With all the recent discussion about the effects of carbon emissions on the planet, you might think it's safer to stay indoors. Surely the air is cleaner inside our homes? Alarmingly, the average person receives 72 per cent of their total toxic chemical exposure at home!
The Environment Protection Authority believes our indoor environment is two to five times more toxic than our outdoor environment. In extreme cases, air measurements indoors have been found to be 100 times more polluted than outdoors — yikes!
Much of this pollution comes from our cleaning products. Our bathrooms can be one of the biggest indoor polluters, where we use chemicals on the floor, in the air, down the sinks, down the toilet, in the bath… The list goes on. What you wash down the drain ends up in our waterways and back into our ecosystem and food chain.
Luckily, with just a few small changes to our daily lifestyles, there are simple ways to reverse these statistics and make our homes a much greener place to live! Here are five simple tips to detox your bathroom.
Read the labels and know what ingredients to avoid
Many mainstream brands fool us into thinking they are good for the planet and our health. They often boast taglines like 'made using organic ingredients' or use images of leaves or nature. You feel good about putting them into your shopping trolley, thinking you're making an ethical, responsible consumer choice. But, when you turn over and look at the ingredients on the back, you are confronted with an alphabet soup of words that look like they have been plucked from the periodic table.
Many chemicals — either naturally occurring or man-made — can be toxic.
Common toxins to look out for include lead, methylmercury, arsenic, pesticides, chlorine, sodium hydroxide, sodium laurel sulphate, polychlorinated biphenyls (PCBs), phthalates, parabens, sulphates, triclosan, ammonia, chlorine, sodium hydroxide, propylene, ethylene, butadiene, benzene, xylene perc (perchloroethylene), alkylphenol ethoxylates (APEs) and phosphates.
Don't want to spend time reading the labels? Go natural instead!
'Kills 99.9% of germs!', 'Powerful foam penetrates and lifts through grime!', 'Tough on stains!' Sound familiar?
Mainstream cleaning brands will have us believe the strongest, toughest chemical cleaners are best for our homes and our families. In fact, research by the United States Environmental Protection Agency found more than 150 chemicals commonly used in our household cleaners are associated with allergies, cancer, psychological disorders and birth defects.
It goes without saying then, if you replace toxin-heavy chemical cleaners with clean, eco-friendly products, you'll feel better than ever! The easiest way to do this is to choose truly natural cleaning products. Brands such as Koala Eco or Lil'Bit Better meet strict guidelines and are safe for your family. You want to be sure any product that claims to be environmentally friendly, natural or organic is certified and credible.
DIY toxin-free bathroom
Confused by the labels? One way to know what's in your products is to make them yourself!
Truly natural cleaning products are completely toxin-free and surprisingly easy to make.
More than 95 per cent of the chemicals in synthetic fragrances are derived from petrochemicals, including benzene derivatives, aldehydes and phthalates. To avoid these, here are three simple DIY recipes you can try at home.

Floral Room Fragrance
What you need:
25 drops lavender essential oil
25 drops geranium essential oil
5 drops ylang ylang essential oil
2 tsp vodka
120ml amber glass spray bottle
Distilled water
How to make it:
Mix all ingredients together in the glass spray bottle.
Gently shake to mix.
Liquid Hand Soap
What you need:
1/2 cup Castile Soap liquid
1/2 cup distilled water
1 tbsp of Vitamin E oil (optional)
1 tbsp almond oil or jojoba oil or olive oil
15 drops of tea tree essential oil
5-10 drops lavender essential oil
An amber glass jar or pump bottle, or a recycled soap dispenser
How to make it:
In the glass jar, pump bottles or using a recycled soap dispenser, add the water first (to prevent bubbles) and then add the Castile Soap and the oils.
Gently shake to mix the ingredients together.
Shake gently before each use and then squirt or pour a small amount onto your hands and rinse with water.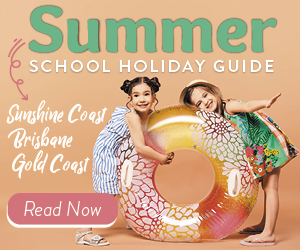 Eucalyptus All Purpose Cleaner
What you need:
20 drops of eucalyptus essential oil
20 drops of orange essential oil
20 drops of peppermint essential oil
1/4 cup of grain alcohol (like Everclear; 120 proof or higher)
3/4 cup of distilled water
8oz glass spray bottle
How to make it:
Add all ingredients to the bottle and shake well.
Shake well before each use.
Clean surfaces around the house with a cloth… it smells great too!
Be sure to test on surface before use. Don't worry about the alcohol, it evaporates really quickly, and the smell will only linger a few minutes.
Avoid the (synthetic) bubble.
The low-down on SLS
They might make for some bath-time fun, but bubbles are often caused by SLS (sodium lauryl sulfate), the ingredient that creates lather and one of the most commonly used detergents and emulsifiers in cosmetics and personal hygiene products.
SLS has been proven to cause both skin and eye irritation. Not to mention, when it's manufactured, it gets contaminated with two carcinogens: 1,4-dioxane and ethylene oxide.
For natural bubbles try products such as Little Innoscents Organic Hair & Body Wash or Wotnot Baby Wash.
Go plastic free!
Plastic also contributes to the amount of toxins in our home. Toxic chemicals leach out of plastic and are found in the blood and tissue of nearly all of us. Exposure to them is linked to cancers, birth defects, impaired immunity, endocrine disruption and other ailments. Yikes again! Avoid plastic in your bathroom with some of these super-cute alternatives.
Patch Bamboo Organic Kids Adhesive Strips
Jack N Jill Rinse Cups (super cute Dino, Hippo or Koala)
The Humble Co. Bamboo Toothbrush (for kids and adults)
Kuu Konjac Baby Sponge and Kuu Konjac Biodegradable Konjac Vegetable Sponge
When was the last time you gave your bathroom at detox? What products do you swear by?
---
You might also like…
7 Natural remedies for cold and flu season
Safe, Inclusive, Eco Play with PlayEdo