It's no secret that online scams are incredibly common, and you might know someone who has personally been a victim of one. But it might be surprising to hear that scammers often consider kids as "easy targets," and try to extract personal or financial information that way. While kids and teenagers these days are tech-savvy, they're not immune to scams either.
We turned to the experts at ESET to find out the most common scams targeting kids, and share tips for keeping kids safe online.

#1 Fake social media accounts impersonating people they know
Social media and children's safety is a hot topic, and for good reason. Unfortunately, it's easy for a stranger to create a fake social media profile and pretend they're someone else. And in most cases, if a child receives a message from a friend or family member's profile, they will believe it is that person communicating with them.
Some cybercriminals play the long game and try to establish a relationship by sending frequent messages praising the child or offering advice. Once the target feels comfortable, they may ask for personal identifiable details, such as where they live or go to school, or what their parents' names are. Hackers often only need one or two pieces of information to crack into a system or network.
Other scammers send articles with malicious links that instal ransomware or malware on the child's device when clicked on.
#2 Fake emails or social media messages saying they won a competition
Competition-based scams are another popular strategy for a simple reason: who doesn't want to win a prize? Scammers often organise fake contests, such as an art competition or talent show, and request credit card details to pay an entry fee or "secure your spot." Sometimes, scammers will skip that step, let every child know they're a winner, and charge a fake fee to "publish their work." Once you hand over your credit card information, they'll disappear.
Other cybercriminals will message their targets about participating in a competition or sweepstake and include a link. Clicking on that link will then infect the device with malware.
For teens who are close to graduating, scammers often try to lure them with fake scholarships or employment offers using the same tactics.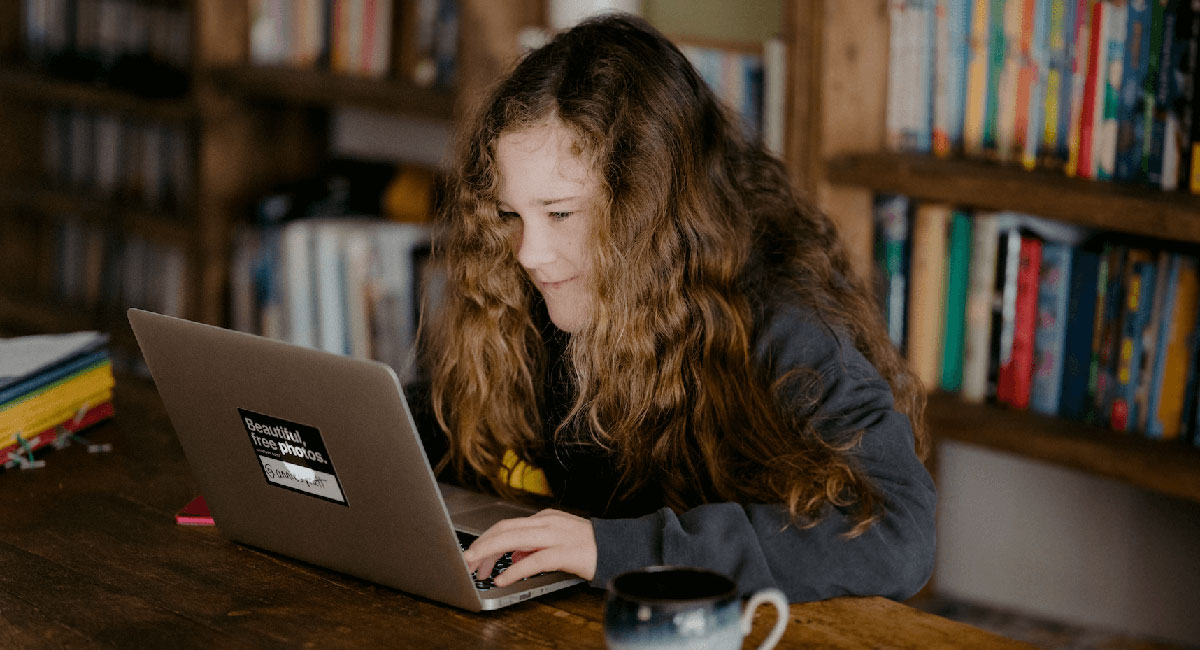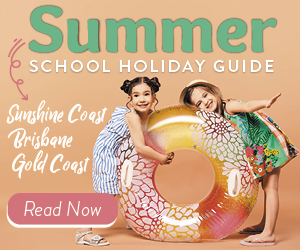 #3 False influencer partnership offers
Today's tweens and teens are growing up in a world dominated by social media. As a result, some might aspire to become an influencer and earn money by posting content online. Scammers are tuned into this, and often reach out with an attractive offer to partner with a brand to spruik a product or service.
The goal? To get the target to hand over personal information, so the cybercriminal can then steal it or commit identity theft.
#4 Being targeted by ads to fake retail websites
Just like many adults, kids feel the pressure to wear designer clothes, shoes and accessories, use the latest iPhone or go to their favourite artist's concert. But they might not be able to afford those luxuries, which is why they'll be on alert for any discounts or deals.
Scammers take advantage of that and will run fake ads on social media offering in-demand tickets and luxury goods at low prices. If your kid provides payment details and goes through with the purchase, they'll either be sent a bogus product or never hear from the "seller" again.
#5 Downloading freebies and signing up for free trials
Similar to prizes, everybody loves a freebie! Scammers are well aware of this, and often try to entice kids and teens to enter their personal information to receive a free item, such as a wallpaper or album. They'll then use those details to steal the buyer's identity.
In some cases, scammers will attempt to get teens to sign up for a free trial of an app. However, as adults know, you usually need to provide your personal or credit card details before you can access the free version of an app. Cybercriminals typically charge their targets right away and continue to do so each month.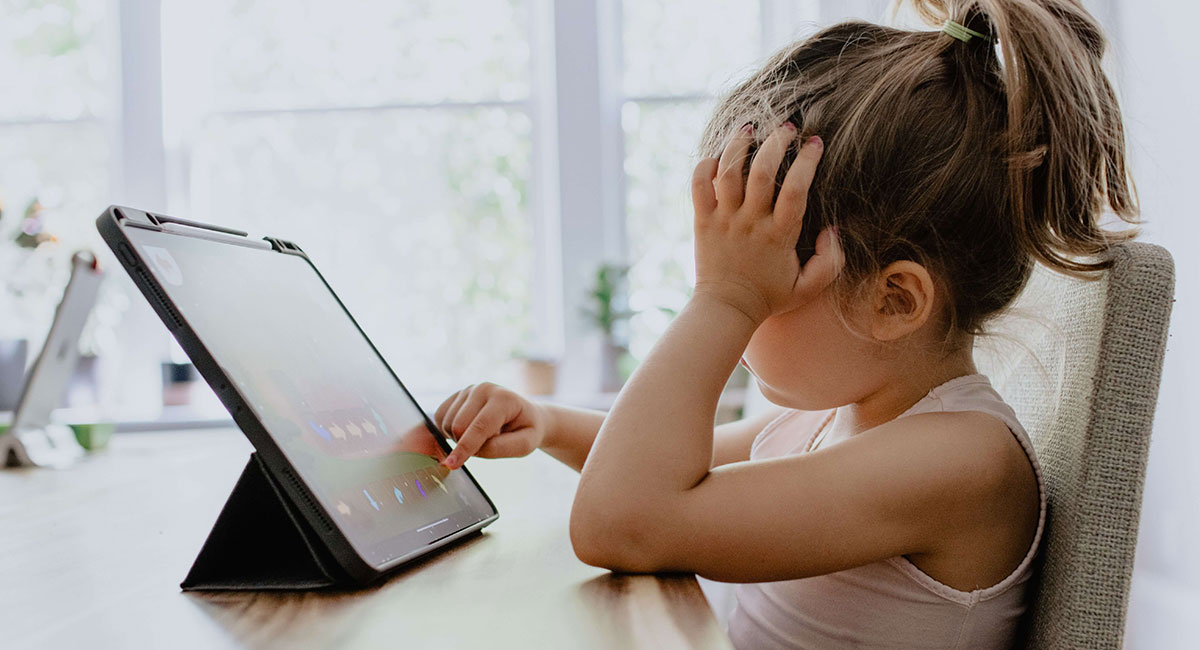 Protecting children online with ESET
With kids and teens spending more time online than ever, it's important to put cybersecurity measures in place to keep them — and your devices — safe.
An easy way to do this is by installing sophisticated antivirus software on all at-home devices, including smartphones, tablets and computers. ESET Internet Security offers a multilayered defence against a range of cyber threats, such as malware, ransomware and identity theft, and can stop scammers in their tracks. It prevents children from accessing harmful or offensive content online, and hackers from accessing your system, router or webcam. It also scans attachments and images for viruses, which is crucial if scammers use email, social media or online messaging services to communicate.
If you're an Android user, ESET Mobile Security is a premium mobile phone antivirus. It offers the same line of defence, and you can install it on multiple devices under one shared license. To learn more about internet safety for kids and teens, check out ESET's Safer Kids Online Initiative and their guides on how to keep kids safe online.
---
You may also like…
Teaching kids to spot fake news
10 educational apps to keep kids learning through the holidays