Forget the commercialism of Valentine's Day, why not bring it back to basics this year and simply bask in the LOVE?
Valentine's Day: it's on everyone's calendar. Whether seen as an opportunity to give and receive, or as a romantic holiday, either way it there. But why not keep it simple this year?
Skip the roses, pass up the restaurant meals and let the pressure of a perfect Valentine's Day go because you CAN have a love-in without spending a bucket load of cash. In fact, you don't even need to leave the house …
Here are the top 5 reasons why creating a cocoon of love at home this Valentine's Day is pure genius:

1. It's hassle free
Sure, it's nice to dress up every now and then, go out for a special dinner and prove that you have in fact, 'still got it', but there is something so comforting about curling up on the couch in your PJ's with your family, knowing that you don't need anything but each other's company to feel loved.
2. You have a fridge full of food
Let's be honest for a moment, restaurant food is delicious, but it doesn't always satisfy your growing hunger, and with its ridiculous pricing you can be left feeling a little underwhelmed. At home, on the other hand, you have VIP access to your own supply of scrumptious goods that you know the kids will like AND you don't have to fork out hundreds of dollars for it. And if you don't feel like cooking, there's always a takeaway delivery just a phone call away. Could it get any better?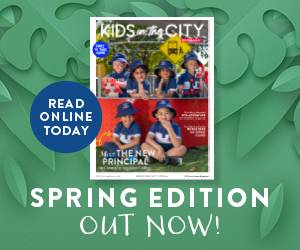 3. It's great bonding time
Without the distractions of the outside world, you will be surprised at what a great time you can have. Crack open the board games, or put on that old movie that you all remember. And if you want to make the day feel a little more festive, sit together and take it in turns to express what you love and appreciate about each other. You'll find delight in sharing your feelings, as well as hearing how others feel about you in return.
4. You can make Valentine's Day gifts
Yes, roses are beautiful but they have become quite the cliché over the years. If you want to give something to those you love, why not give a gift that you have put some thought into? It could be as simple as making a card, or baking some cookies. Keep in mind that it doesn't have to be a grand gesture; it's
the simple things that mean the most.
5. You can have some good old fashioned fun (without any time factors)
If you plan on having a movie night, take it to the next level by building a blanket fort and having a picnic in front of the TV. Grab all the pillows you can, the softest blankets you own and make up a platter of goodies. It's this kind of thing that special memories are made of.
#lovelovelove