Mobile phones, tablets, video games, television and computers are all within easy reach for children today. It's not just older children either. Younger children are becoming increasingly attached to electronic devices as busy parents look to distract or calm them.
According to the Australian Institute of Family Studies, parents are reporting excessive screen time as their number one health concern for their children.
The time your child spends watching television or using an electronic device can form part of a healthy lifestyle, but how?
National guidelines for screen time
A set of national guidelines have been developed for children from birth to five years and for children and young people aged six to 17 years. They were introduced in 2018 following a review of the effects of screen time on children's development, health and wellbeing.
The national guidelines for screen time recommend:
No screen time for children aged two years or younger
Children aged two to five years should have no more than 1 hour per day
No more than 2 hours of sedentary recreational screen time per day for children and young people aged five to 17 years (not including schoolwork).
In 2021, the AIFS identified that most Australian children were spending more time on electronic devices than is recommended. While not wholly responsible, coronavirus also plays a part in the increased screen time many families have had in the past two years.
What are the benefits of limiting screen time?
Figuring out how to have children use screen time in practical, beneficial and limited ways is important. Parents need to remind themselves that limiting screen time benefits kids because it allows for increased sleep, can have a positive effect on academic performance, decreases aggression and can have a positive influence on weight.
If you don't limit your child's screen time, they could be missing out on some important things.

Reading
If your child's not using their tablet or computer to read a book, then they are missing out on an opportunity to read! The best way to encourage your child's love of books is to read to them and with them.
You can set an example for your child by picking up some of your favourite books and getting lost in the pages.
Make reading an integral part of your evening routine. You want to ensure your child spends as much time reading as they do engaging with screens. If they spend more time on screens, they are missing out on a critical learning experience.
Playing outside
Remember the days when you'd spend all day playing and exploring outside? Getting out and appreciating nature has so many benefits. First, the fresh air and exercise – significantly compromised when your child spends all their time staring at a screen.
Being outside also provides your child with numerous mental, emotional and physical health benefits.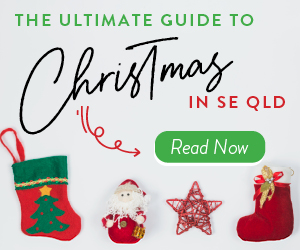 Let's imagine
When your child uses a screen, even for educational purposes, they are not thinking, creating or imagining. A survey in the United Kingdom found that 72 per cent of child care workers felt children today didn't know how to embrace their imagination.
When children have free time to themselves, they find something creative to do with their mind. However, often children today expect to be entertained. That entertainment comes in the form of television or a tablet, but what it does is diminish their ability to then use their imagination creatively.
Children who are too connected to technology miss out on imaginary friends, developing language and building stories from their creative play.
Socialising with family and friends
Time spent with family is critical today because technology appears to have taken over many lives. When was the last time you gathered around the table and weren't worried about checking emails, text messages or social media?
When families have screen-free time it's an opportunity to reconnect and really be with one another.
Furthermore, the way children play and socialise today is also very different to previous generations. If you have older school children, you might find they connect with their friends mainly via text message or through social media.
The downside is that all this tech use can be detrimental to how your child engages in social interactions. They are not fully present, there is no free play. Get your child to disconnect from their technology by encouraging them to play board games or play sports.
There's no denying the value of technology in our lives. Who doesn't love having access to a world of information at the click of a button? Or calling a loved one far away for a video chat? Just be mindful that if screen time isn't managed it means other things are being sacrificed.
Children can get a lot out of tech too, but you also want them to thrive in the real world.
Do you worry about the amount of screen time your child has? What boundaries do you have in place for technology use at home?