As adults we're pretty good at recognising the mood-enhancing benefits of spending time in the garden and having plants around us indoors. So, on those days when the kids are climbing the walls or claiming that they are 'so bored', gardening activities for kids can be a great circuit breaker.
What I also love about getting my own boys outside is that there are so many amazing opportunities to share and simple ways to educate them – and, I promise you, you don't need to be a gardening expert to succeed.
Here are nine of my favourite gardening activities for kids, to help encourage children to spend more time outside and help cultivate a love of nature and gardening.

Plant seeds
Seeds are a great way to encourage kids to think about the full plant life cycle, and if they plant them themselves, they'll be more invested in the outcome.
Don't be afraid to introduce a silly factor (which young kids in particular love) by making shapes with your seeds if you have space. The first letter of their name, a heart or a smiley face are all easy options.
If you're doing this for the first time, I'd recommend using fast-growing seeds such as mustard, chives, radishes, beans, peas and basil or flowering varieties such as marigolds, nasturtium or alyssum. To really capture their imaginations, get some giant sunflower seeds, as these will grow quickly and soon tower over them. For best results, use a specialist propagation potting mix.
If you're doing this in winter, another option is to create an indoor garden area. Grab an old egg carton or line a container with toilet roll tubes, fill with potting mix and germinate the seeds on the kitchen bench or in the laundry instead before replanting them outside when the weather permits.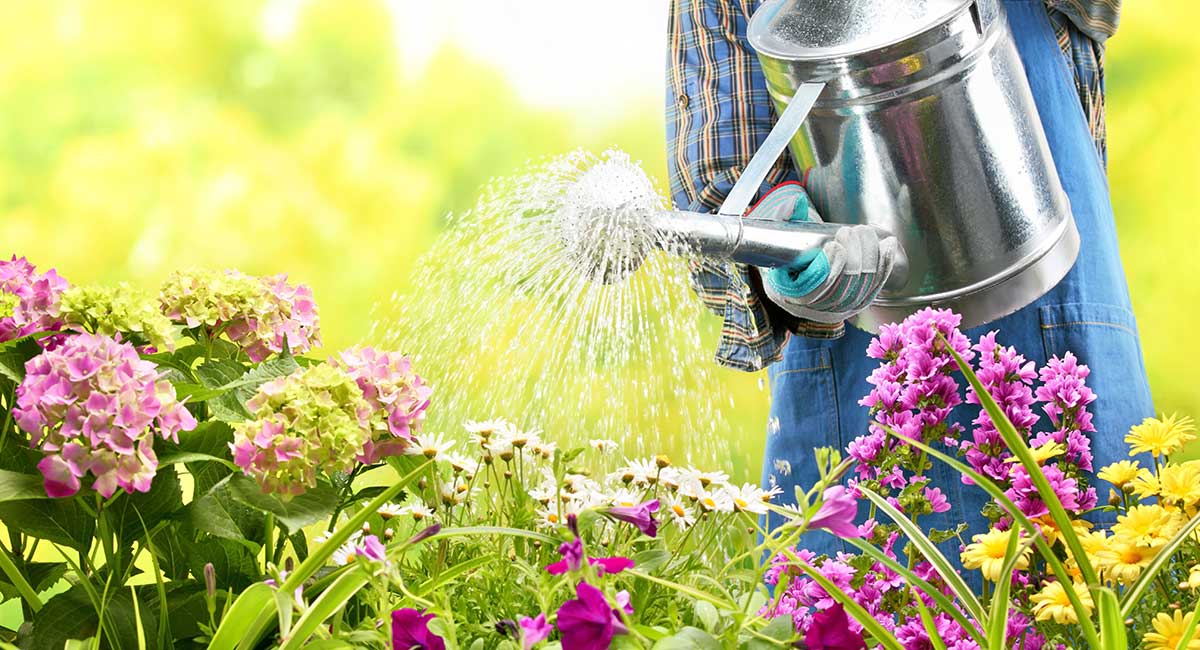 Hold a weeding competition
Most kids will relish a challenge, and that's especially true if there's some competitive element involved. So if you've got a lot of weeding to do, why not recruit your kids to help?
First up you can teach them some gardening basics like the fact that weeds steal the good things in the soil – like nutrients and water – from the plants which is why they are bad; and that it's important to pull out the roots, not just the top to stop them in their tracks. Then, hit that go-button for an energy-charged weeding session – they can compete against you, each other or against the clock.
This is one of those gardening activities for kids that is rewarding for them, because they'll be able to see a difference in a really quick period of time, even just a short 10-minute burst.  But, let's be clear, you may still need to revisit the area in a few weeks' time until they really get the hang of getting the roots out!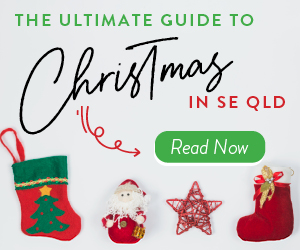 Give the kids their own 'bit of earth'
Don't underestimate the value that children get from a sense of ownership and responsibility. It doesn't need to be a big space – it could be an established garden bed, a planter box, or a blank canvas – but gifting them something of their own to look after can be an easy way to encourage an interest in spending time outdoors. My boys love having their own veggie and flower patches and take their watering duties very seriously!
I recommend working together to get the space ready – that might mean selecting some new plants together, asking them where different things should be planted; or fertilising it together. Talk to them about what they might need to do and look out for to keep their little garden healthy. Try to embed visits to check on things into your daily or weekly routine so they start to pay attention to how gardens evolve over time.
Veggie gardens can be particularly rewarding for kids to 'own', and some of the more entrepreneurial ones might even try to sell their produce back to you. That is, if they don't eat it before it reaches the kitchen! And there's nothing quite like adding your own scarecrow to give veggie gardens some creative flair!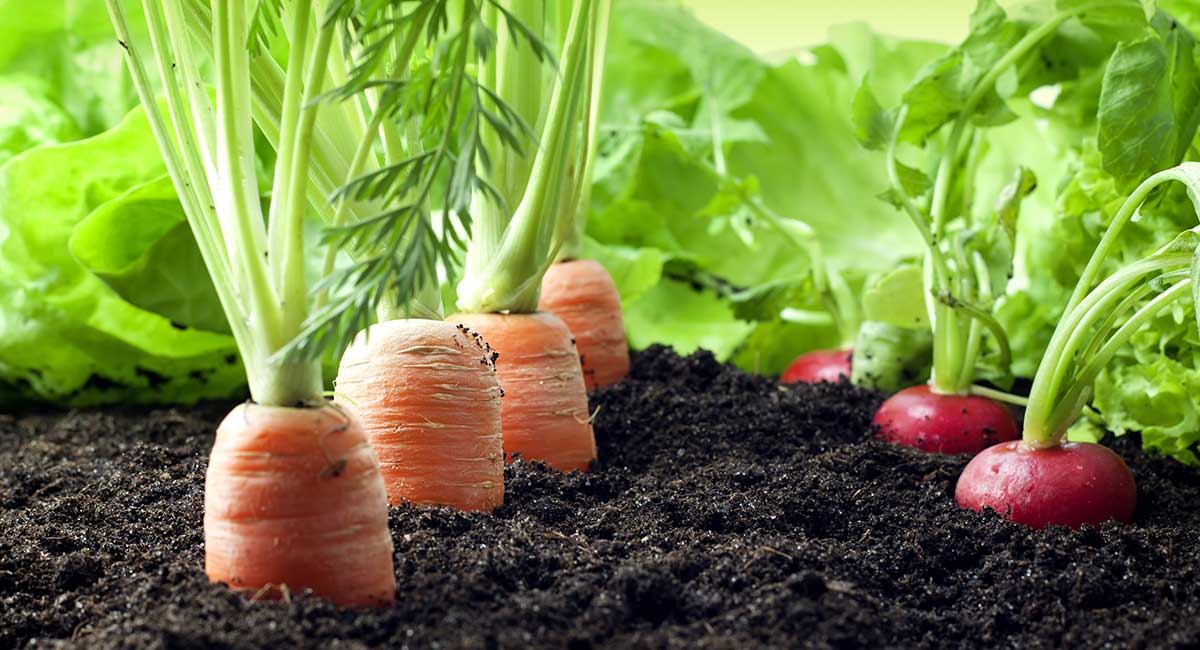 Design an outdoor space… together
Designing something together for your garden can be a really creative and exciting gardening activity for kids – and it's one you can easily do indoors if the weather's bad, while still keeping their minds outdoors. I recently sat my boys down and asked them to think about and design their perfect outdoor garden and cubby house. They had so many ideas and loved brainstorming together and then drawing their dream space.
You can add a bit of structure to an activity like this by nominating a particular space for them to think about or a project that might be feasible to turn from concept into reality.
It seems I could have benefited from this advice myself…. it looks like I'll be building a rocket ship, with a free-standing floating slide… oh, and a deep cave!
Turn those designs into a reality
Chances are, if your kids have had a hand in designing something, they'll be eager to see their vision come to life.
Think about the small jobs you can delegate – moving soil, wood or blocks from A-to-B, picking what goes where, the supervised hammering in of a few nails – the more involved you encourage them to be, the prouder they are likely to be of the end product.
And remember, forget perfection, focus on collaboration when working with kids!
Start a worm farm
Worm farms can be an excellent way to establish a connection between indoors and outdoors. Kids tend to love the idea that worms eat their leftovers and you can use their wee and poo (vermicompost) to help the garden grow better.
There are plenty of starter kits on the market, but it's also something you can build from scratch by reusing items you already have around the home, such as a couple of old polystyrene boxes or a esky that's no longer being used. There are lots of tutorials online showing how to make one – it'll only take about an hour. Worms are easy to come by too – you can find them at most major garden centres (remember, compost worms are different to the common ground worm, so as much as your kids will want to dig up their own, be sure to supplement your farm with some actual compost worms!). And, if you take the DIY approach, you can always encourage the kids to paint the outside too to really make it their own.
Teach them about different tools and products
My boys love understanding how different things work and why I do or use particular things when I'm working in the garden, especially if they are noisy like a lawn mower or blower.
I love the way their eyes will light up when I stop to explain why I'm using potting mix, not soil; opting for this fertiliser, rather than that one, or show them how to use a tool or prune a tree. Kids are like sponges – they'll soak up anything you can give them. Even if you don't have much of a green thumb there are still simple things you can teach your kids to feed their curiosity.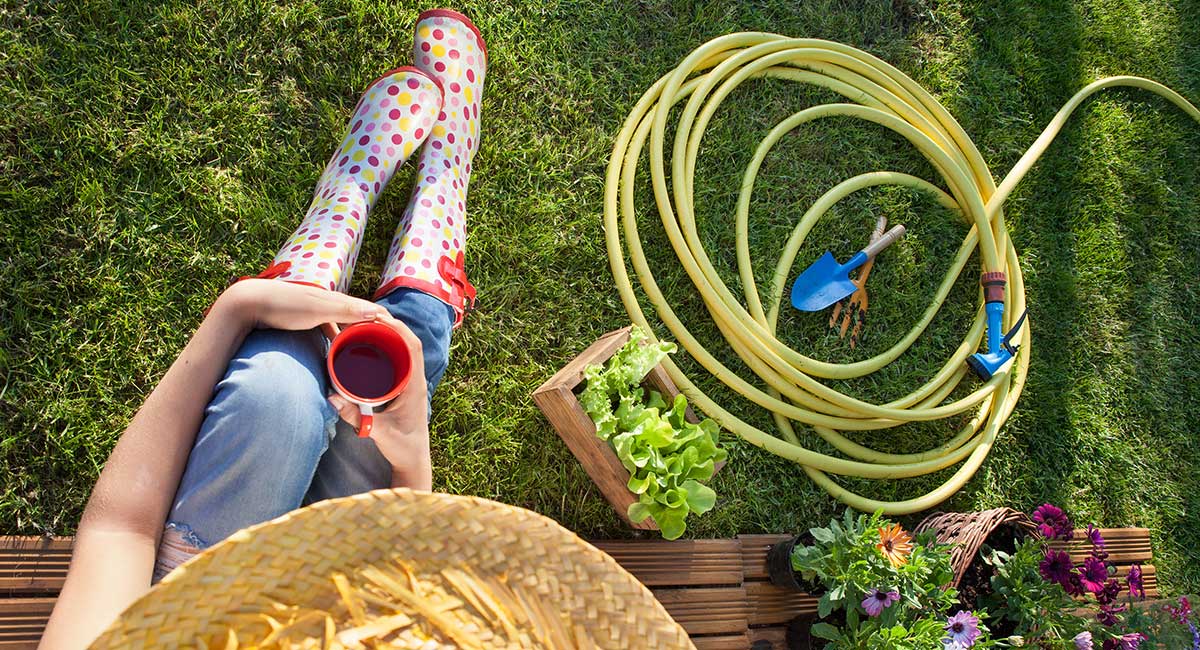 Make rock labels
Most kids love getting the opportunity to paint things other than paper, I know mine do.
One of the simplest gardening activities for kids – and one that will also help them to learn different plant names – is to paint a few larger rocks and to write the names of each plant on.  These can then be placed in the garden. It's simple, but effective.  I find that using blackboard paint is the best approach here – then your kids can write and colour them in with chalk, over and over again.
Play 'nature watch'
I love spending time in the garden to slow down and kids can really benefit from that connection with nature too.
Encourage them to pause to watch different birds and insects move around the garden, point out buds just about to bloom or new shoots on a plant, and suggest they count all of the different sounds they hear.
This activity can be gently included in every trip outside. However, if your kids enjoy having tasks to complete, you can always set a series of small challenges or a treasure hunt – ask them to find as many different colours appearing in nature as possible, give them five minutes to look for interesting things, then let them lead you on a show-and-tell exercise around the garden or lie on the grass together and see what shapes you can spot in the clouds.
Whatever you choose to do, and regardless of how big or small it is, your garden is a fantastic place to create family memories, so get out there as often as you can!
Need more ideas of gardening activities for kids? Charlie Albone has put together some great How To Guides, to help get you started!
---
RELATED STORIES
10 Nature play activities to enjoy at home
An innovative gardening program for Gold Coast early learners
---