Grandparents are the best, aren't they? If they live nearby, they might help with the day-to-day, babysitting for date night or grabbing the kids from school if you run late. Even if they live further away, they still bring wisdom and family history to gatherings. As well as sneaky lollies and silliness that we, as parents, often don't have the energy for.
But as well as the funny faces and Nana hugs, did you know that grandparents bring depth to kids' childhood development?

At home
For many families, regular care for the kids often falls on grandparents. A study by the Australia Bureau of Statistics (ABS) found that 836,000 children in Australia aged 0-12 were cared for by grandparents for an average of 10 hours per week.
Therefore, grandparents have a very important role in their grandchildren's early literacy. And the wonderful thing is that they have their own experience and knowledge to share!
Exposing kids to another generation's vocabulary greatly enhances a child's literacy development. Grandparents can tell stories of when they were little or makeup stories with their own spin on things. They also have a wealth of older songs to share and games to play, which children might not usually come across. Each activity will expose a child to new experiences, helping them to better understand the world in a more diverse way.
Grandparents also have a bundle of life skills to impart AND the time to share them!
Children love nothing more than to be involved in whatever you are doing. Grandma can teach how to knit and sew, bake cookies and grow veggies, Grandad is sure to have a project in the garage that kids could help with. As we get busier and life moves faster, these are all skills that are often becoming lost, but are still essential skills to learn.
And what about the simple skills of whistling or snapping your fingers? Or retro activities such as Cat's Cradle and hand-clapping games? We remember playing them as a child, but most of us don't now have the time to teach our own kids. But guess what…? Grandma does!
Far away
Even when grandparents live further away, they can still get involved! Early evenings, when Mum and Dad are busy running around with the dinnertime chaos, is the perfect time for a Facetime call with Grandma or Grandad to read the kids a story.
Even a good chat with grandparents on the phone can be a wonderful bonding exercise. And is great for a child's social and literacy skills. As they chat about their day, every new word or phrase build expands their vocabulary and language skills.
Writing and receiving letters is another experience becoming lost in the digital age, but kids absolutely love receiving things in the post. And grandparents make the BEST penpals! Help your child to send a letter, drawing, or card to a grandparent, and see their excitement when the reply arrives.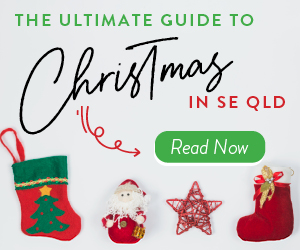 Quality time
Whether near or far, Grandparents are lucky enough to have that bit of extra time for quality time with the kids. Children thrive on one-on-one conversation. Every chat helps to give them the best start in life. The kids love it, and the grandparents do too.
If grandparents are stuck for ideas, they can let the team at the local library do the hard work! Head to the nearest branch for a Storytime or Rhymetime session. Share in puppet shows, stories and songs at these free story and play sessions. Designed for kids ages 0–5 and their carers, they are part of the First 5 Forever early literacy program.
Beyond the grandparents
If grandparents sadly aren't in your lives anymore, you can still bring that experience of the extended family into your child's life. Connect with aunts, uncles, or neighbours. Or ask at a local senior living facility that might have a policy for kids to visit residents.