It's that time of year when Guinness World Records releases its epic annual of records. This year there are some crackers.
Fly to a galaxy of amazing records with Guinness World Records 2023. Take a look at the latest snapshot of the year, and discover a universe of talent, curiosities and jaw-dropping facts.
First up, the world's largest Nerf gun! At 3.81 metres (12 ft 6 in), this incredible record was achieved by Michael Pick, in Huntsville, Alabama, United States, on October 15, 2021.
Pick is an American YouTuber and a lifelong Nerf fan. He feels 'bigger is better', creating a Nerf gun 300 per cent larger than the original Nerf N-Strike Elite Longshot CS-6. It was no easy task!
What other Guinness World Records have been conquered?
Want to know what the world's tallest dog is?
Meet 'Zeus'. This Great Dane measures 1.118m (44 in) tall on October 4, 2011. Denise Doorlag and her family are Zeu's proud owners. They live in Otsego, Michigan, US.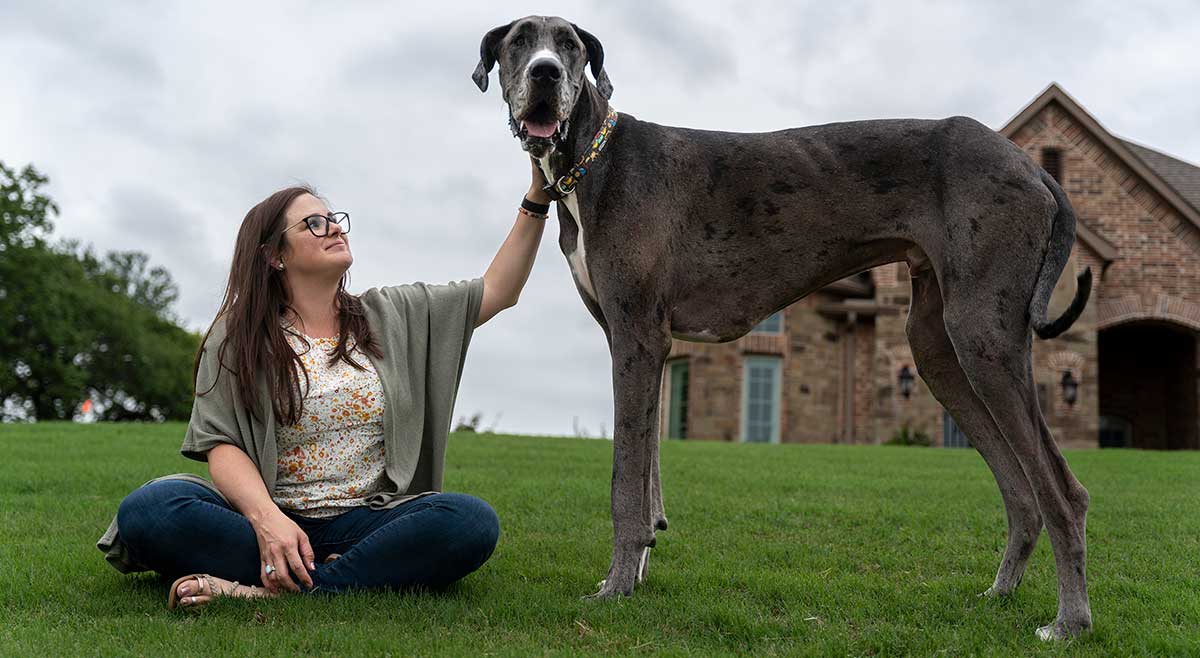 If food is more your thing, check out the world's most expensive burger.
Robbert Jan De Veen's hamburger (single portion) sold for €5,000 (A$5,967) on June 28, 2021.
The Dutch chef's creation included A5 Japanese wagyu beef, Alaskan king crab, white truffles and Beluga caviar. To add a little crunch, there were also Dom Perignon champagne onion rings on the burger. Its special sauce is really special. It used Macallan Single Malt Whisky and Kopi Luwak coffee (you know the ones made from partially digested coffee beans eaten by a civet). All that goodness is placed between a bun embossed in gold.
Veen says the burger, which was served at his restaurant De Daltons, took him nine hours to prepare.
You'll want to grab your Guinness World Records 2023 edition to find out what he did with the money though.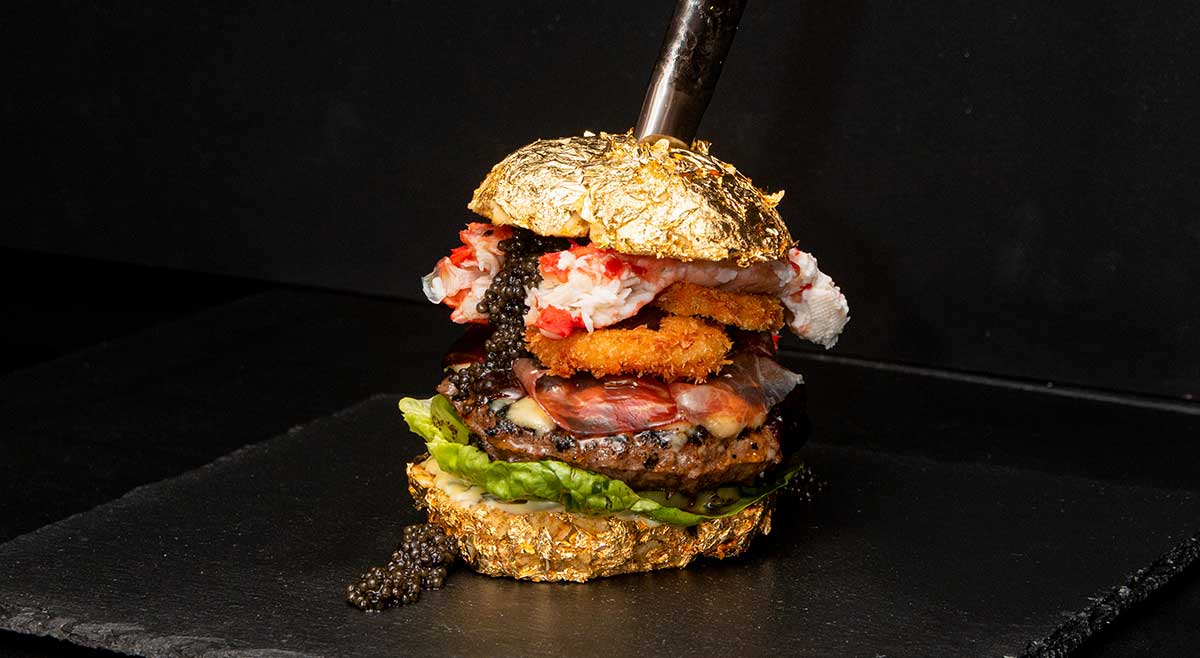 Other Guinness World Records discoveries…
Top 25 Gaming Records – From the most critically acclaimed and best-selling games to the longest marathons and richest esports stars. Guinness World Records runs through the 25 most significant videogame records in its archive, encompassing classics such as Pac-Man and Donkey Kong right up to Minecraft and Fortnite.
Six incredible teenagers, including sports stars and chess grandmasters. Their success is proof that age is no barrier to being the best in the world at something.
The natural world, encountering the Animal Kingdom's mightiest – and most bizarre – beasts.
The most iconic human beings. From the tallest and shortest to the strongest and hairiest.
Extraordinary skills from the jugglers, rock-climbers, freestylers and mermaids (yes, mermaids!) who populate the Extraordinary Exploits chapter.
The Modern World chapter charting our ever-changing society, taking in everything from cryptocurrency and positive action to fast food and TikTok stardom.

 
Guinness World Records 2023 (RRP $46.99) is available for purchase in stores and online. 
Win your own copy with us!
Want to score your own FREE copy? We have five [5] copies of Guinness World Records 2023 to giveaway! Head to our Giveaways Page now to enter!