Ask most teens today what they think about their education and the responses vary based on emotion. It can be a joyous period in a young person's life or it can be confusing and even stressful. Are today's young people really prepared for what's to come after they graduate?
Sunshine Coast mum Christine Genocchio doesn't think so. For this reason, the successful businesswoman and school teacher is launching her Real World Ready program.
"Few school leavers have a clear plan for what they are going to do after they graduate secondary school," Ms Genocchio says. "Those who don't enrol in tertiary study look for work that will sustain them. But I often hear kids and their parents say, 'Why didn't I learn this at school?' when it comes to things like setting up a bank account, budgeting, superannuation and tax."
She says she feels there is a lack of education and understanding about what information is available and where people can go to find it.
The drive to help others
Christine Genocchio has plenty of real world experience in business. Like many of today's young people, she cut her teeth working in hospitality. Eager to pave her own way, she accepted challenges with The Sheraton Townsville (now Jupiters) and was poached to be a croupier by Crown Casino in Melbourne. She completed her teaching degree and moved to the United Kingdom. In the early 2000s she joined her family's drill, blast and mining business in far north Queensland. Her responsibilities included building all the systems relating to financials, HR and compliance.
"I loved the challenges, the relationships — both internal and external — and the culture we created," she says. "We were a family-oriented business, our focus was on employing locally, buying locally and giving back to our community."
She became a company director and advanced her knowledge and skills with a Masters of Human Resources, a field she is incredibly passionate about.
"I moved to the Sunshine Coast with my two children in 2015, but after a year I decided I needed to make a career move to better support myself and my family," Ms Genocchio said.
This led to Ms Genocchio creating "the business of my dreams", Imperium Corporate Services. She now uses her business skills to help others who find financials, HR and compliance difficult.
"I love helping people. I want them to succeed."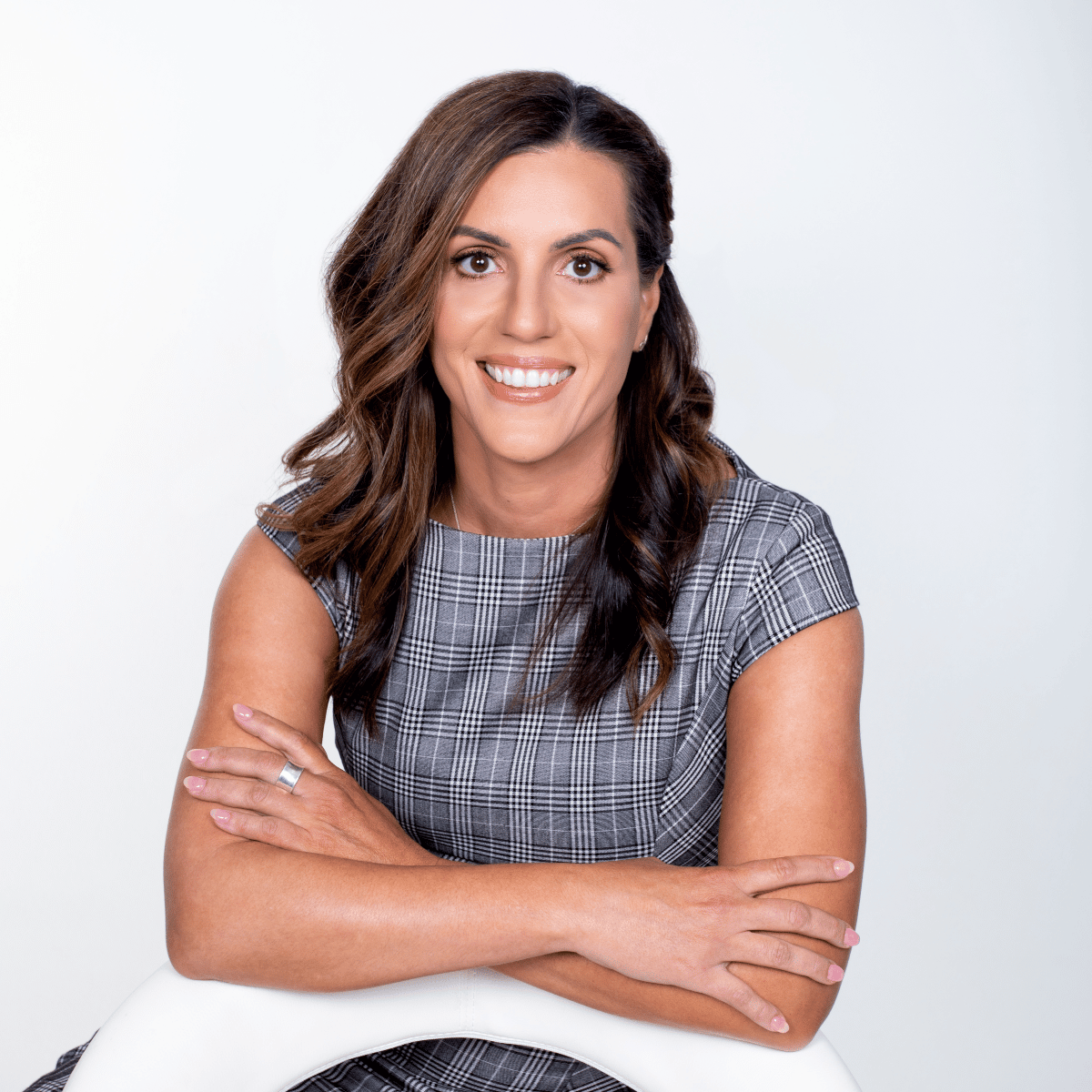 Bringing Real World Ready to life
"I've worked with countless businesses, helping them establish themselves, and one thing that always amazes me is how few people know the basics," Ms Genocchio says. "For example, something as simple as getting a tax file number when you start working for the first time; so many teenagers don't know why they need one or how to go about getting one."
The information is readily available, Ms Genocchio says, but without the know-how most young people don't know where to start. She began drafting her idea for a program that explains the why, identifies where and gives insight as to how. Before long, Real World Ready was ready for a test run.
While she doesn't feel classroom teachers are responsible for distributing this information ("As a teacher myself, I know how much time is spent trying to meet the needs of the curriculum"), two year's ago Ms Genocchio got feedback from young people in a school setting.
"The number and types of questions the kids were asking was overwhelming," she says.
"A lot of parents don't have the knowledge or the experience to be able to talk to their children about these topics."
And, she says, finding the time can also be hard.
"A lot of parents are working full-time. Then add to that a child's homework, sporting commitments and other extra-curricular activities… Sometimes you're lucky if you get a response to 'How was your day?' at the dinner table," Ms Genocchio says.
There are four Real World Ready programs. The first, Student2Adult, aims to help young people navigate the often-confusing tasks essential to building a positive financial future for themselves. Participants can do the program online over five weeks.  Interested schools can book face-to-face sessions for their students.
"I'm not providing financial advice," she says. "What I am offering is an opportunity for young people to develop their financial literacy."
The programs aren't just for young people
Christine Genocchio isn't just thinking about the needs of today's youth. Her Real World Ready programs cater to people at various stages of life.
"This includes those who are looking to move from being the employee to their own boss [Apprentice2Boss] and those who want to refresh or upskill their knowledge [Novice2Master]," she says.
In fact, Ms Genocchio also has a program for those who have to start over. It's called Complexity2Clarity.
Find out more at realworldready.com.au.