Motherhood can be a challenge, but there's nothing that makes it more worthwhile than a hug from your little man. Yes, they can be mini hurricanes of energy at times, but at the end of the day, having your son tell you they love you before they go to bed is the best feeling in the world. Smoochy and cool, often with a heart-melting cheeky glint in their eye, little boys rock! Here are 5 of the BEST things about being the mother of boys.

1. They keep you physically young
Whether it's kicking a soccer ball around the backyard or play-wrestling in the lounge room, having a boy is demanding of your active capability. Who needs a gym when your fitness levels are maintained by chasing your little boy around all day? Which can only mean … active gear and a legitimate reason to wear it!
2. They have tender little hearts
Having a son means sometimes dealing with rough behaviour, but there are also those moments when he will show how loving he is. Nothing beats their morning cuddles or their genuine apologies for dropping a glass of milk. Their eyes say it all; they really do feel for you. There are no mind games and no moods. Winning!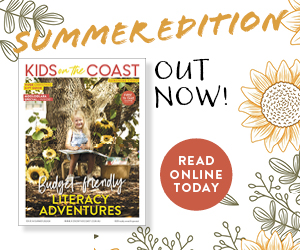 3. They possess an inbuilt protective instinct
Sure, the majority of the time, it will be you picking your little boy up off the floor and giving him one of your magic kisses to take the pain away, but you can bet your bottom dollar that if he catches you in a raw and maybe teary moment, he will be the best at consoling you. It is his innate position, after all, to be your protector regardless of his age.
4. You have an excuse to get dirty
There is something liberating about being able to let loose with boys and become one of them, embracing a bit of silliness and fun every now and then. With boys, you will always have company when outside, in the garden, or in the pool. Did someone say water fight?
5. You will always be his favourite woman in the world
You have been there to bandage his bruises, cooked his favourite birthday dish and have helped him with his homework. Sure, one day, he may go off and find a significant other. But as a boy, his mum will always be number one!
Do you have a son? What do you love about being the mother of boys?
---
Related Stories
7 reasons why boys should dance
The most popular baby names in 2023 will be…