Devised in 1938, the Shapland family has been teaching Southeast Queensland kids to swim for over 80 years. We chat with Chris Shapland to find out more about what makes his family's unique learn to swim program so successful.

Well, my grandfather was using this particular method in 1938, and then my father after him. From when I was a baby, my parents had the lease of an old pool in Toowoomba. I pretty much lived at a public pool for the first 18 years of my life, I taught my first swimming lesson when I was nine! Throughout the years at that local pool, the method was developed and refined.
It was my dad back in 1973 who opened the first Shapland boutique swim school. When my father unfortunately passed away prematurely in 1980, I took over the running of the family swim school and in 1992, I teamed up with my business partner, and it has steadily grown from there. We now have 15 centres across Southeast Queensland – Brisbane, Ipswich, Sunshine Coast, Gold Coast – and one in Victoria. All offering our unique learn to swim program.
How does your teaching style differ from typical swimming lessons?
Well, in the bigger swim schools, they use what's called station teaching. This is where, normally, an instructor will stand in the one spot and they will teach that one skill to the group of children. They have a list of skills to teach and a fixed dialogue to achieve that, and they do it until a child in the group succeeds, then tick it off and onto the next one.
Whereas in our unique Swim in Five system, our teachers are trained to apply our process, which is applicable whether you're a baby or an adult. Teachers need to be very flexible in how they can teach swimming, as the same principles are applicable to every standard and situation.
We ensure that our teachers are all highly trained in this process, and then they have the freedom to interpret and teach in a way that suits them and the child.
All children are different. Some words work better with other children, some examples work better with other children, as opposed to standing in the one spot with pre-determined words and phrases.
We don't have those restrictions, which then means that our teachers are happier and have far more job satisfaction. If a child is stuck on something, the teacher has a lot of flexibility as to how to get past it. I always tell them, 'If you get stuck, invent a game that teaches the skill'. Children love to play games in the water. That's what makes us very different.
On first glance, people may look like we don't have a rigid program. But I can assure you, if a teacher hasn't seen that child before, they just apply our program and within 30 seconds, they should know exactly where you need to start teaching. That's where the program really starts to come into its own as well.
I think the length of time we've been in the industry gives us a huge advantage because we've had decades to think it through and to simplify. It's got to be simple. Anything that's really complicated just inhibits your creativity as a teacher.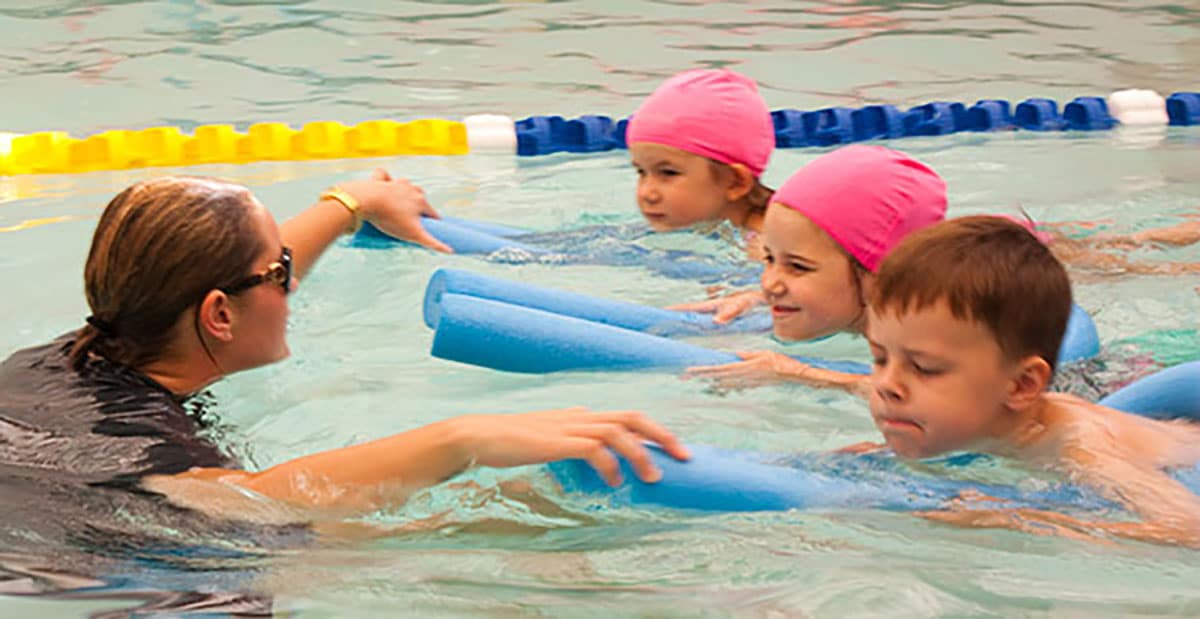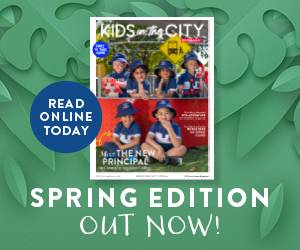 And how does your swim program work?
Basically, there are five skill levels, and it all revolves around gravity, or more importantly, the removal of gravity.
Back when we first started in 1938, we only ever had two levels of swimmers. There were those who knew the water would hold them up, in other words those who could float, and those who couldn't. The ones who couldn't float, we showed them how to float on top of the water and how the water always supports your body weight. Then, any of those who already knew how the water supports your body weight, we taught them how to hold water with their hands and their feet, so they can start to get forward motion.
The whole dynamics between an environment where you've got the full force of gravity on you to an environment where the gravitational forces are reduced to the point where they're almost non-existent once you lie on top of the water, that's a massive jump for toddler.
Teach someone how to lie on top of the water and relax. Don't be frightened. You won't fall.
It's really very simple.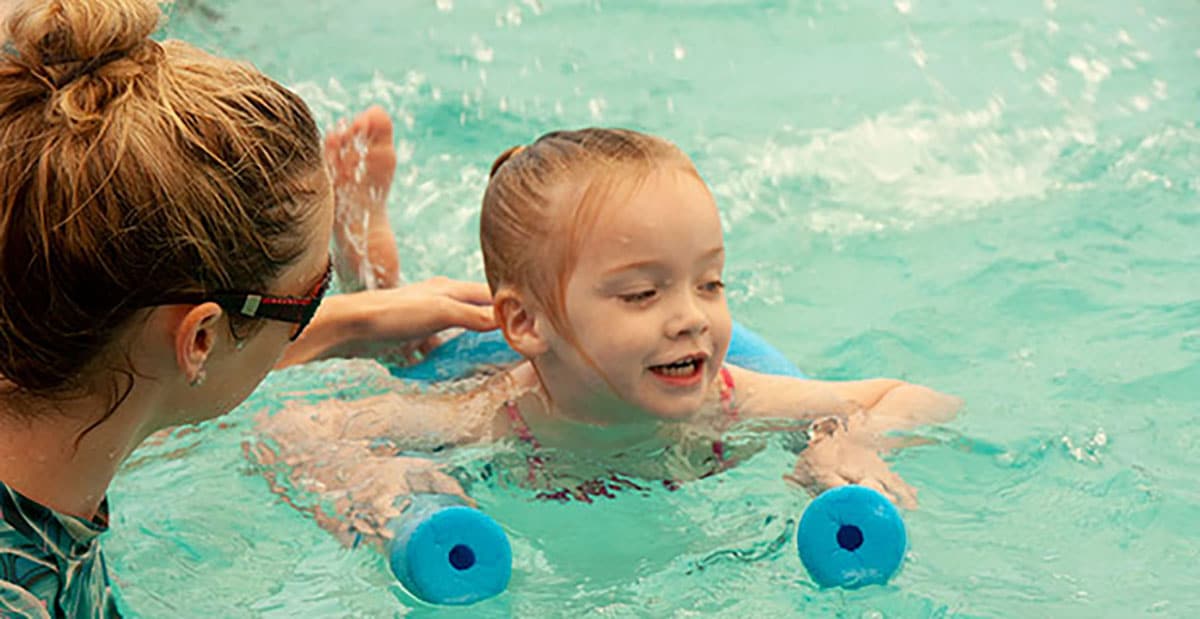 And even your pools are uniquely designed for the best learn-to-swim experience!
Yes, one of the other things that really helps in our program, and I attribute this to my dad, is the varying depths of the teaching pool. We have one of the very rare specialised teaching pools in the industry. The depths are critical.
All our standard-sized pools that take two classes of three, have eight different water depths. The steps in the deep end are 50mm deeper than the steps in the shallow end. And then half the pool is shallow, where a two-and-a-half-year-old can stand up, which really aids their confidence. And the other half of the pool is deeper, where they get that deep water experience.
We use these different depths of water to gradually introduce your child to how their body now reacts when those gravitational forces are reduced and or removed.
And the classes are semi-private, how does that help?
Yes, our class sizes are a maximum of three, which is extremely important for children to really get that individualised teaching. There's no waiting around at the end for every child to take turns. We provide a friendly, caring environment to ensure your child will learn to swim with ease and confidence.
What ages do you teach?
We teach from babies through to adults!
Our babies program starts at home via our Free Baby Home Development program, so when they enrol in our program at 6 months old they have already acquired the important skill of breath control. I personally developed the baby program over the last two decades, and am very proud to have developed a trauma-free way for your baby to be able to relax and enjoy being totally immersed in water.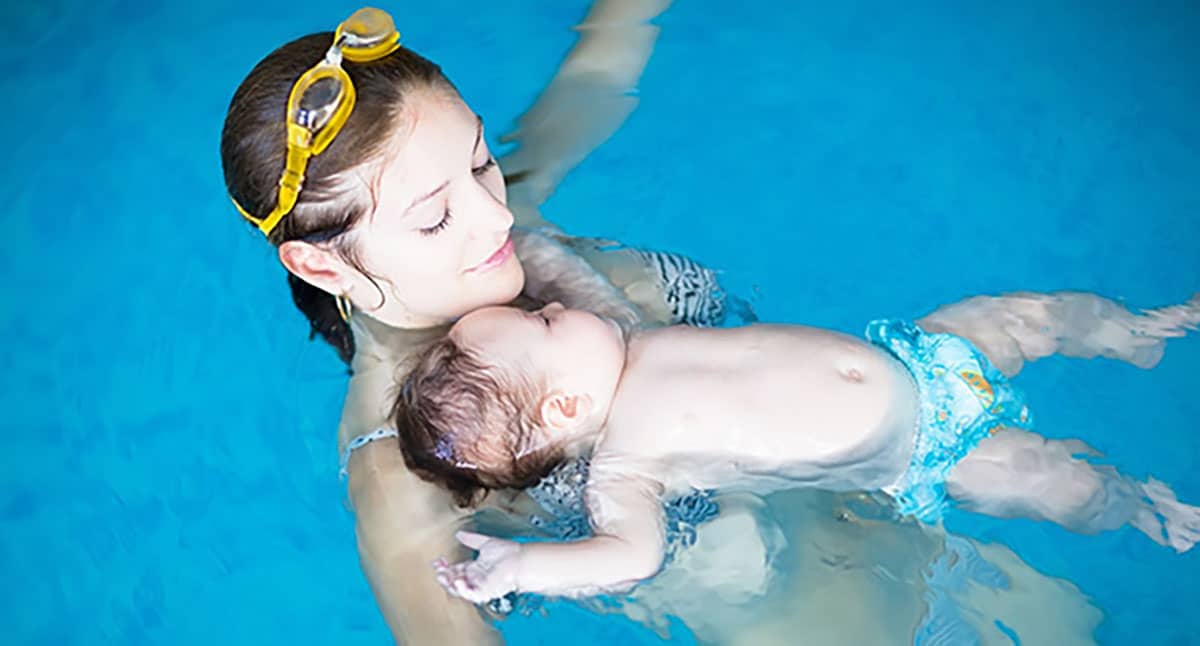 Our baby program is based around the same learning process your baby goes through every day as they learn to cope with an environment totally different to the one they experience in the womb.
An integral part of the program is ensuring that neither you nor the instructor takes the baby under the water. And with only three babies in a swimming lesson it allows the instructor to work with the parent to understand the simplicity of our baby program and the logic behind it.
What do you think that parents love most about swimming lessons at Shapland?
Parents certainly love the small class sizes, and the way our specialised teaching pools make their child's introduction to water a very gentle and natural one.
We also have the philosophy that you get the number of classes you pay for – which is very important for parents. We have a simple, online system for makeup lessons called MySSS. So, if your child isn't feeling well one day, you can log into MySSS and reschedule the lesson for another time. Because of how our program works and the small class sizes, it doesn't matter whether you have had that teacher or not, they will immediately know where to pick up in teaching your child.
Want to know more about the Shapland Swim Program? Visit www.shapland.com.au to find your nearest centre!