Planning the perfect family holiday can leave many parents falling into a very familiar trap. In an effort to keep everyone happy, and avoid the dreaded 'I'm bored' from the kids, trips away from the hustle and bustle of daily life have become over-scheduled with back-to-back activities and ticket bookings.
New research has revealed that the most rewarding family holidays happen when there is far less planning both before and during a trip away. According to a survey conducted by vacation home website Stayz, the most memorable family holiday activity isn't one of Australia's most visited tourist sites.
It's playing.
"Playing games, swimming in the pool, eating out and making sandcastles are the greatest holiday memories for Australians," says Stayz travel expert Simone Scoppa. Regardless of whether the vacation is at a campground, farmstay, resort, rental house—or even a staycation at home—what Aussies really want out of their few precious weeks each year away from work and school with their loved ones is more unstructured downtime.
"Thanks to the COVID-19 pandemic, we've all had a very serious 12 months and it's left us craving some good times with loved ones," says Ms Scoppa.
"Time for parents, grandparents, aunts, uncles, friends, nieces and nephews to escape into a game of cards, hide and seek, dress ups or Marco Polo in the swimming pool. Time not to worry about work, homework or mowing the grass."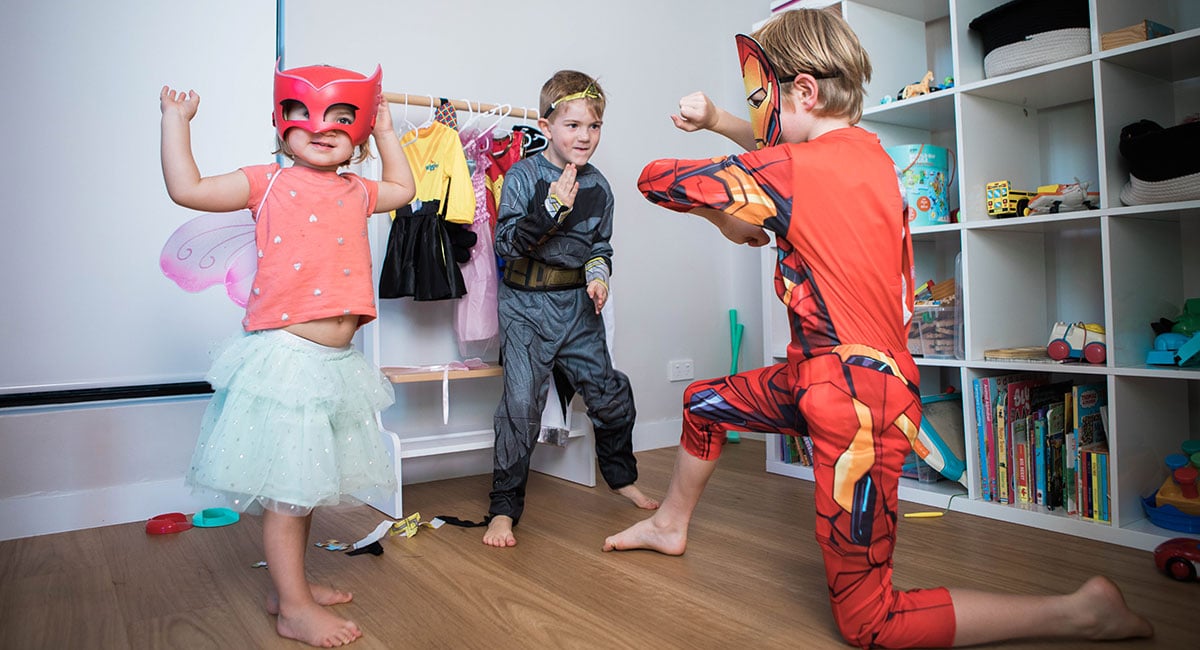 The hectic juggle of daily life is providing families with less time to play than ever before, and that's evident in the survey, which revealed 61 percent of women and 59 percent of men agree that parents feel guilty for not having time to play with their kids. That means creating opportunities for this type of interaction on holidays is far more important than ticking off locations on an itinerary.
The survey revealed that seven in 10 Aussies believe that playing with kids helps to create stronger bonds and memories. Of all the states surveyed, it's Queenslanders who value play the most, with 76 percent of respondents believing play is key to achieving a quality family holiday. Making time to play is also much better for our health than we think, says leading psychologist Dr Michael Carr-Gregg.
"Nothing lights up the human brain like three-dimensional play with loved ones," says Dr Carr-Gregg, who is a specialist in parenting, children and adolescents.
"Not only does play relieve stress, improve brain function and enhance creativity, it also improves our relationships and our connections to other people. Play is what helps us feel young and energetic throughout our entire lifespan."
So, what's high on the wishlist for Aussies to enjoy more playtime on holidays? Stayz reports some of the most requested items for family accommodation are: high speed internet, a swimming pool with inflatables, an indoor cinema room, board games, and scooters and bikes.
"Once we drilled down into the research it was clear that it was human connection—not just internet connection—that really matters most to families," says Ms Scoppa.
It's not just immediate families who benefit from playtime while on a break. Grandparents create stronger bonds with children in their family during this special time, according to 46 percent of those surveyed.
That's why holiday options that allow grandparents as well as other extended family members to spend more time with each other are becoming more popular than ever as people seek the reconnection lost during the pandemic.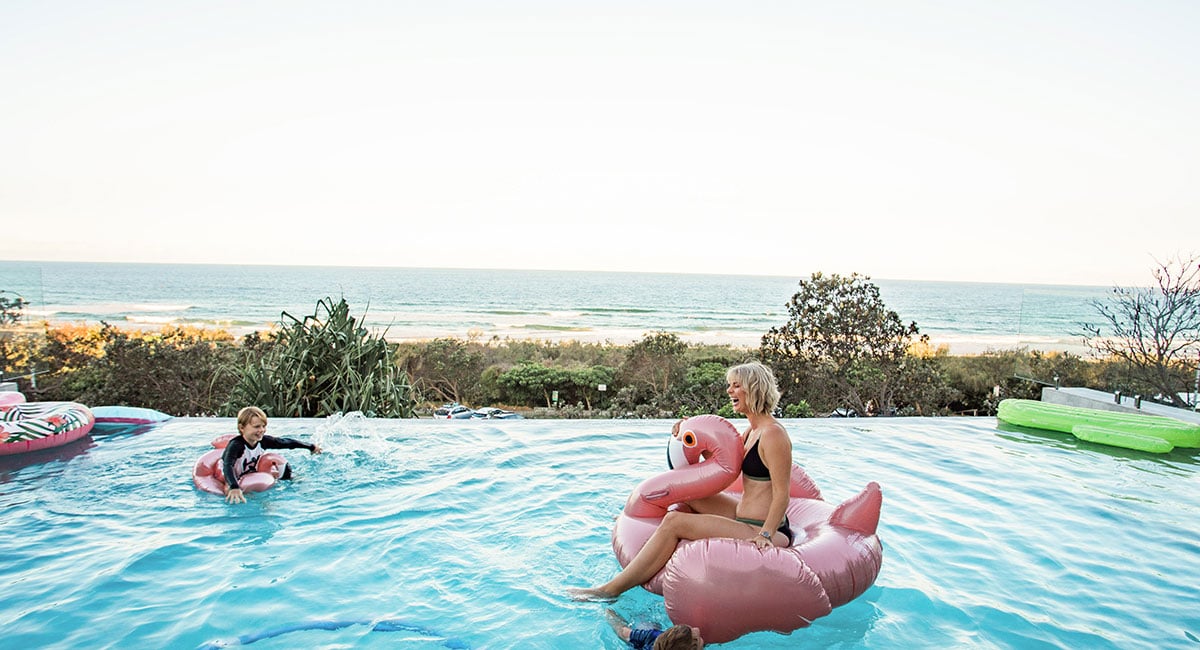 When choosing a destination, consider the type of downtime that your family enjoys most. Do they want to spend hours in the water cooling off, or would they rather somewhere to explore the bush and spot wildlife? Wherever you go, enjoying playtime doesn't have to cost a cent.
You could:
Take a dip at the property's local beach or lake—or if it has a hose in the backyard, spray it at the kids for some old fashioned fun.
Take a few sports items from the garage and create a backyard Olympics.
Bring a portable speaker and have a nightly dance party.
Make a scavenger hunt and treasure map to explore the accommodation grounds.
Deciding just what type of accommodation may suit a family's needs can be tricky, but there are plenty of online tools to help take the stress out of planning. Stayz provides the option to search for properties with items such as cots and high chairs, those that allow pets, and those that have been rated 4+ stars by reviewers with families.
Having dedicated family time to rest and relax together does wonders in helping the family bond more. Look for the right accommodation that will grant you relaxing amenities, like a private pool or hot tub, as well as communal spaces for a game of charades or completing a jigsaw puzzle.
Stayz also has a new function on its Trip Boards planning tool where you can now add a poll to allow members of your group to vote on their favourite place to stay. Taking a few shortcuts for meal planning will also give you more quality family time. Arrange a grocery delivery for your arrival day and have a few meals planned out. If you're driving, take a meal kit box with you and share the cooking load with other family members without having to worry about what dish to make.
Creating unforgettable family experiences is the goal of every holiday—and there are just as many opportunities to do that, despite not being able to go overseas.
"Family holidays have been a lifelong tradition in Australia," says Ms Scoppa. "And at the core of what holidays are all about is just bringing your loved ones together and making new memories to talk about for years to come."
By Josephine Agostino
RELATED:
The family resort that is heaven for kids and paradise for parents
Byron Bay-by! A family holiday in Northern NSW for every budget
Sunshine Coast's best bike rides for families