Ever wondered what's involved in visiting a Behavioural Specialist? We chat to Kasia Palko, behavioural specialist and early childhood educator, to find out.

What is behavioural therapy?
Behavioural therapy is still a relatively new practice in Australia, though it is widely recognised internationally. The role essentially involves bringing about positive changes to behaviour, through the development of behaviour plans and education. A behaviour therapist would have qualifications in psychology, social science or behavioural science, and will also have specialised training in applied behavioural analysis.
How does behavioural therapy work?
Behavioural therapists teach a child how to behave appropriately to get what he/she needs. They also help to restore confidence, self-worth, independence and self-esteem in a child.
A behavioural therapist will work with the child to analyse the function or reason behind the challenging behaviour. From this, they will create a behaviour plan that will include how to manage that challenging behaviour in each environment. The behaviour plan will include techniques to reward and encourage further correct responses. For example, if a child is biting to attract attention, the therapist will work with the child to choose a more appropriate behaviour to fulfil the function, such as tapping an adult on the arm.
A behavioural therapist might also look for gaps in a child's development and teach them skills to fill those gaps. Having access to appropriate methods for achieving our wants and needs means that challenging behaviours no longer have any purpose.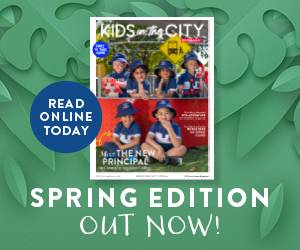 What approach do you have?
There are several approaches to behavioural therapy. I offer a holistic and intuitive approach that encourages natural play in a creative and nurturing manner. I utilise observation and creative implementation to help your child face any difficulties or challenges. This creative and intuitive play-based approach aims to nurture a child's imagination, creativity and inner will.
Using my behavioural observations of children, I focus on the development of a natural creative behavioural management system, which will assist children in interacting with their environment, families and peer groups. This will help each individual child reach their highest potential.
When do kids need your help?
Children come to me following any number of situations that might have created behavioural problems. Common circumstances include: family breakdown and communication issues, grief and loss, trauma, parenting struggles, pre-school and school associated difficulties such as learning, structure, peer relationships, anxiety and emotional upset.
What path led you to working in this unique area of children's services?
After a lengthy career in Sydney, working in curative education and social therapy settings, I moved to the Sunshine Coast to pursue my passion for children's development and psychology.
I am passionate about contributing to the creative, social, emotional and physical development of young children, including those with special needs, and about supporting and guiding children with developmental, emotional and behavioural difficulties, 
to bring about positive and lasting changes to children and their families.
Kasia offers consultations out of Elaya Natural Therapies in Coolum Beach, and Empowering Wellness in Burleigh Heads.
0422 993 609 | kasiapalko.com.au |
---
You may also like…
Parenting a highly sensitive child
No need to go it alone – It's time to ask for help!