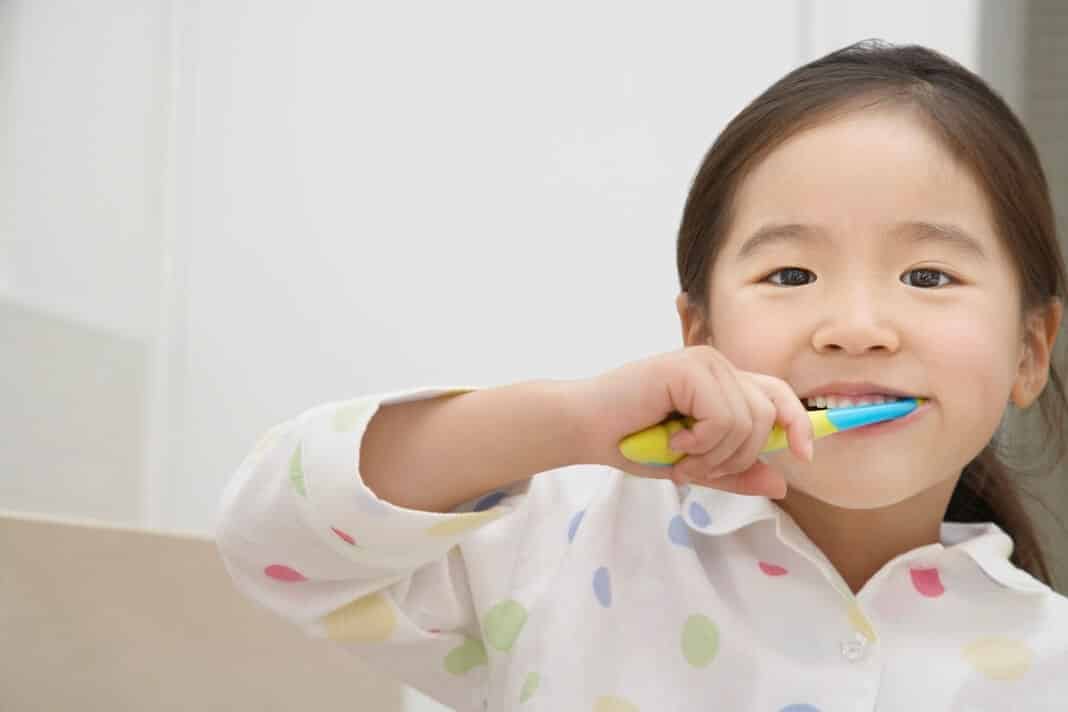 John Flutter Dental
John Flutter Dental can help your child achieve straighter teeth without the use of braces, extractions or lifetime retention! Myofunctional Orthodontics looks at treating your child while they are still growing in order to utilize cranial growth for well developed jaws & better aligned teeth. Every child has the potential to grow straight teeth!
Myofunctional Orthodontics at John Flutter Dental offers a more holistic & less invasive approach to traditional orthodontic methods involving braces & extractions. Our goal is to create room for all of the teeth to come into alignment (not to extract them!). John Flutter Dental is focused on early intervention, so you don't need to wait until your child is in their teen years as treatment is available for children of all ages!
We aim to increase awareness of:
The negative impact that poor oral habits (such as mouth breathing, swallowing incorrectly, thumb sucking) have on the development of a child's jaws, teeth & face.
The negative effects that 'mouth breathing' has on the dentition & your health.
The alternative treatment option to braces & extractions.
Extractions for orthodontic purposes are irreversible, unnecessary & often create more problems later on.
To change the 'mindset' that orthodontics can only be done in the teenage years using braces.
Early intervention can help your child develop straighter teeth without braces!
The four muscle patterns for straight teeth.
Every child has the potential to grow straight teeth.
How it works
John Flutter Dental focus on correcting poor oral habits that impact negatively on the development of a child's face, jaws & teeth such as mouth breathing & swallowing incorrectly. Retraining the muscle patterns of the tongue & lips will ensure stable results & reduce the chance of relapse.
Treatment involves the use of functional appliances known as the "Myobrace". These appliances are similar to a mouth guard & are worn for an hour a day as well as all night during sleep. This is done in combination with myofunctional activities to help retrain the muscle patterns of the tongue & lips, which are ultimately responsible for the position of the teeth.
Our Breathing Retraining Programmes not only play an important role in the development of your child's teeth – but they offer a range of health benefits including: improved concentration & cell regeneration as well as a reduced susceptibility to respiratory problems such as asthma, colds, tonsillitis & allergies.
How to find out more
Dr John Flutter runs regular FREE Information Seminars for parents & children to learn about Myofunctional Orthodontics. At the seminar Dr Flutter looks at each child to provide an indication on treatment options, duration & costs. Seminars offer the exact same outcome as an initial consult just without the fee! Bookings essential – Register online: http://www.jfdental.com/seminar-registration/
About Dr John Flutter
Dr John Flutter (BDS London Dental Surgeon) qualified as a Dentist in 1971. He has been practicing orthodontics for 40 years & in 2007 opened his practice in Brisbane that focuses treatment on the growing child.
He now works exclusively with dentofacial orthopaedic & orthodontic treatment for children & adults. John Flutter Dental is a certified Myobrace Pre-Orthodontic Center. Dr Flutter is the Queensland state president of Australian Orofacial Orthopaedics and a certified breathing practitioner.
Dr Flutter has lectured on Myofunctional influences on facial growth and the dentition in over 66 countries in the last 12 years as well as publishing articles in journals throughout the world including IAO journal "The Negative Effects of Mouth Breathing".
Dr Flutter offers early intervention treatment options for children which look at correcting the underlying cause of "crooked teeth" & help to develop "straight teeth the natural way". Treatment at an earlier age can avoid the need for braces later on. Our no-extraction treatment methods are available for children of all ages & offer a world of health benefits that go beyond straight teeth.
Want to learn more about John Flutter Dental? Read our review here.