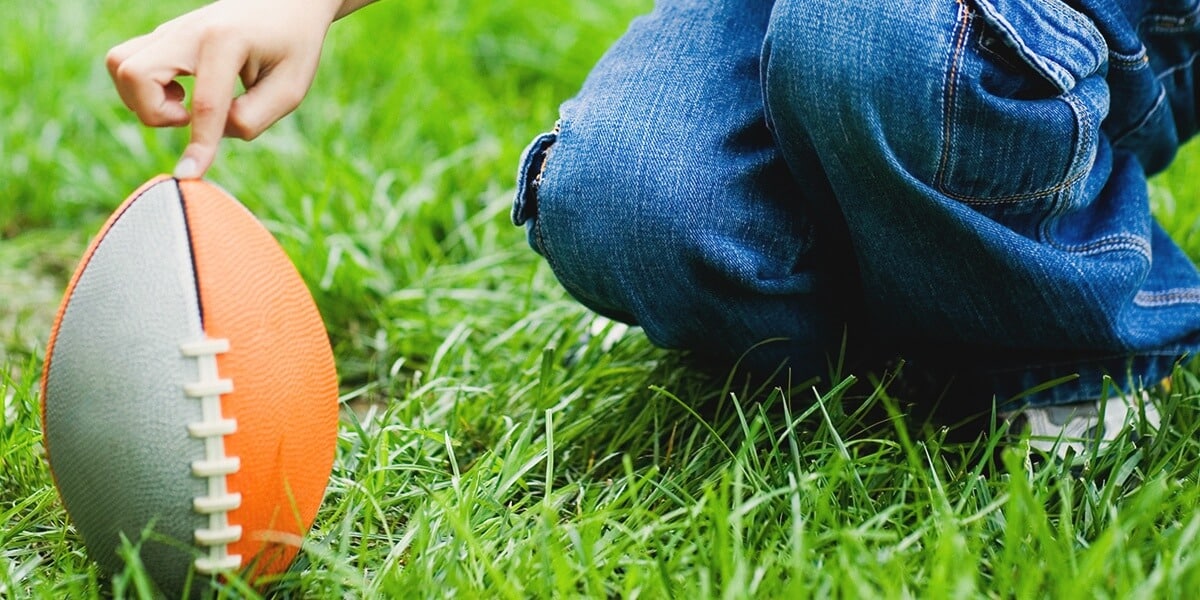 Little Rugby
Catch, weave, chase and run…. We always have lots of fun at our classes across the whole of the Gold Coast and Greater Brisbane region.
The basics of rugby are imparted through specially developed games which fire the children's imaginations. Rugby specific skills such as throwing, passing and running forwards are interwoven in a unique programme which also encourages the development of more generic skills such as balance, hand-eye co-ordination and physical agility. In addition to this, valuable concepts like sharing, taking turns, teamwork and listening to instructions are incorporated in the activities. Specially developed kit and equipment ensures that the kids who take part can maximise their enjoyment in a safe, age-appropriate environment. And as it's non-contact, we can promise there'll be no rucks, mauls or scrums!
Life as we know is rarely a level playing field, which is why our tailor-made programme seeks to let every child develop at his or her own pace, by playing alongside other kids of similar ages and abilities. In short, our three-tiered approach (Junior, Mighty and Mega Rugby) provides a gently staggered learning environment which allows every child to quickly find his or her feet.
Junior Rugby – 2 years to approx. 3 ½ years
Mighty Rugby – 3 ½ years to 5th birthday
Mega Rugby – 5 years to 7th birthday
We have two coaches at every class which means that our parents can take time out to relax whilst the kids are well and truly entertained as well as ensuring their health and fitness and confidence with sport are increased.
You can book in for a free trial class at any of our venues across Brisbane and the Gold Coast. www.littlerugby.com.au
Inner City
Mon
Tue
Wed
Thu
Fri
Sat
Sun
Bulimba
Junior Rugby (2 yrs – 3.5 years) Mighty Rugby (3.5 yrs – 5th birthday)

8am 9am
Inner NorthMonTueWedThuFriSatSun
Stafford
Junior Rugby (2 yrs – 3.5 years) Mighty Rugby (3.5 yrs – 5th birthday) Mega Rugby (5 yrs – 7th birthday)

8am 9am 10am
North
Mon
Tue
Wed
Thu
Fri
Sat
Sun
Kallangur
Junior Rugby (2 yrs – 3.5 years) Mighty Rugby (3.5 yrs – 5th birthday) Mega Rugby (5 yrs – 7th birthday)

9.30am

8am 9am 10am
East / Redlands

Thornlands
Junior Rugby (2 yrs – 3.5 years) Mighty Rugby (3.5 yrs – 5th birthday)

9am 10am
SouthMonTueWedThuFriSatSun
Loganholme
Junior Rugby (2 yrs – 3.5 years) Mighty Rugby (3.5 yrs – 5th birthday)

9.30am 8.45am
Browns Plains
Junior Rugby (2 yrs – 3.5 years) Mighty Rugby (3.5 yrs – 5th birthday)

8.15am 9.05am
WestMonTueWedThuFriSatSun
Indooroopilly
Junior Rugby (2 yrs – 3.5 years) Mighty Rugby (3.5 yrs – 5th birthday) Mega Rugby (5 yrs – 7th birthday)

9.30am 10.30am 11.30am
Paddington
Junior Rugby (2 yrs – 3.5 years) Mighty Rugby (3.5 yrs – 5th birthday)

10.15am 11.15am
The Gap
Junior Rugby (2 yrs – 3.5 years) Mighty Rugby (3.5 yrs – 5th birthday)

9.30am 10.30am

9.30am
Gold Goast
Mon
Tue
Wed
Thu
Fri
Sat
Sun
Upper Coomera
Junior Rugby (2 yrs – 3.5 years) Mighty Rugby (3.5 yrs – 5th birthday)

9am 10am
Merrimac
Junior Rugby (2 yrs – 3.5 years) Mighty Rugby (3.5 yrs – 5th birthday)

8am 9am