Visions of endless stretches of pristine, white sandy beaches and crashing white waves are synonymous with Gold Coast living but where are the best places to cool off with calmer waters for babies and toddlers to enjoy? Here are the 5 best beaches and swim spots on the Gold Coast for kids to enjoy.

Currumbin Pirate Park (officially called Palm Beach Parklands – who knew!)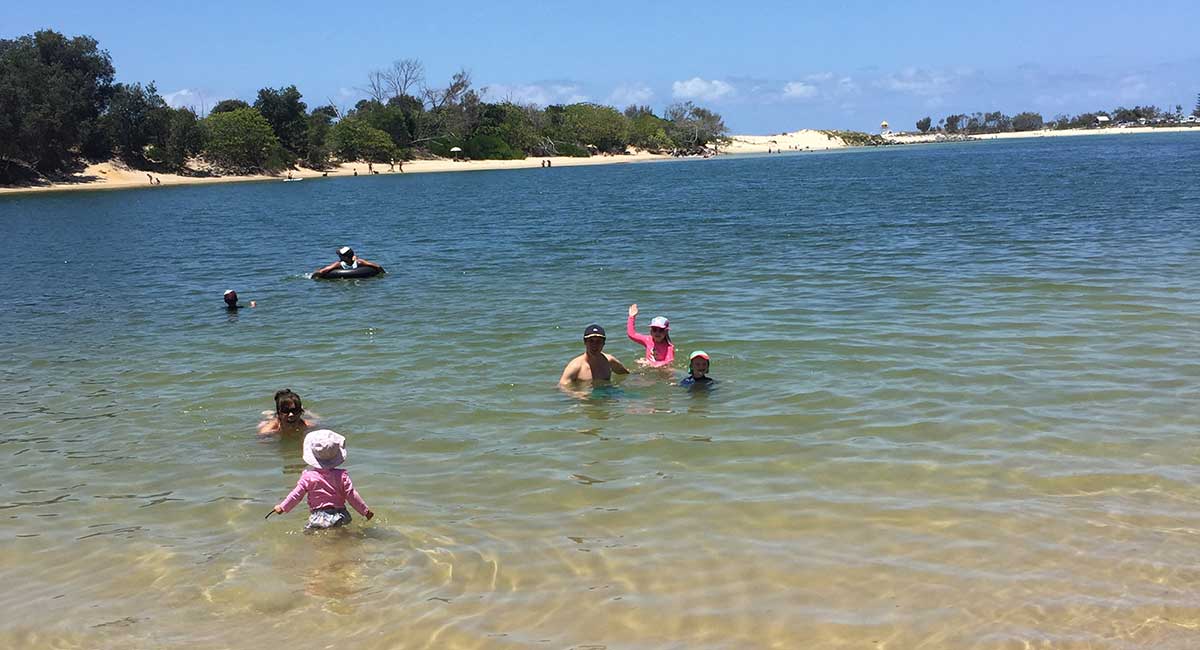 Having a pirate themed playground, picnic areas, a cafe and the tranquil waters of Currumbin Creek all within a few metres of the car park make this spot hard to beat and ideal for a morning out with your baby or toddler. The Dune Cafe is well known to be child friendly, with a little area with a few children's toys and a baby change table in the toilet. The southern end of the beach is lined with trees providing shady nooks to throw a blanket down for some post swim milk or snacks.
Tallebudgera Creek, Palm Beach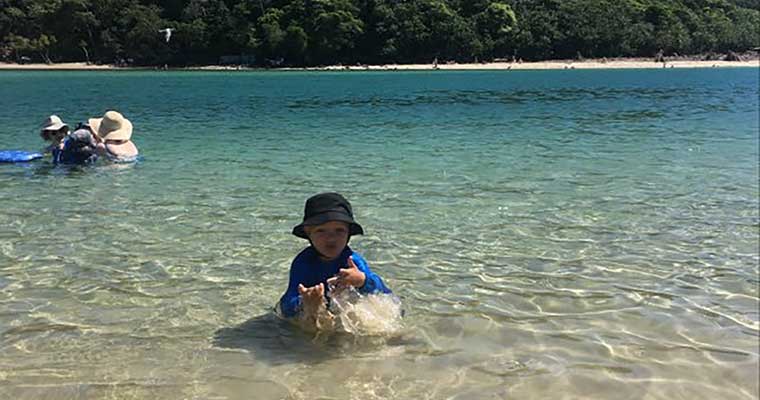 This famous spot has beautifully calm and crystal clear waters and is well known as one of the best swim spots for kids on the Gold Coast. A fully shaded, small playground sits behind the beach which catches a gentle breeze on the warmest of days. The playground and picnic/bbq area is lined with artificial grass making trying to eat sand virtually impossible for your baby and enabling you to keep an eye on your toddler on the play equipment while having a picnic. Grab a coffee from the coffee hatch just a few metres away, or brunch from the newly opened Custard Canteen at the front of the Tally Leisure Centre 50 metres away.
Feeling energetic? Take a nap inducing stroll to the top of the groyne and back or continue to follow the path around to Tallebudgera SLSC. After this point the path gets a bit more rugged and less pram friendly.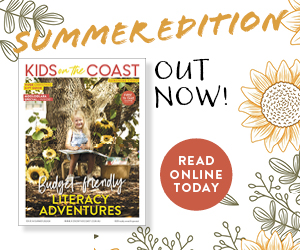 The Rockpools in Broadwater Parklands, Southport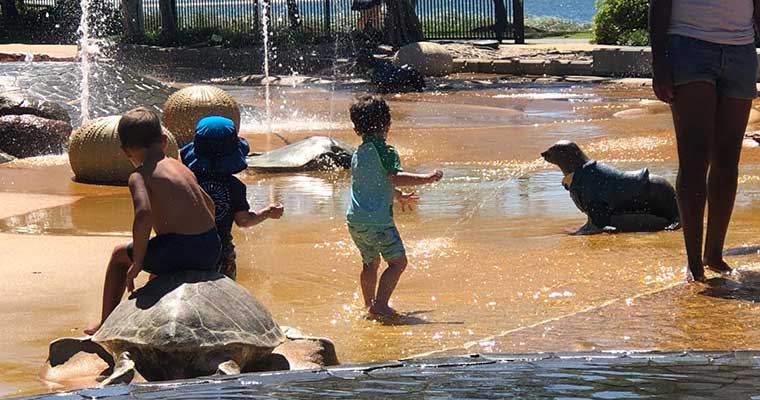 The parklands have great pram friendly walking paths, toilets, changing rooms and a (all important) cafe. The rock pools themselves have lots of shade, several tidal rock pools, a creek bed and various water fountains of different sizes that will have your little one squealing with delight. The marine themed splash park is dotted with sea creatures for them to investigate. Well kept lawns are nearby for picnics. Also patrolled by lifeguards.
Ian Dipple Lagoon in Harley Park, Labrador
This clean and calm lagoon is great for babies, toddlers and frequented by pelicans. Bring your bucket and spade and set up for a play under the giant, permanent sunshades at this well maintained and safe swim spot.
Enjoy some fish and chips at Charis Seafoods, a local favourite, right next to the beach. The pelican's are fed her everyday at 1.30pm which can draw in the crowds – both human and feathered. Harley Park has great walking paths and an abundance of parking.
Is your baby still confusing day time and night time? The lagoon is even floodlit in the evening!
Greenmount Beach, Coolangatta
Greenmount is a beautiful beach at the southern end of the Gold Coast. It is sheltered by the headland and often has large ponds of water left from the high tide for your little one to splash in. A nice introduction to some white water as the waves here are often not as big as the more exposed beaches. Although swells can vary from small and gentle to large depending on the tide and winds.
The rocks at the foot of the headland provide some natural shade. Patrolled by lifeguards and with showers and toilets next to the beach. Swing by the nearby surf club for a coffee and a babyccino.
By Janet Stone, freelance writer and local mum
Main image credit: Tourism and Events Queensland
For more family friendly ideas, try Dreamworld for families – a local's guide and Family-friendly weekends at Tangalooma Island Resort.