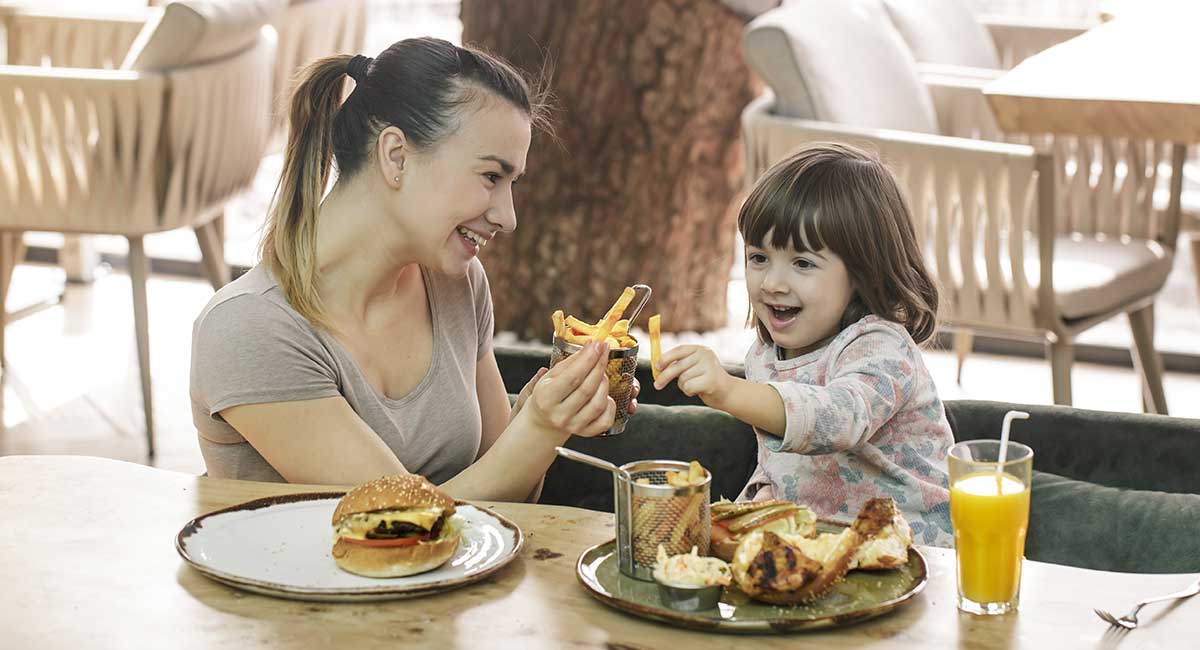 Food & Travel
Dining out with kids: 5 of Brisbane's best family friendly restaurants
Every parent knows dining out with kids can be stressful. Fortunately, the dining experts at OpenTable  have made it easier for families to dine out together by curating a list of family friendly restaurants in Brisbane. The restaurants accommodate families of all sizes and offer diverse cuisine.
From restaurants with play areas, to menus designed for smaller stomachs, OpenTable offers an incredible selection of venues. Spend less time stressing and more time spending quality time with your family.
Kid-friendly restaurants in Brisbane
Elio's Osteria, Carindale
This family-owned gem of a restaurant is a favourite among many. It has been featured in OpenTable's Top 50 most romantic restaurants in Australia several years in a row. Elio's Osteria knows how to accommodate families. Its Italian cuisine features antipasto plates, specialty and house favourite pizzas and pasta, and an indulgent dessert list sure to please the fussiest of diners.
Todd and Pup, Moorooka
Located in the hillside suburb of Moorooka, Todd and Pup shines with its extensive outdoor seating and friendly staff, making for a stress free, family dining experience. The food will satisfy almost anyone. There are all-time classics from its seasonal menu, a night-time specialty burger, daily sweet and savoury house-made bakery goods and weekly specials.
For those whose family extends to the four-legged kind, you'll be thrilled to know Todd and Pup is also pet-friendly.
Kulcha'd, West End
Offering a unique Indian street food menu accompanied by unique curries, Kulcha'd is a hit among the most novice of palettes. It serves delicious finger food to keep your kids occupied and satisfied. Having opened on the brink of COVID-19, Kulcha'd has been keeping diners begging for more. It's an institution in West End and brings Amritsar flavours to Brisbane's vibrant neighbourhood.
Hellenika at The Calile, Fortitude Valley
For those raising little ones with sophisticated palettes or for families with older children, then Hellenika at The Calile is a must for any foodie. This striking, Grecian eatery is well-known for its signature, authentic fare and fresh produce. Enjoy alfresco dining, poolside bites and fresh seafood. The restaurant is open for breakfast, lunch and dinner. It's a perfect place to treat your family or celebrate a special occasion.
Panama Jacks Steak & Rib House, Bracken Ridge
This restaurant offers an idyllic combination of great casual dining and high quality food. The wide range of food boasts Panama Jack's signature ribs and a private selection of steaks. Alternatively, choose from a hearty selection of pizzas and succulent chicken wings. This popular family restaurant also caters to a wide range of palettes and dietary requirements, including gluten free and vegetarian options.
---
You might also like …
Directory of swim schools in Brisbane
7 family friendly activities to do in Brisbane
Written by
Kids on the Coast/Kids in the City