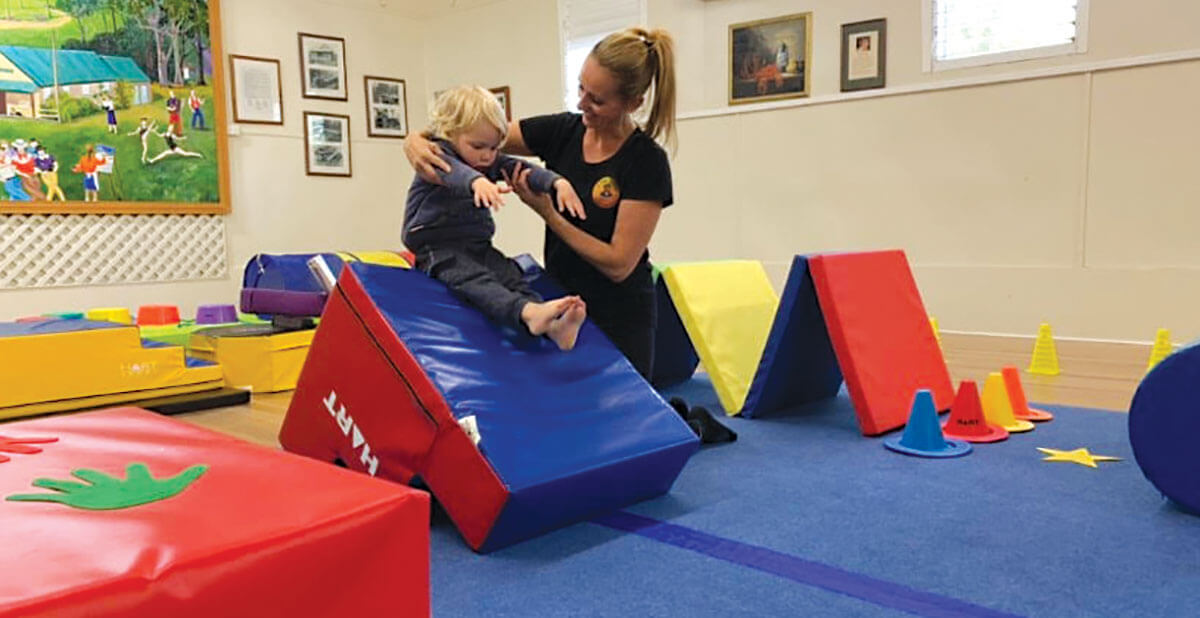 Activities
Fun new preschool gym opens in Noosa
When qualified GA coach Tracey-Louise Campbell moved to the Sunshine Coast recently, she noticed a gap in the market for a preschool gym in Noosa that she couldn't wait to fill.
"I saw a wonderful opportunity to continue with the job I loved to do in Noosa," said Tracey-Louise. And in July she opened Gym Teds.
Gym Teds is a fun preschool gym that allows children to progress at their own pace, with a program that is tailored to the needs and abilities of each child.
"What makes it unique is that it has a good balance between structure, learning skills, fun and exploration," said Tracey-Louise.
"Kids love to explore and Gym Teds allows that to happen. Meanwhile, parents enjoy seeing their children have fun and achieve new skills. As they enjoy quality time together, this in turn helps build the bond between parent and child."
Blending this parent-child experience with her love for gymnastics, 
Tracey-Louise believes Gym Teds is the perfect combination. "I am very passionate about my sport and by nurturing children and creating the best environment I can, will give them the foundations to go into and do well in any sport in their future."
Find out more at facebook.com/gymteds
---
RELATED:
Best things for kids in Noosa – by kids!
What's the best sport for preschoolers?
Written by
kidsonthecoast