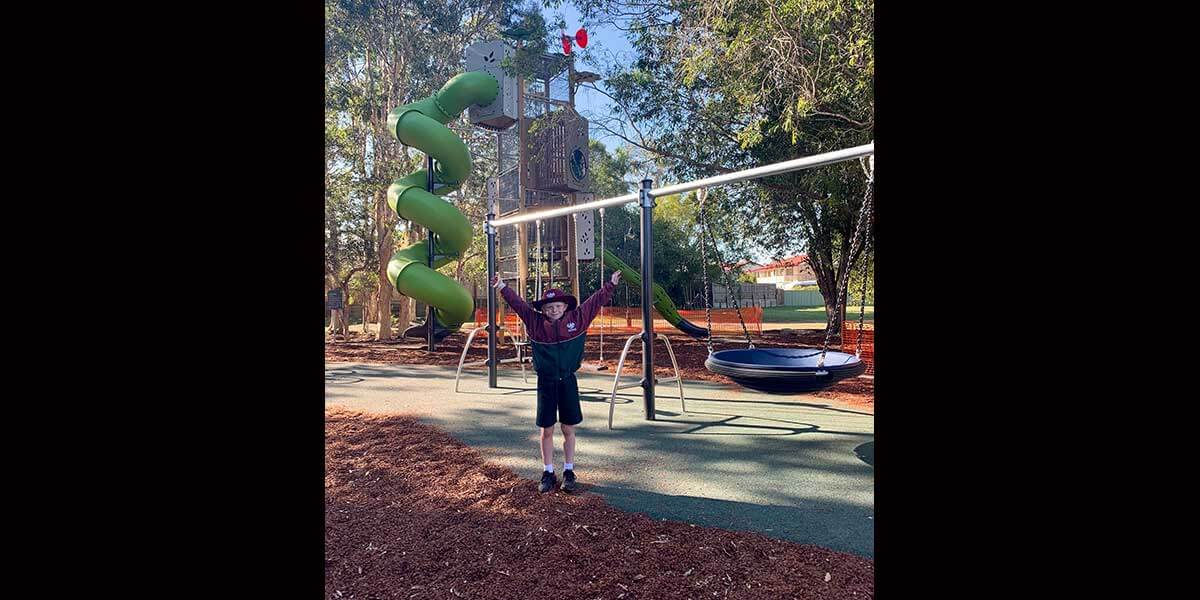 Places to Go
New playground for Beerwah
Turner Park in Beerwah has been rejuvenated with the completion of a highly-anticipated new playground for children of all ages.
The playground was replaced as part of the community led master plan for this district level park.
Uniquely designed to help kids stay active and build confidence, the playground incorporates the town's fruit farming history in the toddler section and boasts an 8.5 metre tall multi-level play tower.
The tower is only the second of its kind in Queensland and features impressive climbing options as well as an incredible spiral slide and traditional slide.
Sunshine Coast Council Division 1 Councillor Rick Baberowski said the redevelopment of Turner Park had been called for by the community and their vision was to transform the location into a destination playground for the Glasshouse Country Townships and beyond.
"The new playground is really designed to suit different age groups and boasts so many more unique components than the old swing and slide set that had been there since my kids played on them.
"Together with the shelters, toilets and barbecue, it's a playground package that's sure to attract people from well beyond to Beerwah.
"In today's high-tech age, playgrounds give our youngest residents the opportunity to meet other children while learning, exploring and physically developing while having fun outdoors.
"With the weather warming up, I love that it's already in a seriously shaded setting thanks to the existing vegetation and mature trees.
"The team did a great job of setting it into the existing vegetation, so it's ready to go for this summer, unlike other new playgrounds where the vegetation and trees often need years to develop."
The facilities have received the thumbs-up from local eight-year-old Jack Ives, who was the first to test out the thrilling new attractions with his family.
"It's really big and fun, it's got lots of different things to do," Jack said.
"The flying fox and the swings are really good but the big slide is my favourite.
"It's a cool new park, it's got a big kids section and a little kids section so there's something for everyone."
New Turner Park Playground, Beerwah features:
Multi-level tower with slides
Toddler play experience area
All abilities carousel
Flying fox
Spinner
Rocker elements
Double bay swing with a pod seat
Image: Jack and Councillor Baberowski
---
RELATED:
New kid-friendly cafe on the Sunshine Coast
Augmented reality public art for kids on the Sunshine Coast
9 ways to reconnect your family with nature on the Sunshine Coast