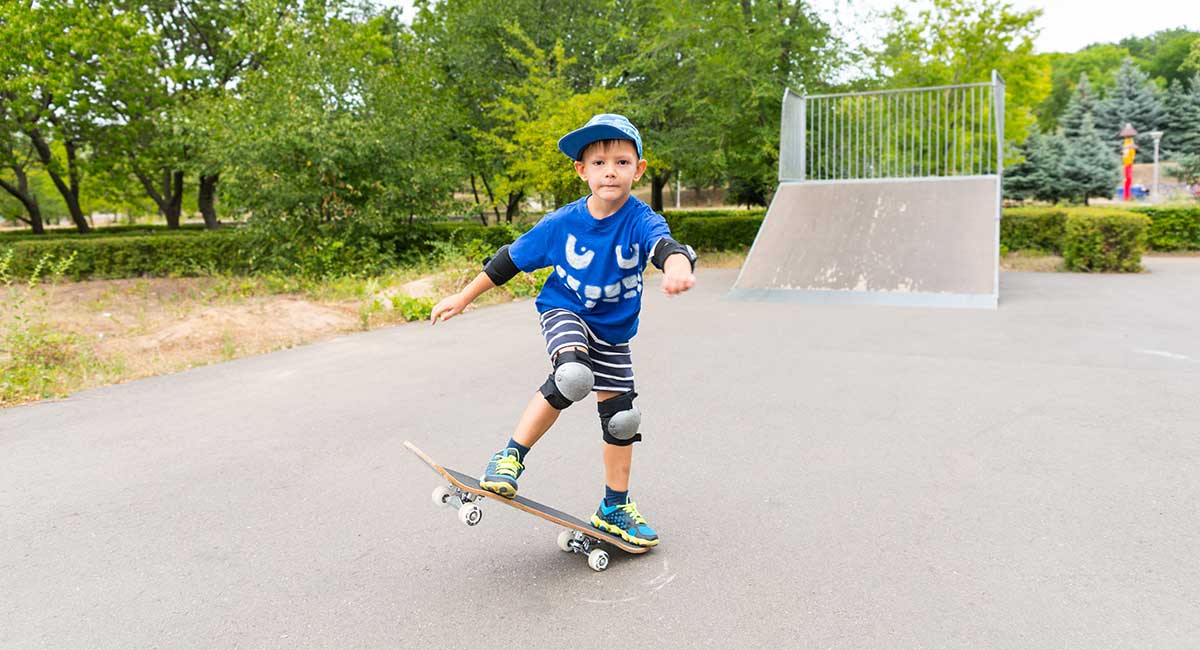 Outdoor
The best skate parks on the Gold Coast
Grab the decks and your little groms, it's time to drop-in … because here are the best skate parks on the Gold Coast!
Coolangatta Skate Park
Set back a few blocks from the beach in Goodwin Park, this street style skate park has all the must-haves, including rails, ledges, gaps and lots more.
Elanora Skate Park
One of the most famous — not to mention advanced — skate parks in Australia, Elanora is truly unique, with the shallow section starting from eight-feet and deepening into 12-foot vertical in other areas. It was the first in the country to feature a full pipe, and many other parks have copied it since. Its large transitions have also made it a drawcard for BMX riders and old-school skaters.
Helensvale Skate Park
Popular amongst scooter riders more than skaters, this spacious park has lots of updated features and a smooth concrete surface. There are quarter pipes galore, a few mini ramps, and a spine, all with traditional steel coping.
Mudgeeraba Skate Park
Great for beginners, this mostly flat park has some small humps for learning to roll over and some small transitions to build up skills. It also has a good open flow for those with the need for speed, and comes equipped with lights for atmospheric evening skating.
Nerang Skate Park
A new skate park compare to those on the list, Nerang has smooth concrete, a huge snaking bowl and plenty of additional features. Skaters will love the traditional steel coping and long list of street features such as banks, ledges and rails.
Pacific Pines Skate Park
A lot of scooter groms and mini bikes take over this place on weekends thanks to its vast flat cruising space. The banks are great for beginners, too.
Pizzey Skate Park
In terms of size, there's no better on the Gold Coast than this hotspot in Miami. It has everything a skater needs, from beginner ramps to big bowls. It's popularity is always growing, however, so pick your times wisely if you don't want the kids skating or riding in a crowd.
Runaway Skate Park
BMX riders join skaters at this park in droves thanks to the bigger transitions. There's a prefab section laid out in a concrete rectangle, with a large bank on one side and a small quarter pipe on the other. These are both metal and the quarter has metal coping.
Salk Oval Skate Park
One of the first skate bowls to be built on the Gold Coast, it's been updated and has kept a mix of old and new features. The new section has an open flowing bowl with quality pool style coping that's popular among skaters. There are also an array of shapes and transitions for skaters, scooter riders and BMXers that can't be found anywhere else on the Coast.
Tugun Skate Park
With the old park expanded, this is one of the largest skate parks on the Coast. You'll find plenty of ramps, banks, angles and heights on offer here.
Do you or your kids enjoy skateboarding or BMXing? Where are your favourite locations?
---
You may also like…
Directory of kids swim lessons on the Gold Coast
11 fun playgrounds on the Gold Coast
Gold Coast bike rides for families
The BEST bushwalks on the Gold Coast for families
Written by
Angela Sutherland
After spending many years hustling stories on busy editorial desks around the world, Angela is now mum of two little ones and owner/editor at Kids on the Coast / Kids in the City. She is an atrocious cook and loves cutting shapes to 90s dance music.