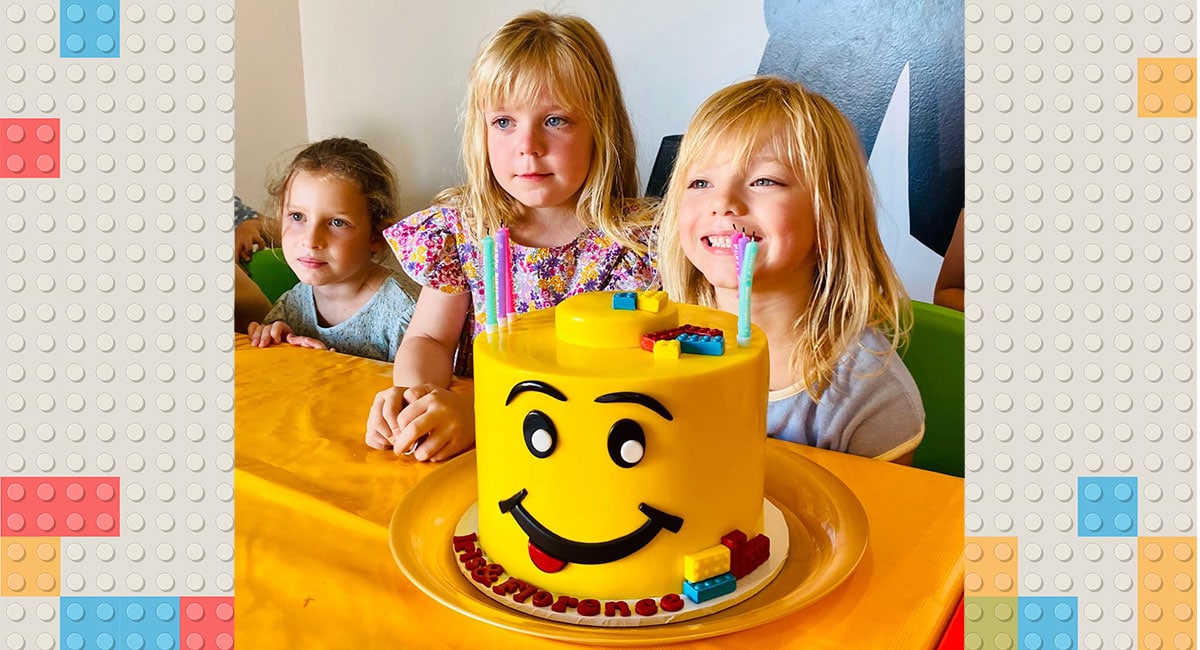 Activities
We test out Sunshine Coast's Bricks 4 Kidz LEGO party
Birthdays seem to come around really fast in my house. Having twins means our family only has the stress of a birthday party once a year. Yet, it's double the trouble and any celebration needs to be something both children will enjoy. (Of course, they have very different interests!)
Being a summer birthday, we also have to cater for any eventuality — it could be blazing sun, torrential rain or maybe there's a cyclone passing through. An indoor party is often our safest option.
So, when we discovered a LEGO Creativity Centre had opened in Maroochydore, we leapt at the chance to check it out. We weren't disappointed!
Here are our five favourite things about the Bricks 4 Kidz LEGO birthday party in Maroochydore.
The LEGO Creativity Centre is perfect for a party
After running mobile LEGO parties, school incursions and school holiday activities for many years, in 2021 Bricks 4 Kidz Sunshine Coast opened the LEGO Creativity Centre in Maroochydore. Providing the business with a permanent centre Gavin Hodgkins — owner of Bricks 4 Kidz Sunshine Coast — poured his many years' expertise in LEGO and parties into creating the most a-mazing LEGO centre.
It just happens to be the perfect size for a kid's party.
Being centrally located in Maroochydore CBD, it is also really easy for everyone to get to. Park was available out the back, so there's no need to worry about looking for a space on the street.
There was plenty of space inside the Creativity Centre for parents to hang around, but it's also the perfect spot for drop offs and pick ups.
With everything, including a kitchen and toilets, located on the ground floor, it's also functional for bringing family members in prams.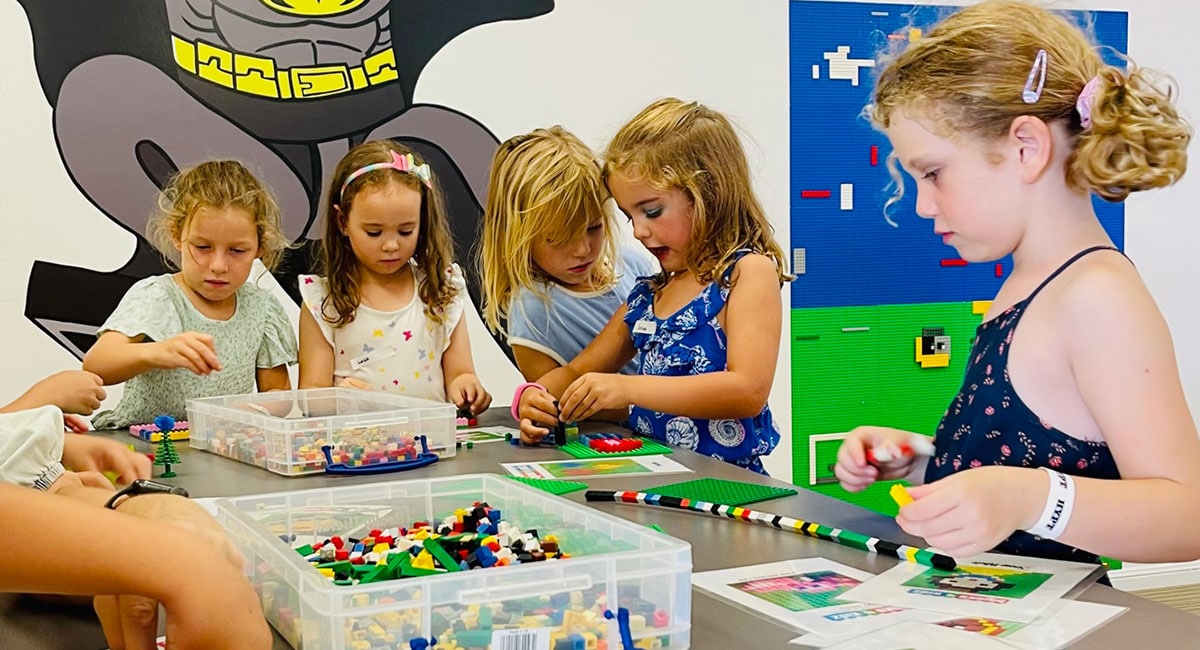 Bricks 4 Kidz knows its stuff
As seasoned birthday party organisers, we we can spot something awesome versus what will ultimately become a train wreck. From the minute we chatted with Gavin, we knew we'd found birthday party gold. With so many years of hosting LEGO events, he knows a thing or two about LEGO.
Like, really knows it.
He knows what kids enjoy, what gets them engaged and playing, and he knows how to build. Having a party run by someone who is so passionate about what the kids are doing, and who owns the venue, set this experience apart from anything else we've ever done.
It's a totally personalised LEGO party
You've got the whole place to yourself. No kidding! We weren't on rotation with other groups. It's just us and our guests.
Because of this, Bricks 4 Kidz creates a fully personalised party just for your child.
Kids love superheroes? All the games will be around a superhero theme. Are they obsessed with Minecraft? Get set for two hours of Minecraft madness.
From the birthday child's name being up on the big screen to the party bags being taken home at the end of the day, the parties are designed around your child and their interests.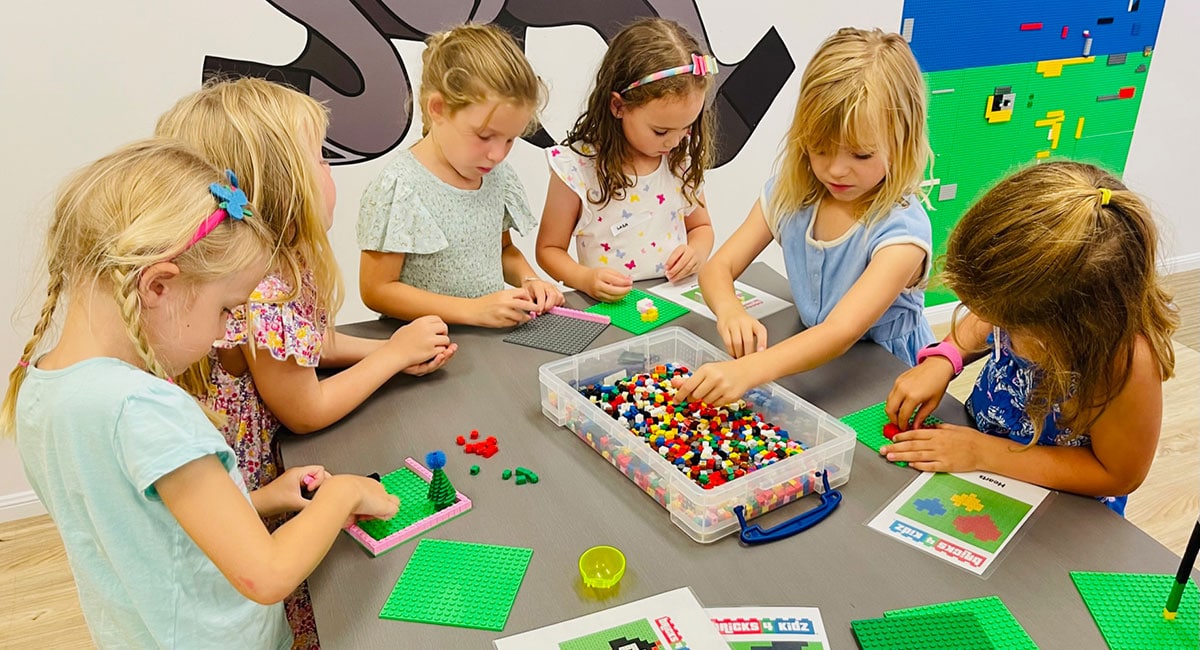 It's super easy
Being so personalised, it was also easy to cater for everyone. Making the experience even more pleasant was that Gavin was easy to deal with. Nothing was too much trouble for him — not even twin girls and their friends! (Though he did tell me we were the loudest party he'd had in a while!)
Bricks 4 Kidz can supply everything you need — table, plates, cups, decorations, chilled water, party bags. You bring your own food, so you can make the healthy choices you want and keep costs down. With so many catering choices nearby it is also incredibly efficient to get a plate of sushi or sandwiches delivered.
The venue also has agreements with some of the local food outlets nearby, to make it even easier to get what you want delivered. There are plans for full catering in the pipeline.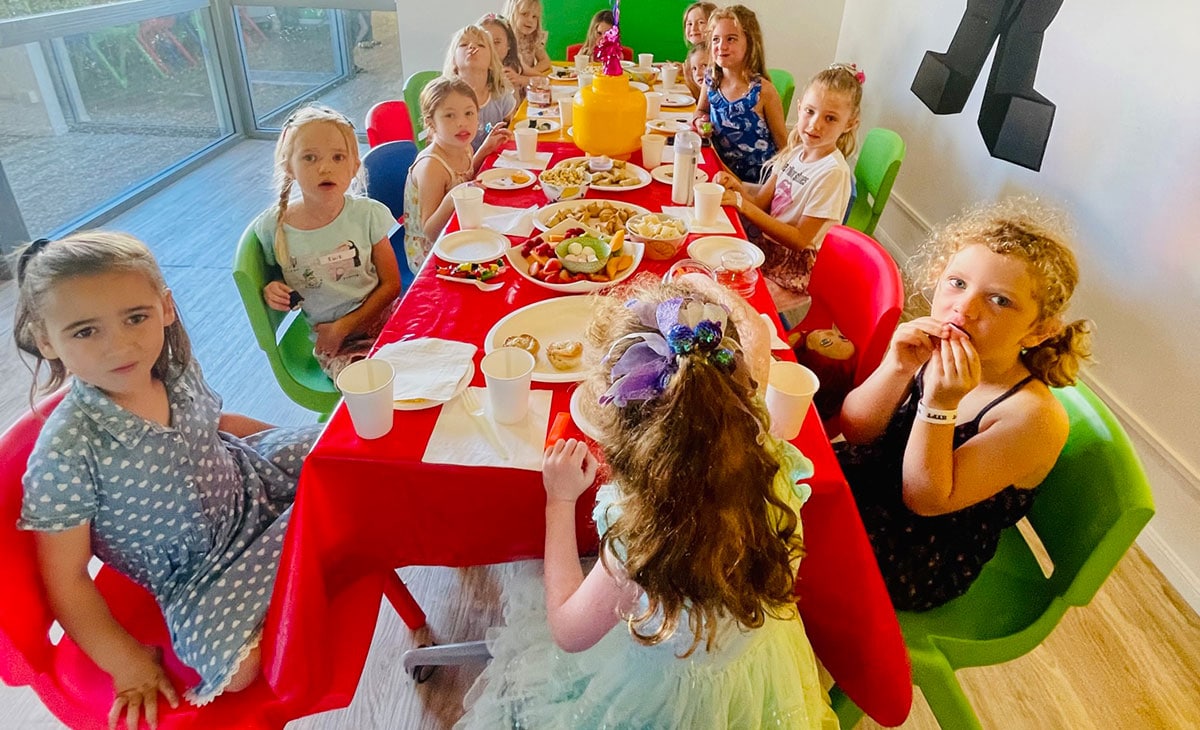 Everyone loved it. Yes, girls too!
LEGO traditionally had a bit of a reputation of being a boys activity, but thankfully that stereotype has long gone, as it's a wonderful activity for girls and boys of all ages.
From the moment you arrive, the Bricks 4 Kidz crew had the kids completely engaged.
There were themed party activities, team games, speed builds, and two hours of excitement. Who knew there were so many ways to use LEGO!
Best of all? There was no tidy up at the end. We were grateful to be able to head home, to our fully intact, tidy house with very happy (tired) children.
The fab mix of LEGO activities and team games ensured a perfect blend of party excitement and calm-down builds. This also meant all the kids could play together, rather than all just scattering to opposite corners of a play centre.
Also, it was a really unique way to celebrate a birthday together, with just the right balance of activities and fun.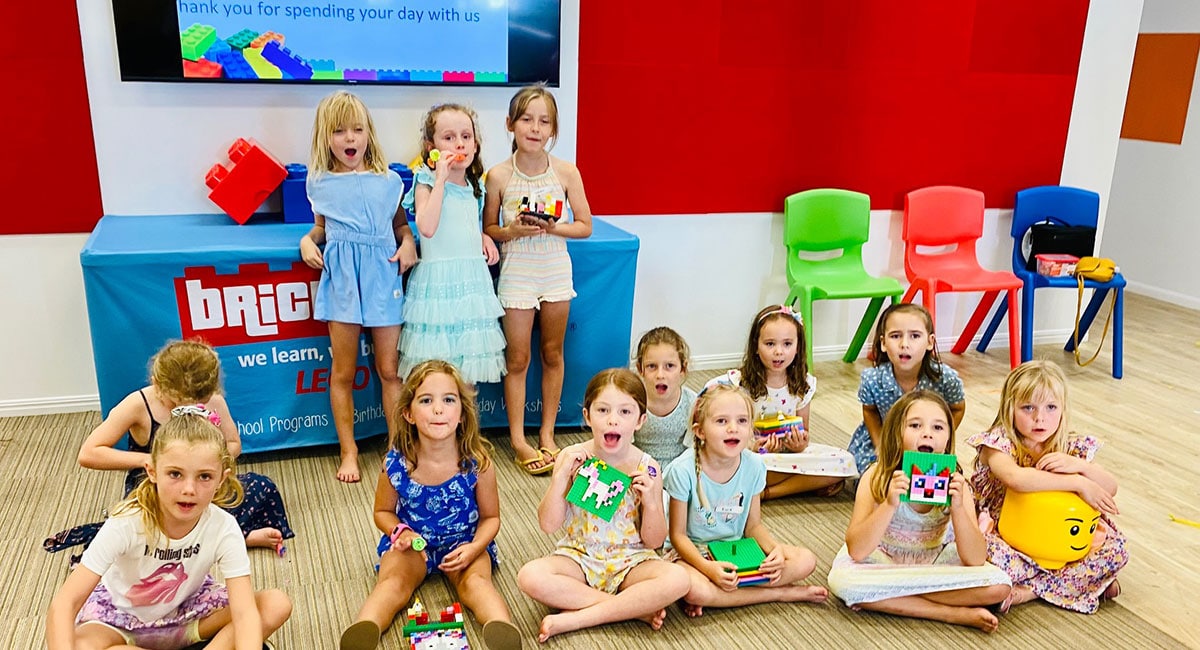 Doing something they both love, in an air-conditioned space, with their friends, without any risk of upset or meltdowns, all in your own private space, without parents needing to do a thing … It was certainly a win for us.
As an added bonus, now the kids know and love the centre they can't wait to go back for school holiday camp! #SchoolHolidaysSorted
---
Written by
Helen Rush
Owner and publisher of Kids on the Coast/Kids in the City, Helen spends her days juggling life as a business owner and mum two her gorgeous twin girls. Fuelled by coffee and more coffee, she is at her happiest doing deals on the phone whilst simultaneously playing dress ups.