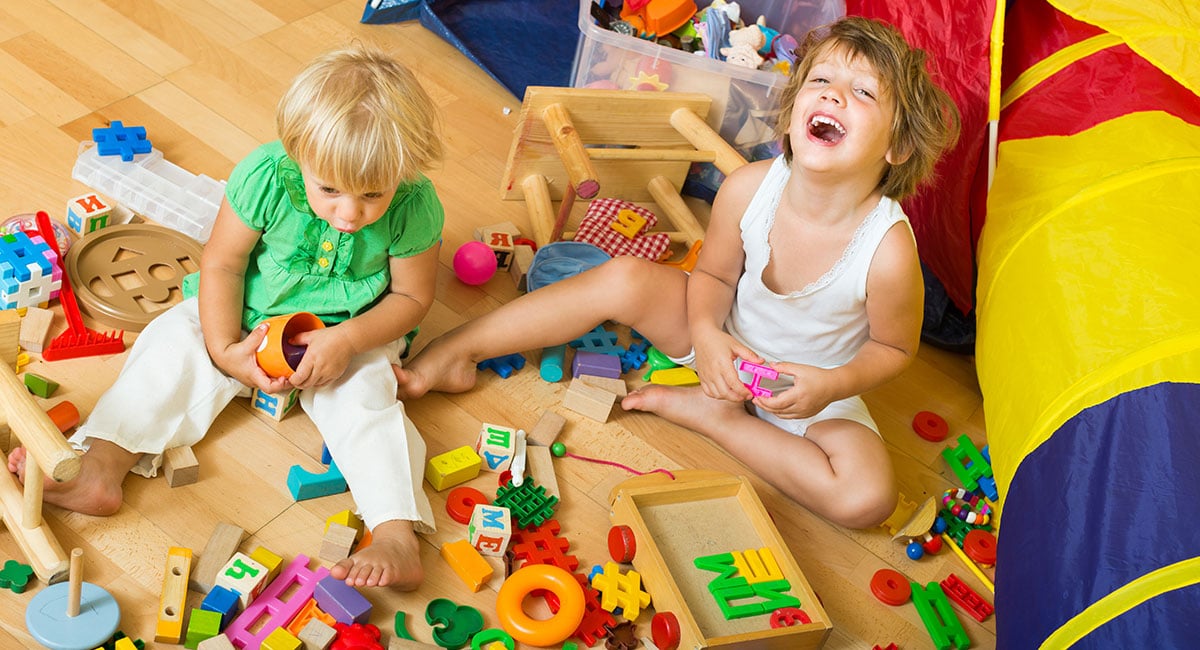 Places to Go
How kids can always play for free on the Sunshine Coast
Does it feel like your little one churns through toys faster than a kid with a packet of Cheezels? No sooner do you splash out on new toys for them to play with, they're bored and searching for the next thing. If only there were a place where kids could always play for free, right?
Next time you feel caught in this cycle, put down your wallet, step away from online shopping and, instead, take the tribe into the local library. It's here you'll find one of our favourite parenting resources — the toy library.
About the toy library
All Sunshine Coast Libraries have a toy library that stocks toys to suit six months to 12 years. There's something to please everyone, it's a place brimming with toys which kids can play with for free … Always … It's the most perfect way to reduce, reuse and recycle!
The toy library focuses on toys for imaginary play and those that develop STEAM skills (Science, Technology, Engineering, Arts, Maths) in a fun and engaging way. The range includes LEGO Duplo, magnetic tiles, jigsaw puzzles, action figures, vehicles and more.
Sunshine Coast Libraries' toy library also stocks a large range of board games including a variety of Monopoly editions. There are adult and junior versions of games such as Scrabble and Pictionary, too. You can also borrow from a fabulous collection of First Nations toys at the toy library, to help little ones discover and learn about indigenous culture.
Your regular library card is used for the toy library, and you can borrow two toys per library card. It's a great idea for every child to have their own library card. With their own card, they can always see their own record of which toys and books they've borrowed, plus it gives them a wonderful sense of responsibility for the items that they do borrow.
They can play for free, and learn a few life lessons too!
There is even a new Kids Only card featuring an illustration by award winning author Phillip Bunting!
Sunshine Coast toy library opening times
Every library across the Sunshine Coast has a toy library, opening times are Monday to Friday*.
Beerwah: 10am–11.30am / 3pm–4.30pm
Caloundra: 10am–11.30am / 3pm–4.30pm
Coolum: 10am–11.30am / 3pm–4.30pm
Kawana: 10am–11.30am / 3pm–4.30pm
Maleny: 10am–11.30am / 3pm–4.30pm
Maroochydore: 10am–11.30am / 3pm–4.30pm
Nambour: 10am–11.30am / 3pm–4.30pm
*Check with your local library for any current restrictions on opening times.
Board Game Hacks
Monopoly: Buy the orange squares first.
You are more likely to win at Monopoly if you buy up the orange squares first. This is because people land on these the most after they come out of jail. Next best are the red squares. The browns are the worst (but everyone knows that!)
Scrabble: If you get stuck, go for two letter words.
There are actually lots of super-easy two letter words you can use. Like ew, at, me, or and so on.
Connect 4: Put your first counter in the middle.
If you put your first counter at the edge you are much more likely to lose. The question is — does this make the game more or less fun?
---
You may also like…
Early literacy games – anytime and anywhere
Sensory play and its importance in early learning