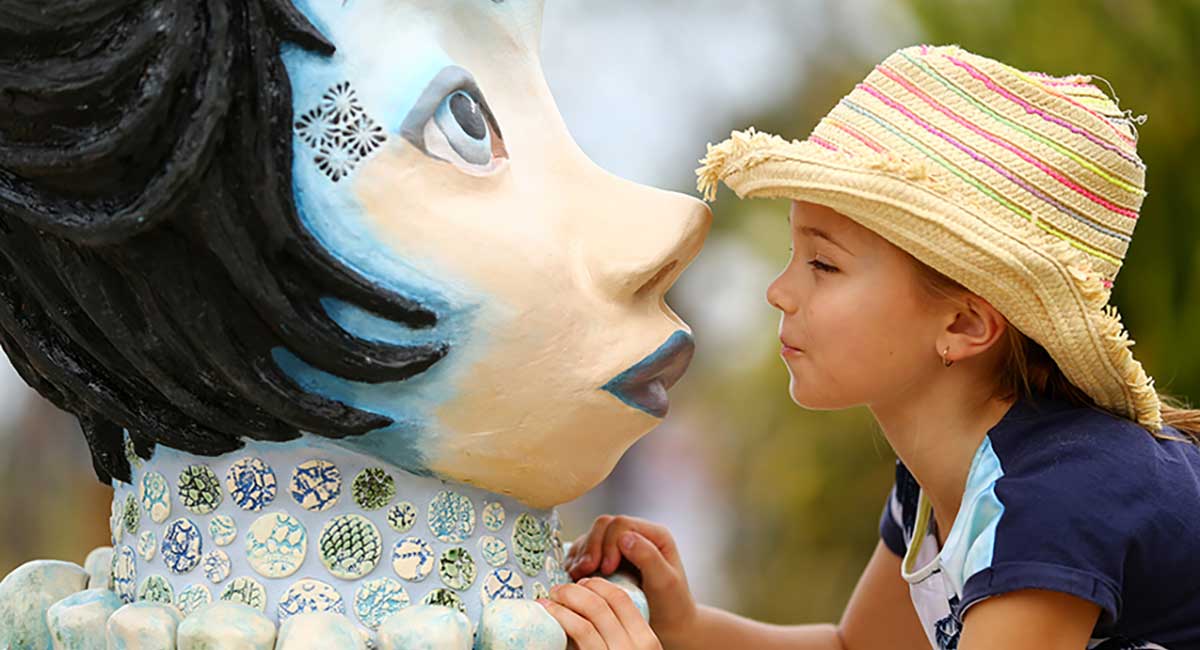 Craft & Games
Swell Sculpture Festival 2021 - Art activities for kids
Creatives on the Gold Coast, and around the country, are preparing their artworks for Queensland's biggest outdoor art show – SWELL Sculpture Festival – taking place on Currumbin Beach 10-19 September. The outdoor sculpture exhibition sees more than 65 large scale contemporary sculptures transform the beautiful 1km stretch of beach into an outdoor art gallery. And with the addition of the SWELL Kids Element, it is set to be one of the Coast's best art activities for kids.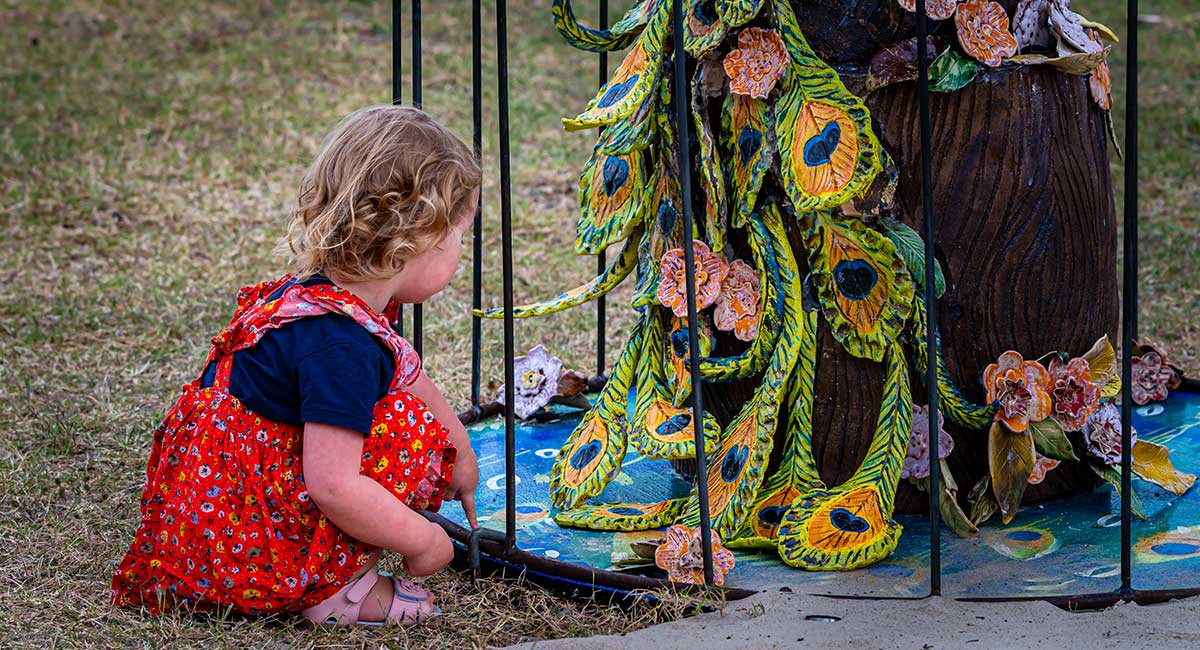 Image: Caged Birds, Monte Lupo, Swell Sculpture Festival
SWELL Sculpture Festival Artist Director and Curator, Natasha Edwards, says the executive team have made changes in the planning, and this year the event is shaping up to be better than ever.
"We are thrilled to be connecting people, art and place, presenting a COVID safe SWELL Sculpture Festival for visitors to enjoy," says Ms Edwards.
"It has been a roller coaster ride this year and the whole world has felt the stress of the pandemic. We've come to realise in times like these getting outdoors, creating – and enjoying – art is more important than ever."
"Each sculpture tells its story, and collectively these stories emanate the essence of SWELL."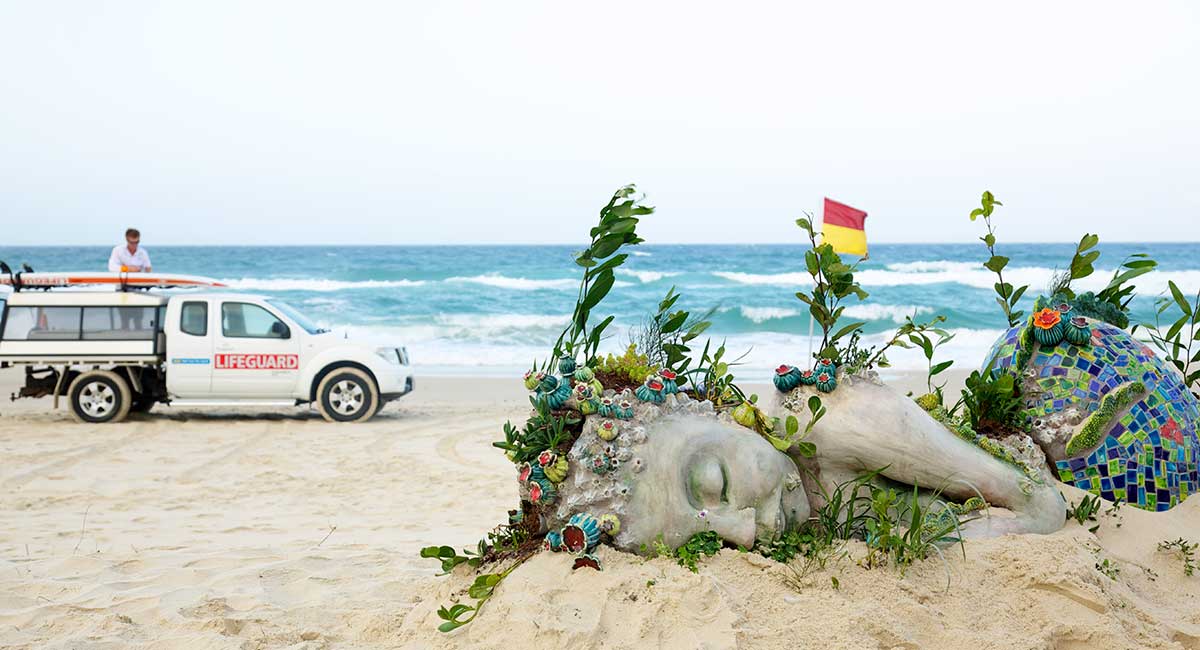 Image: Monte Lupo Mermaid at Swell Sculpture Festival; credit Lexi Smith
Some of the SWELL Sculpture Festival 2021 highlights include:
Kids Element
New this year the SWELL Kids Elements features Monte Lupo Wonderland and First Nations Storytelling as well as children's workshops and adult's masterclasses led by greatly renowned sculptors. This is a great opportunity for little ones to enjoy hands-on kids art activities, experience sculpture up close, and immerse them in art for kids.
SWELL Fringe Festival
Richer and more diverse than ever, SWELL Fringe Festival is the home of cultural programming. This will include the SWELL Smalls Gallery and a rich program of live events, visual arts and literacy masterclasses, live music, and creative culinary adventures.
Pop-up exhibitions
Extending the footprint of the event by connecting the points of the sculptural compass at northern, southern and western areas of the Gold Coast, this year the event will showcase four pop-up exhibitions across the City of Gold Coast including:
westerlySWELL: The area at Mudgeeraba & Lower Beechmont is all about WORDPLAY, showcasing two literary-inspired installations created by Australian/ Colombian artist Emma Anna. September 1-19.
northerlySWELL: northerlySWELL will see a 'Homer Homer', a 5m tall inflatable head combining Homer Simpson and a bust of the ancient Greek author and poet, Homer. September 1-19. Located at Helensvale Cultural Precinct and Library.
easterlySWELL: easterlySWELL will feature Atelier Sisu, an internationally renowned dynamic duo who produces artworks of impressive scale and intrigue. Interactive large-scale installations are their specialty having exhibited in Vivid, Sydney, Curiosity in Brisbane and more. The mesmerising installation involves a series of spheres lit up from within, with the iridescent bubbles changing colour. September 10-19. Located at Chevron Island Park.
For more information on artists, getting there and what's on, visit www.swellsculpture.com.au
SWELL Sculpture Festival is a not-for-profit arts organisation supported by the Queensland Government through Arts Queensland and Tourism and Events Queensland. SWELL is proudly supported by City of Gold Coast.
---
You may also like…
11 fun playgrounds on the Gold Coast
Gold Coast bike rides for families
The boutique new Gold Coast primary school that we ALL want to go to!