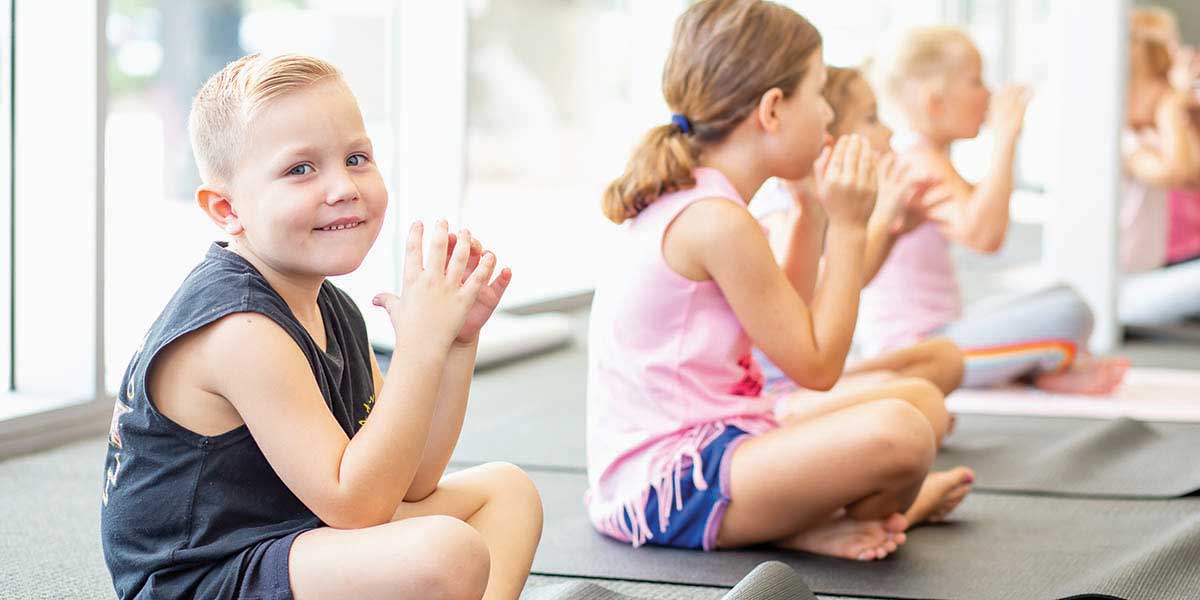 Activities
School holiday haven coming to Noosa!
School holiday chaos is set to be a thing of the past this Easter, with a range of local wellbeing specialists banding together to create a mindfulness sanctuary for parents and children at Noosa Civic shopping centre.
HAVEN Mindful and Creative Space will operate from 1 to 28 April, offering a creative outlet where participants can relax and rejuvenate.
Noosa Civic Marketing Manager Aimee Agnew said following the success of the program in 2018, she was thrilled to welcome back a talented range of presenters this year, while also introducing a few new faces to the line-up.
"We're looking forward to rolling out a well-rounded program that appeals to a range of parents and takes the stress out of the school holiday."
Aimee said a number of workshops had also been created solely for children, with the HAVEN Mindful and Creative Space featuring free kids' yoga sessions.
In addition to offering some much-needed relaxation time and tips for general wellbeing, the HAVEN initiative will also support a local not-for-profit organisation.
"Aside from the free yoga classes, each workshop costs just $10, with all these funds donated to the Waves of Wellness (WOW) Foundation," said Aimee.
"This organisation is a mental health surf therapy charity committed to changing lives by delivering innovative programs for people experiencing mental health challenges."
"At Noosa Civic we firmly support WOW's vision of a world where invisible mental health issues are treated like any other physical injury, and where anyone dealing with mental illness feels supported."
WOW offers surf therapy, education and corporate programs to encourage social inclusion, connection to nature and engagement in meaningful activities.
Highlights
Botanical Watercolour from Cass Deller
Tween workshops with Shine from Within
Kids Yoga
Macramé Workshops with Jodie Townsend
Bliss Ball workshops with Emily Holmes
Gut Health for the whole family workshops with Georgia Nike
Instagram workshops with Jaharn Quinn from Mister Weekender
Botanical Kids Easter Workshops with Sarah Tuckey from The Botanical Collective
Sewing a Slip Dress workshop with Madeline Rawlings from The Essentials Club
Photography Workshop with Rebecca Colefax
Pottery with Bree-anne Jeffrey from The Syndicate Creative
Full calendar at: noosacivic.com.au
About Waves of Wellness Foundation
WOW is a for-purpose mental health charity committed to changing lives through innovative mental health programs, for people at risk of, or currently experiencing mental health issues in the community. For more information visit foundationwow.org
---
You may also like…
Simple ways to make Easter special for kids during isolation
Easy Easter Raspberry Nests to make with the kids
The program teaching kids mindfulness – for life
Written by
kidsonthecoast