The volume of laundry that little people generate can be overwhelming. But never fear, there are some pretty amazing laundry gadgets out there to help you win the washing war. Though they might not seem exciting, you'll soon wonder how you ever survived without them!

Shirt folder
How many t-shirts can a Queensland family go through? It feels like thousands, right?
From school sports shirts to weekend beach tees, the t-shirt is a kid staple. This clever laundry gadget perfectly folds t-shirts, shirts, shorts and pants in seconds flat. They even come in different sizes, so you can get the kids folding too!
It's strangely satisfying to use, and you will happily tackle that huge basket of unfolded laundry that exists in the corner of most family homes.
Sock clips
Anyone know where all the single socks go? No freakin' idea. But odd socks are every family's nemesis. These clever clips solve that battle in one easy step, as well as saving you a bundle of time. Clip pairs of socks together before they go in the washer, they stay together in the washer, have a hanger for hanging out to dry (or in the dryer), AND then straight into the drawer. No extra pegging, sorting or matching. They even come in different colours so you can colour code each person. Simple, yet so so brilliant.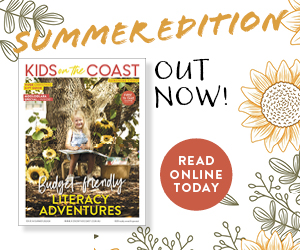 Steam&Go Plus Handheld Garment Steamer
Most busy parents will do ANYTHING to avoid pulling the ironing board. (We've all used hair irons occasionally to avoid the kerfuffle of the ironing board, right?!).
This nifty Steam&Go Plus Handheld Garment Steamer from Philips dewrinkles and refreshes clothes in seconds. The heated plate is safe for all fabrics, and it works both horizontally and vertically, making it perfect for items that are tricky to iron.
Steam also removes bacteria and odours, so it's great for those school shirts and sunscreen collars. It even works for the desperate reuse of yesterday's school uniform when you've forgotten to run that mid-week load.
An invaluable addition to any family laundry, you'll never reach for the hair irons again.
Collapsible Laundry Basket
Sometimes the simplest designs are the best. And this Collapsible Laundry Basket is no exception. Collapsing flat when not in use, it's the perfect laundry gadget for small spaces.
Dryer Balls
Though we are lucky enough to have plenty of sunshine for line-drying clothes, there is always a time when you need your tumble dryer. These dryer balls help to separate wet clothes and help them to dry faster. And they are super-cute too!
Irobot Roomba i7 Robot Vacuum
OK, so it's not technically a laundry gadget – but it's such a time-saver when it comes to cleaning that we can't help but include. The iRobot Roomba i7+ Robotic Vacuum has multi-surface brushes to clean different floor surfaces. It also learns and maps each room, letting you control which rooms are cleaned and when. If that's not enough, you can control your robot from your smart phone.
Pair it with the Robot Sweep & Mop and you won't think about a floor for weeks!
Dirt Laundry Detergent
Do away with big messy bottles or boxes. This Australian-made eco laundry detergent is easy to use, saves space and is waaaay better for the planet (and the bottle looks sweet on the laundry bench too!). Just four pumps into the machine and you are done. No more scooping powder or pouring out liquid. With powerful ingredients, way less packaging and much easier to use, it's a win-win!
Still want more? Here are our favourite laundry hacks to help you win at laundry life:
Add a clean tennis ball to the tumble dryer and it will help dry clothes faster as well as making bedding and towels fluffier.
Run an empty load through your washing machine with baking soda and vinegar to instantly refresh the washer.
To refresh whites, slice a few lemons and pop them in a pot of water. Bring it to the boil turn off the heat and add this mixture to your bucket of whites. Soak for an hour then wash as usual.
Got a pesky ink stain? Spray it with hairspray, leave for 10 minutes then wash as usual. The alcohol in the hairspray acts as a solvent. Hand sanitiser works too.
To protect colours from fading, add salt to the load. The chloride can keep colours vibrant.
To get rid of grease stains, rub a stick of chalk into the stain, let it sit for a few minutes, then brush off and wash as normal. Baby powder works too!
Accidentally shrunk a wool item? Soak it in a bucket of lukewarm water for 10 minutes with a capful of baby shampoo or conditioner. Then remove the item, squeeze out the water, lay the clothing on a towel and roll it up to remove more water. Then lay it flat and gently stretch it back to size and leave it flat to dry!