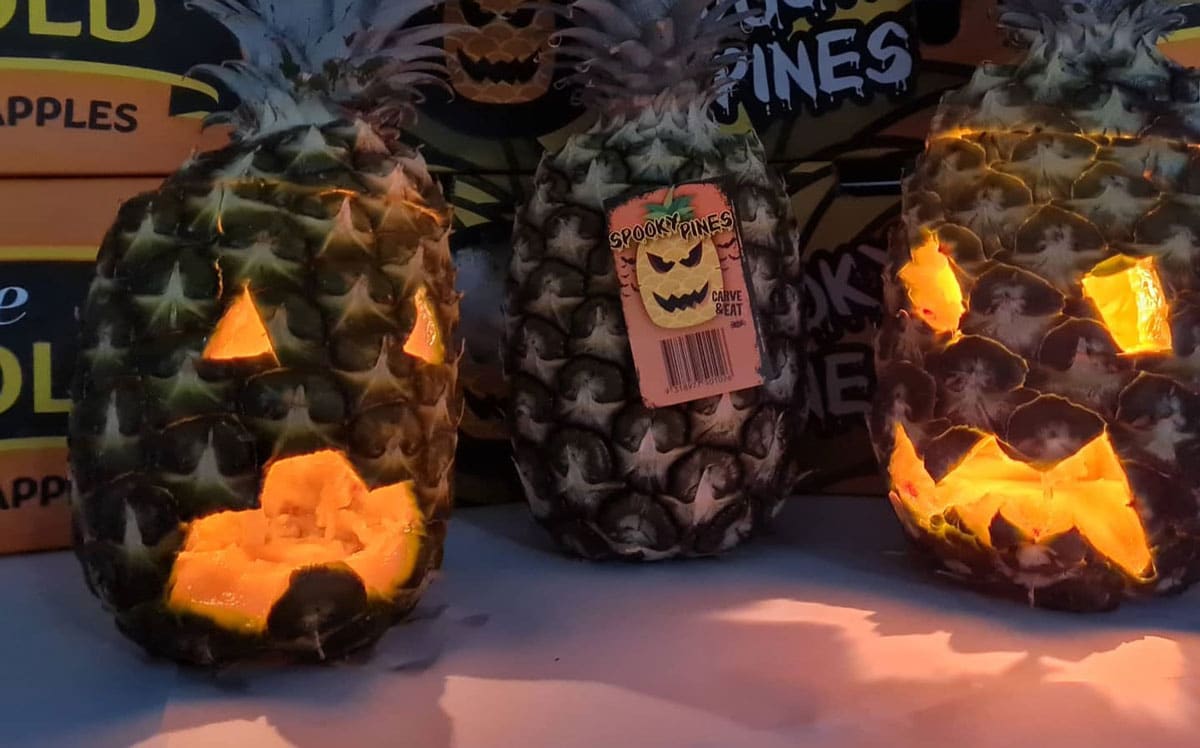 Craft & Games
Ditch the pumpkin this Halloween, here's how to carve a Spooky Pine!
Pure Gold Pineapples are challenging Aussies to drop the American custom of carving pumpkins and support the local pineapple industry instead.
Like many Australians, our Queensland pineapple growers have had it tough this year with extended lockdowns and COVID-19 having a direct impact on their business.
To help support the industry Pure Gold are asking families to swap the pumpkins for pineapples this Halloween and embrace a fun new Aussie tradition. To get people behind the cause, Pure Gold Pineapples have released limited edition Spooky Pines that are available on major supermarket shelves across Australia throughout October.
Best of all, unlike pumpkins, carving pineapples doesn't leave any waste, simply use the flesh of the pine in your favourite recipe or enjoy it fresh.
Said Anthony Dobson, General Manager, Tropical Pines, "This is our fourth year of Spooky Pines and we're thrilled that Aussies have embraced this new tradition that supports local farmers. We can't wait to see what spooky creations people come up with this Halloween."
Spooky pines also offer a great COVID-19-safe Halloween decoration that can be placed outside and enjoyed from a safe distance. Remember to stay safe this Halloween and check your local government area's website for tips on celebrating with coronavirus safety in mind.
For ideas on how to use the flesh of your tasty sweet pineapple, visit the Pure Gold Pineapples website
And the farmers would love to see your kids' creations!
Share any pineapple lanterns to their Facebook and Instagram pages.
#spookypines
Happy carving and happy Halloween!
---
You may also like…
Healthy Halloween recipes for kids
10 freaky facts about Halloween
Written by
Angela Sutherland
After spending many years hustling stories on busy editorial desks around the world, Angela is now mum of two little ones and owner/editor at Kids on the Coast / Kids in the City. She is an atrocious cook and loves cutting shapes to 90s dance music.