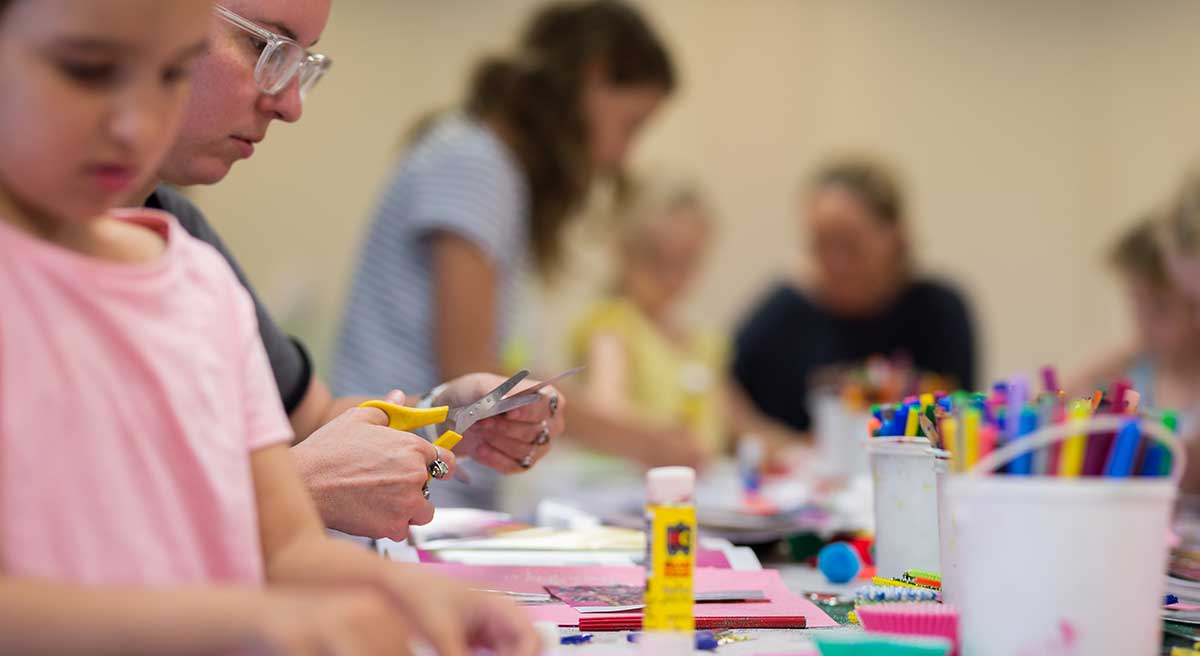 Craft & Games
Interactive children's space planned for new HOTA Gallery!
Gold Coast Cultural Precinct HOTA, Home of the Arts has today announced its inaugural exhibition program that will be presented in the new $60.5 million HOTA Gallery, opening to the public on 10 April 2021. Spanning six levels, HOTA Gallery is the largest public gallery outside a capital city in Australia and will present a dynamic program of world premiere international exhibitions, Australian exclusives and new commissions, celebrating artists from across Australia and the world.
The inaugural exhibition in the new dedicated Children's Gallery is World Upside Down (10 April – 10 October 2021). Working with Queensland artists Lowana Skye-Davies and Alinta Krauth, the Children's Gallery will be an immersive space filled with interactive art and hands-on making activities, inspired by the themes found in the first two major exhibitions in the main gallery, Solid Gold and Lyrical Landscapes.
Solid Gold: Artists from Paradise (10 April – 20 June 2021) presented across the Gallery and the HOTA parklands, will feature major new commissions and art work by emerging and established Australian artists with a connection to the region, including Hiromi Tango, Michael Candy, Abbey McCulloch,Samuel Leighton-Dore and Libby Harward. Celebrating the diversity and richness of the Gold Coast, the exhibition will feature sculpture, painting, video, photography and installations, both indoors and out.
Lyrical Landscapes: The Art of William Robinson (24 July – 03 October 2021) will see Robinson's entire Creation Series, produced over 16 years, presented together for the first time. Coinciding with his 85th year, the exhibition curated by Dame Quentin Bryce AD CVO will feature the award-winning artist's monumental multi-panelled paintings alongside intimate studies and prints.
Designed by award-winning Melbourne-based architects ARM, HOTA Gallery will be the centrepiece of Australia's most dynamic new arts precinct, HOTA, Home of the Arts, sitting on the banks of the Nerang River on the Gold Coast in Queensland, situated within almost 17ha of landscaped parklands, adjoining an outdoor stage and concert lawn.
Information on the 2021 exhibition program can be found at www.hota.com.au, with further details and programming to be announced in 2021. 
Written by
kidsonthecoast