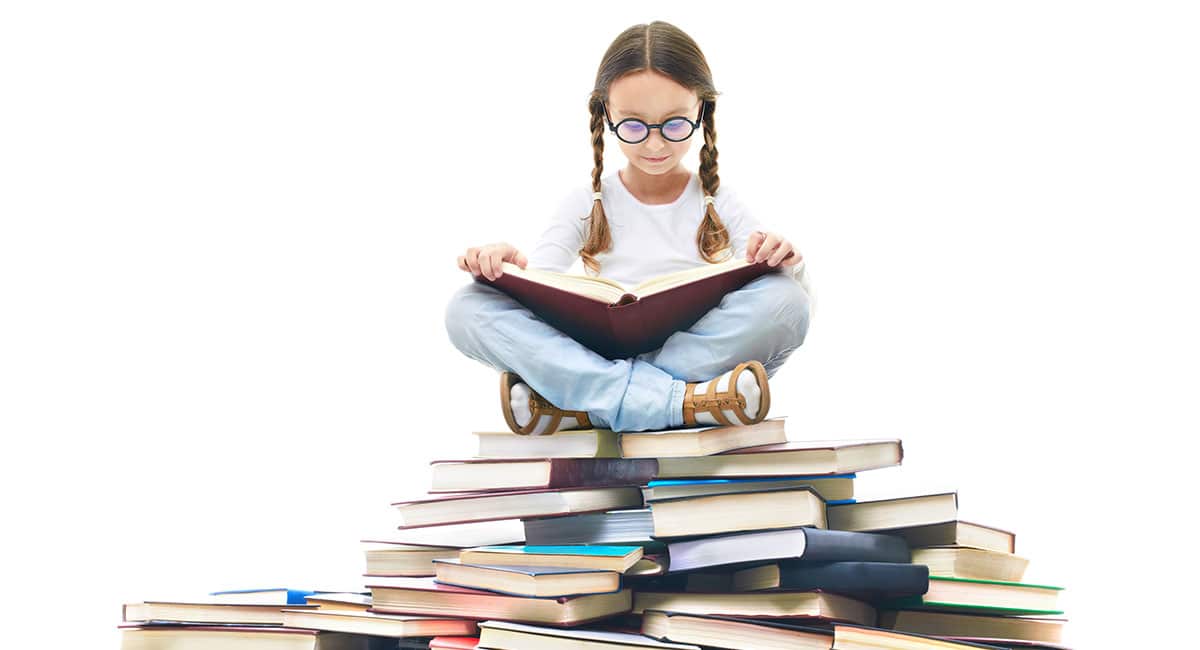 Home & Health
6 of the BEST books for kids this summer
Looking for a good book to share with your little one? Here's 6 of the best books for kids released this summer. 
The Very Super Bear
By Nick Bland
RRP: $17.99
There's a monster in the jungle and it's gobbling up the trees! It sounds like a job for The Very Super Bear! Can The Very Super Bear and his sidekick, Bruce the Goose, save the Jingle Jangle Jungle from the cranky, yellow monster? Find out in the exciting new adventure in this much-loved, bestselling series by Nick Bland. A fun rhyming story with captivating illustrations that is perfect for reading aloud.
Ada Lovelace Cracks the Code
RRP: $9.99
The team behind Good Night Stories for Rebel Girls returns with this inspiring story that tells the story of British technology and computer science pioneer, Ada Lovelace. Ada jump-started the digital age nearly 200 years ago when she wrote what would become the world's first programming language. It's a story that encourages entrepreneurial spirit in young minds, whilst instilling lessons about hard work, creativity and determination.
Liarbird
By Laura Bunting & Philip Bunting
RRP: $17.99
Liarbirds learn to lie from the day they hatch. They are the best in the bush at fibbing, faking, fabricating and fake-news creating. Until one lyrebird decides to go straight and discovers that sometimes even the truth hurts. From the fabulous husband/wife team behind Koalas Eat Gum Leaves, Kookaburras Love to Laugh and How Did I Get Here?, Liarbird is a hilarious tale about honesty and always telling the truth.
Funny Bones
RRP $24.99
With over 100 funny stories, hilarious poems and side-splitting drawings from some of Australia's favourite and funniest people, including Andy Griffiths, Lawrence Leung, and Matt Cosgrove, Funny Bones is a super-huge collection of silly stories, hilarious one-liners, rib-tickling jokes, wise-cracking cartoons and much, much more. It might have you laughing out loud, but it's all for a serious cause – all royalties go to the international aid charity, War Child Australia. For ages 8-12.
Just Right for Christmas
RRP: $12.99
One snowy Christmas Eve, the king buys some soft red cloth to make a cloak for the princess. Little does he know that the leftover cloth will be used to make presents for many more of the kingdom's inhabitants, right down to the last teeny bit of cloth made into a scarf, which is just right for the smallest mouse. Rhythmical and vibrant, with a Christmas message that giving is as fun as receiving, this board book is perfect for ages 1+.
Eddie Woo's Magical Maths
RRP $19.99
Australia's favourite maths teacher and YouTube sensation is back with an exciting new activity book to captivate young minds! Find your way through a spiral maze, make a snowflake, doodle in 3D, communicate in code, play a game of boxes, spot the odd one out, keep a cloud diary, and impress family and friends with a mathematical card trick. Hours of fun for the school holidays and the perfect Christmas gift!
---
RELATED:
Why reading out loud to kids is the BEST!
The benefits of
 shared reading
14 great books for kids to curl with up this winter
---
Written by
kidsonthecoast