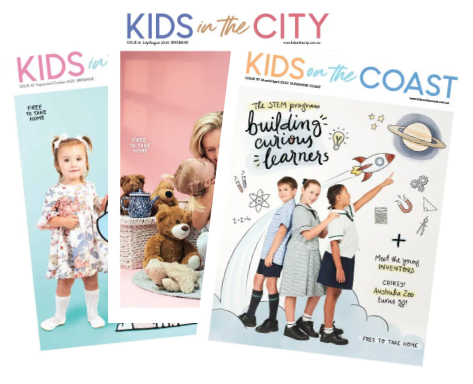 Education
Blossoming Bush Kindy in Brisbane
Due to popular demand, the Bush Kindy program at NCC Kallangur Brisbane has expanded It now runs twice a week at the innovative centre. Offered to children within the Kindergarten program, children go off-site to the local park where they have access to bush land, water ways and flora and fauna they may not see in their own backyard.
Centre Director, Cassie Dinte explained, "Children get to climb trees, explore a world of nature and learning, use their senses to investigate, learn boundaries and rules, but also be children and be free to learn in nature."
Being in a high-density housing area where children are seeing less of the outdoors, the program is a welcome addition for local families.
"It's not something that many children have access to at home. There isn't anything else like it in the area. So families are really on board with the concept."
As well as the Bush Kindy program, NCC Kallangur also offers Bush Playtime to the younger children at the centre.
"Children from six weeks to four years old can take part in our Bush Playtime," said Cassie. "Held in our community garden, children can be in nature and learn to use their imagination for play. These experiences build on the senses and allow them to explore the natural world around us."
The Bush Kindy and Bush Playtime programs at NCC are at no extra cost to families. They are open to all children at the centre, however, availability is limited.
---
RELATED:
Parlez-vous Francais? Learning French at preschool
The innovative school raising kids that care about the land
Written by
kidsonthecoast