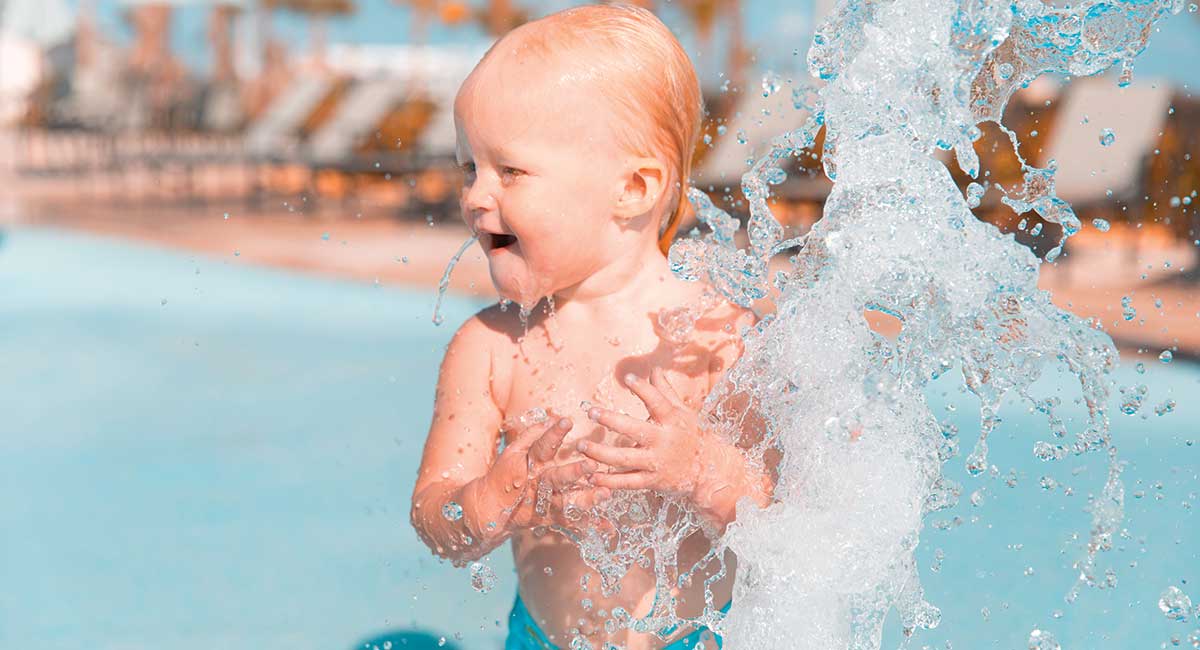 Home & Health
Fast track your toddler's swimming development
All parents want their children to be safer in and around the water. However, these potentially life-saving skills can take many years to learn. But is it possible to fast-track this process, so toddlers rapidly develop strong, independent swimming skills that could save them in potentially life-threatening aquatic situations? And is it possible to do that while still experiencing kind, caring and fun swim lessons?
Karen Baildon, founder of Superfish Swim Schools believes it is possible, but that it requires a much greater exposure to water at this formative younger age.
"Attending weekly swimming lessons is fantastic, and you may get strong swimming skills by school-age, but sometimes that's too late," Karen says. "The reality is these young children will not hold high water awareness skills if they are only attending one half-hour swimming lesson per week. Toddlers need more if we are expecting them to achieve independent drowning prevention skills."
ONE 
half-hour 
swim lesson per week equals:
• 2 hours swimming 
per month
• 13 hours swimming per 6 months (or 2 school days)
• 26 hours swimming per year (or 4.5 school days)
That's like expecting 
a child to learn to read 
and write in a week!
Positive exposure to water
The amount a baby or toddler is exposed to water is critical in a successful learn to swim progression, but for fast-tracked skill development Karen believes parents and swim teachers should also be nurturing a love of the water from a very early age.
"Swim lessons and any time in and around water should be a fun and positive experience for little ones," Karen says. "Accelerating classes doesn't mean they need to be more intense, in fact it's the opposite. Alongside teaching skills that are potentially life-saving, we focus on growing a child's love for being in the water."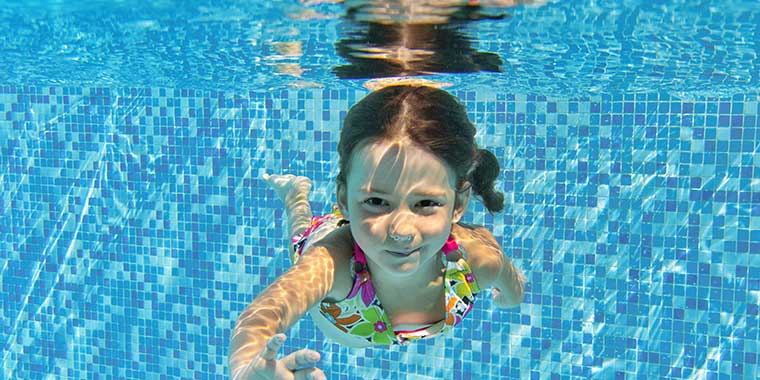 What can parents do to help their child achieve independent drowning prevention skills?
As young as possible, start 'conditioning' swimming techniques with babies in the shower or bath at home, such as floating, water over the face and lots of bath time with a parent.
Start swimming lessons with babies, 
as young as possible.
A consistent, regular two swimming lessons per week is ideal. All year, until these skills are established.
Whenever possible, do not pause or 
stop lessons – especially until toddlers hold independent skills. Consistency in lessons is key.
Do not stop swimming lessons through the winter months – toddlers lose skills 
as they do not have a developed muscle memory.
Practice swimming skills outside of lesson times. Visit your local pool or enjoy time in the backyard pool.
Don't have unreal expectations – this is a process and parents and teachers need to work together.
Set goals with what you want to achieve with your child's swimming development, and by what age. Your swimming teacher can help you with this.
Make sure your swim centre occasionally conducts 'clothed' swimming lessons.
What skill level do children need to reach, to be seen as having developed strong, independent drowning prevention skills?
Independently tread water for 30 seconds
Independent float, with face up, for 30 seconds
A combination of both these skills – tread water/float
Independent 'fall in' catching back onto 
a wall
Independent 'climb out' of pool
Independent 'eyes in' with paddling arms and strong kick, either lifting head for breath and/or rolling into a float position
Swim and roll onto back, repeating activity
"As swim teachers, we want to protect as many toddlers and preschoolers from drowning as possible. Our goal is for all children in Australia to be strong swimmers by five years old, and to see zero unnecessary drownings in children under five," Karen says.
"I believe this is possible with parents and swim teachers working together."
"Wouldn't it be terrific to see all Aussie three-year olds with independent, strong skills in the water?"
Karen Baildon is the founder and owner of Superfish Swim Schools in Brisbane and the Gold Coast. Karen has just returned from being a key-note speaker at the World Aquatic Development Conference in Sweden in 2020. She lectured to Swim Teachers and Swim Program Operators from around the globe. 
Her topic was 'Fast Tracking Toddler's Swimming Development'.
For more information on swimming, try How long should children take swimming lessons? and Why swimming is SO much more than a sport.
Written by
kidsonthecoast