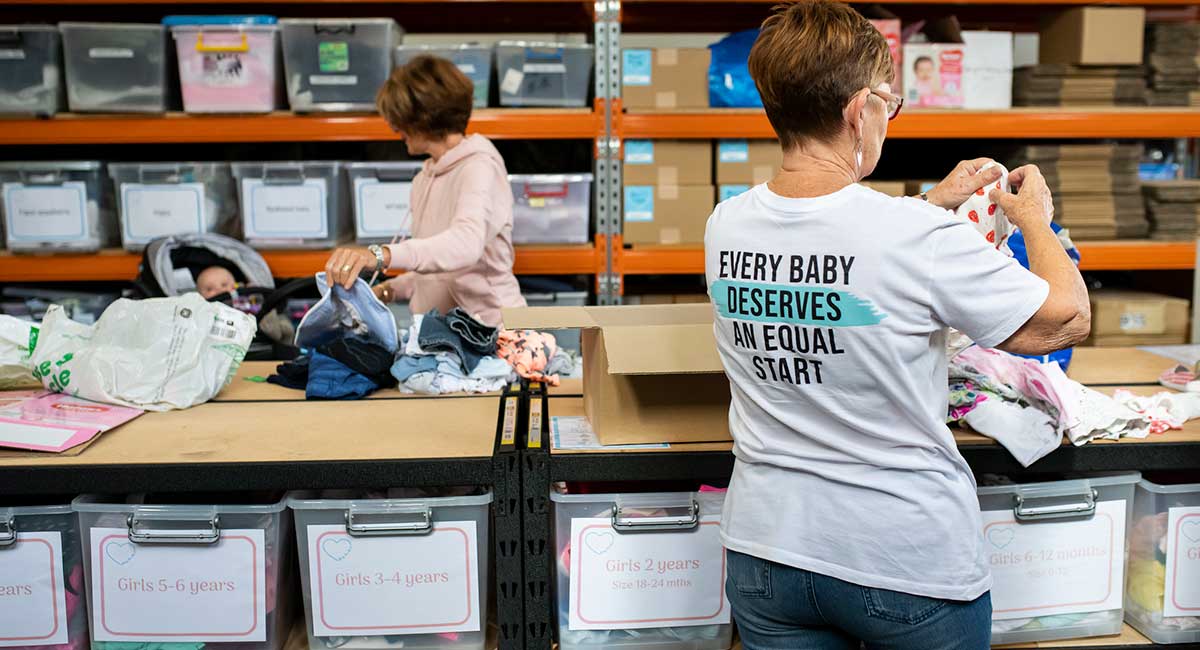 Home & Health
Gold Coast charity seeing record number of families in need
Let's face it, 2020 has been one helluva tough year for many Queensland families. And now, as the government ends its free childcare, many parents are also facing unaffordable childcare fees. Gold Coast charity Baby Give Back has been at the frontline of family's needs helping vulnerable families with 'as new' donated items, including basic necessities for raising a family such as clothing, toiletries, cots, prams and car seats.
Carly Fradgley, Founder and CEO at Baby Give Back chats with us about the busy Gold Coast charity, and the difficulties many Gold Coast families are facing this year.
Why did you start Gold Coast charity Baby Give Back?
After having my second child, I was looking for somewhere to donate all the good quality baby items that my children no longer used. Upon researching, there was nowhere in Queensland that offered this service, so Baby Give Back was born. I strongly believe that every baby deserves a safe start to life. This has become our motto at Baby Give Back.
How many families do you help each year?
Each year our charity helps more and more children and families in our community. We have supported over 1,500 children to date this year with June seeing over 354 children provided with the items they need. This year we are hoping to help 3000 children and their families in Southeast Queensland alone and we are well on track to achieve this goal. We supported a young family this year whose both parents lost their jobs on the same day due to Covid-19, we provided them with the items to help reduce the stress and anxiety about how they would provide for their children in this hard time.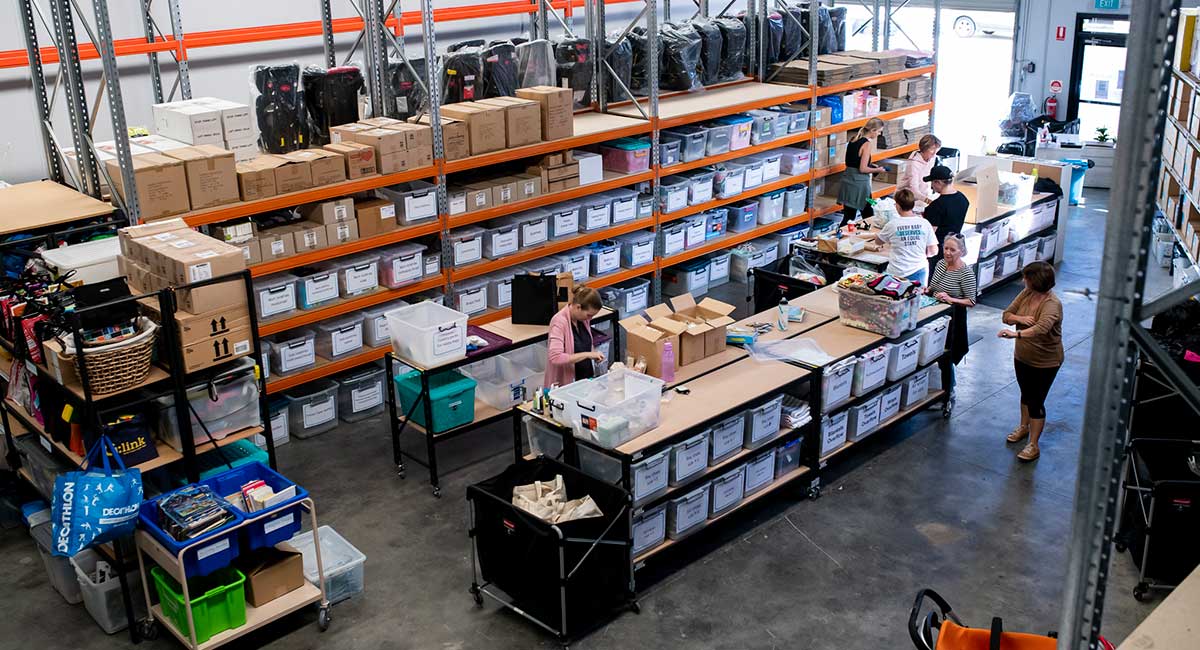 Have you found an increase in the number of Gold Coast families in need during COVID-19?
March was one of our biggest months in the number of children and families we supported. And we are seeing each month to be bigger with more families needing support due to job losses from COVID-19. We are working harder than ever to ensure we can provide the items for our fellow community members.
And has the outbreak affected your work too?
COVID-19 really hit us hard. We were forced to close our warehouse to our valuable volunteers and to receive donated items, even though the requests for our service was skyrocketing. Slowly we are starting to get back to the new normal, but we still have a long way to go. The biggest impact was having to postpone our main charity fundraising event which is our High Tea in May and raises $100,000. This has made it hard for us but it won't stop us from helping those who need us.
What items do you provide?
We provide a wide range of items for the vulnerable children and families in our community. All our items are cleaned, safety checked and packaged with love by our amazing volunteers. We package up beautiful clothing, books, toys, nappies, wipes, toiletries for both children and parents as well as craft packs for older children. We also provide main baby essentials such as a pram, car seat and bassinet or cot.
How can families receive goods?
We are partnered with over 50 social service agencies, midwives and local hospitals. This ensures that the families who need our assistance receive it as soon as they can. The partnerships we have with caseworkers and midwives allow them to request items for the families they are supporting.
How can people donate to the charity?
Everyone can help by either donating a gift at www.babygiveback.org, clearing through any baby items and donating them, or sparing a couple of hours of their week by volunteering. To find out more, head to our website – www.babygiveback.org
And you have just received a CommBank Community Grant, congratulations! How will that be spent?
We were so relieved and ecstatic when we received the CommBank Community Grant! It could not have come at a better time. The grants will be used to purchase cots to provide babies with a safe and snug sleep space for many years. Also, we will use it to purchase double prams which is such a critical item for many families we help. This will allow them to get to appointments, go for walks and create memories as families. These items are often hard to secure which means families are put on waitlists for them.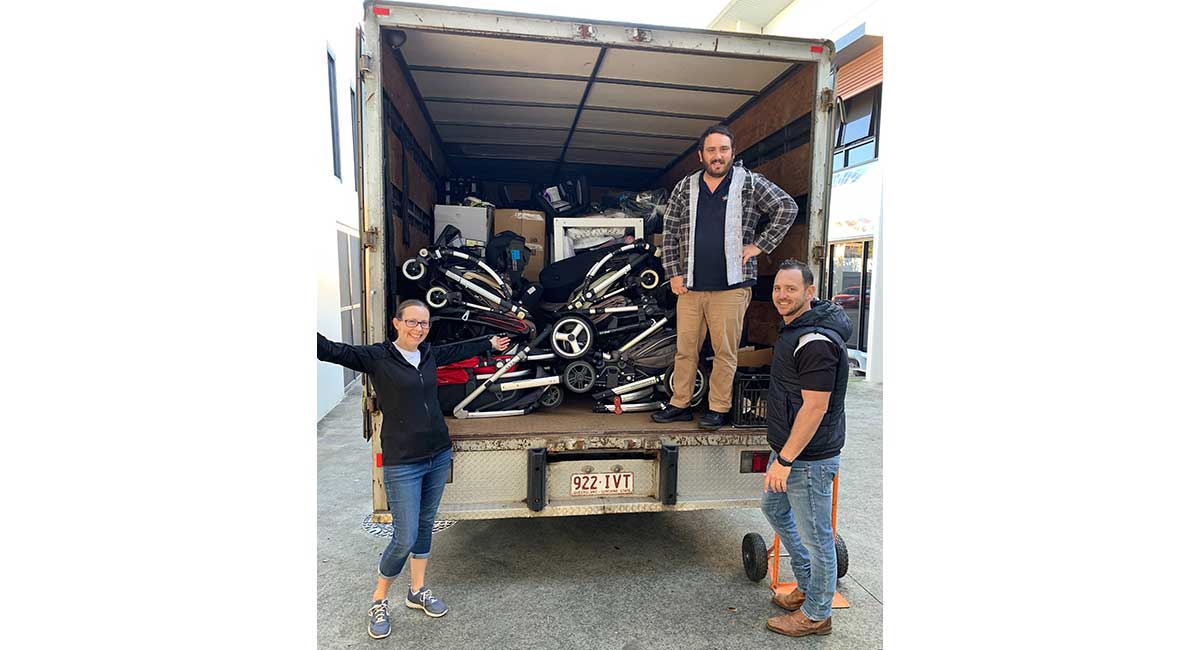 ---
You may also like…
Flinders Year 12 students shave for a cure for blood cancer
Australian-first scholarships to support DV affected kids
Movember encourages new dads to get online and connect with Dads Group
Written by
kidsonthecoast