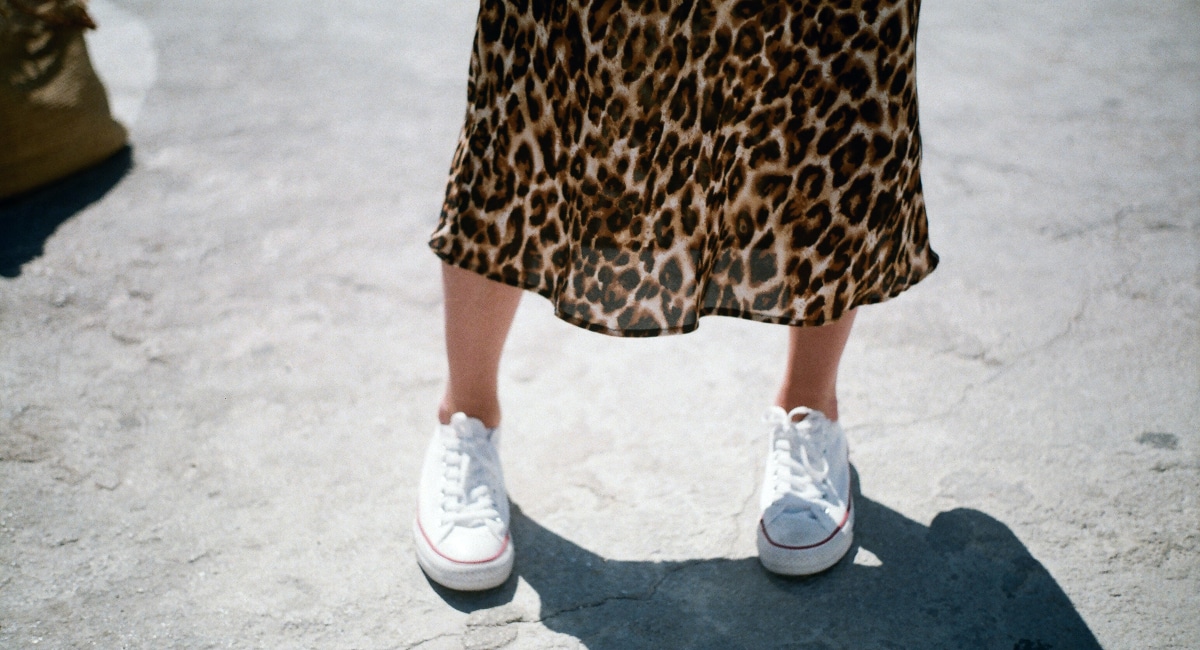 Home & Health
'Sparkling white': The budget hacks to transform filthy sneakers
Remember buying your first pair of canvas sneakers. They were snow white and super trendy; you couldn't have been more excited. But white is such a hard colour to keep … well, white.
Pretty soon those trendy treads are looking weathered and dirty.  However, one Aussie mum recently shared the budget hack she uses for restoring old canvas sneakers and making them look new again.
In a post on Facebook, the woman said she used a clothing stain remover with eucalyptus oil costing $1.25 from her local supermarket. Then, with a car detailing brush she set about making her sneakers gleaming white in 30 minutes.
However, there are even cheaper (and non-toxic) ways of keeping your white sneakers white. Chances are the products are already in your home.
We've pulled together four budget hacks that will transform dirty sneakers in a flash.
Hack 1: Baking soda and detergent
Some time ago a post went viral on Twitter because the user, Sarah, shared before and after cleaning pictures of her white Converse shoes.
I am a miracle worker pic.twitter.com/BeivqBtdrv

— cat mom (@darlingh0ney) October 15, 2017
She also shared the instructions on how she got the job done and it honestly, couldn't be easier.
You'll need
Baking soda
Detergent
Toothbrush
How to…
Mix 1 part baking soda with 1.5 parts detergent. Scrub the mixture onto the shoes with a toothbrush. Remove the shoes' laces and inner soles and put the shoes in the washing machine on a delicate cycle. Add an old towel or two to balance the load and stop the shoes from banging against the drum.
Hack 2: Baking soda and vinegar
This budget back works on leather and canvas.
You'll need
Baking soda
White vinegar
Toothbrush
How to…
Mix 1 tablespoon of baking soda with 2 tablespoons of white vinegar and a cup of water. Use a cloth or old toothbrush to scrub your sneakers until they are clean.
Hack 3: Toothpaste
If toothpaste is good enough to keep teeth white, imagine what it can do for sneakers. This budget hack is great for leather, canvas and mesh shoes. Gasp!
Add some white gel toothpaste to an old toothbrush, run under water and then scrub the dirty area of the shoes. Wipe away the excess with a damp cloth.
Hack 4: Stain remover
If you have any oxy action stain remover in your laundry, it's going to come in handy for this budget cleaning hack. It works best on canvas shoes, but it's not the most 'time friendly'.
You'll need
Spray stain remover
Toothbrush
How to…
Spray the sneakers with the oxy action stain remover, then leave them for 30 minutes. Scrub with a toothbrush (or car detailing brush, you know). Then, spray them again with the stain remover. Soak in hot water for 1-2 hours, scrubbing frequently. Finally, remove the laces and inner sole and place them in the washing machine. Add 1 teaspoon of the stain remover and put on a warm, delicate wash.
Do you have a cleaning hack for keeping your white shoes looking new?
Written by
Calista Bruschi
When she's not moulding Play-Doh or dancing in the living room with her children, Calista Bruschi is an editor and writer. She has oodles of experience working on newspapers, magazines and websites. Calista likes to organise and be organised. She loves being a mum, Italian food, wine, sport and stationery. She hasn't sleep a full night in more than five years and is powered by coffee.