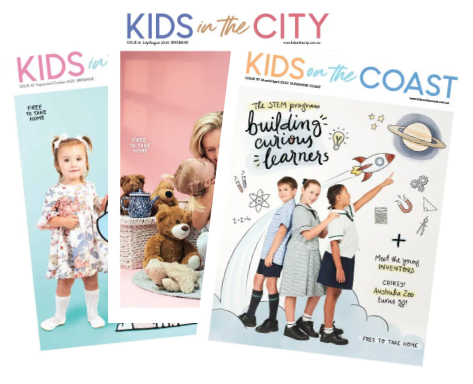 Home & Health
Teaching ALL kids about food allergies
26 May – 1 June is Food Allergy Week, and it is a timely reminder that we need to teach ALL children about food allergies, whether they have an allergy or not. 
Schools and day care centres are nut and egg free. However, without realising it, a parent may accidentally include foods in their child's lunch box – something that could be highly dangerous to children with allergies.
Parents can teach their children about food allergies by:
talking them through the different types of foods other kids are allergic to.
explaining the reactions these foods may cause.
teaching them what to do and who to tell if one of their friends has an allergic reaction to a food.
reminding their child not to share their food at school.
reminding their child to wash their hands after every meal.
teaching their child to be inclusive and not to isolate someone for being different.
For parents, it is a good idea to ask a parent of a child with allergies as many questions as they can to get a better understanding of food allergies.
Australia has one of the highest rates of food allergies in the developed world and the incidence is increasing at an alarming rate.
One in 10 babies born in Australia today will develop a potentially life-threatening food allergy.
Allergy & Anaphylaxis Australia estimates that there are more than 650,000 Australians with diagnosed food allergy – which doesn't account for the many who are undiagnosed.
There has been a rapid increase of food allergy over the last 10–15 years. Anaphylactic reactions now account for 1 in every 500 hospital admissions for children aged 5-14.
Allergy & Anaphylaxis Australia (A&AA) is calling on Australians to join together for one week in May (13-19 May) to Be Aware. Show You Care. The week aims to help raise community understanding of food allergy and much-needed funding.
Be aware
"Allergic reactions to food can rapidly become life threatening, so education on daily management, prevention of a reaction and emergency treatment is crucial," said A&AA CEO Maria.
"It is essential for Australians to know the signs and symptoms of when a food allergy occurs. Food Allergy Week is about helping keep people with food allergy safe by making Australians allergy aware."
Show you care
1. Donate at foodallergyaware.com.au or hold a fundraiser to help raise much needed funds for food allergy research and education.
2. Educate yourself and others by sharing Food Allergy Week content with friends, family and through social media channels by using the hashtag #allergyaware
For further information, please visit www.foodallergyaware.com.au.
For more tips on nutrition and allergies, check out A simple look at introducing solids to your baby and Healthy snacks for kids. 
Written by
kidsonthecoast