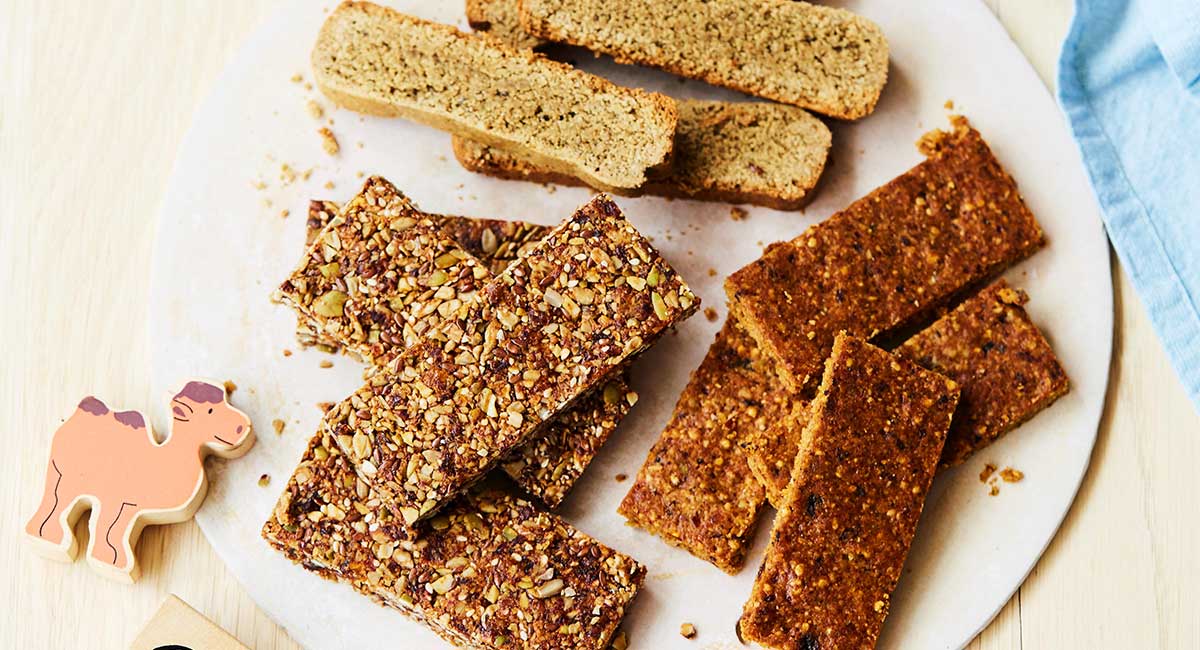 Home & Health
Healthy snacks for kids
Kids love to snack! If you have a frequent nibbler who is always full come dinnertime, these healthy snacks for kids are the ideal solution.
Chock-full of goodness, you know that they are getting the nutrients they need in bite-sized portions. Perfect for lunches or on-the-go goodies (and freezable too!), snack time just got a whole lot easier!
Healthy snacks for kids
Lunchbox-friendly muesli bars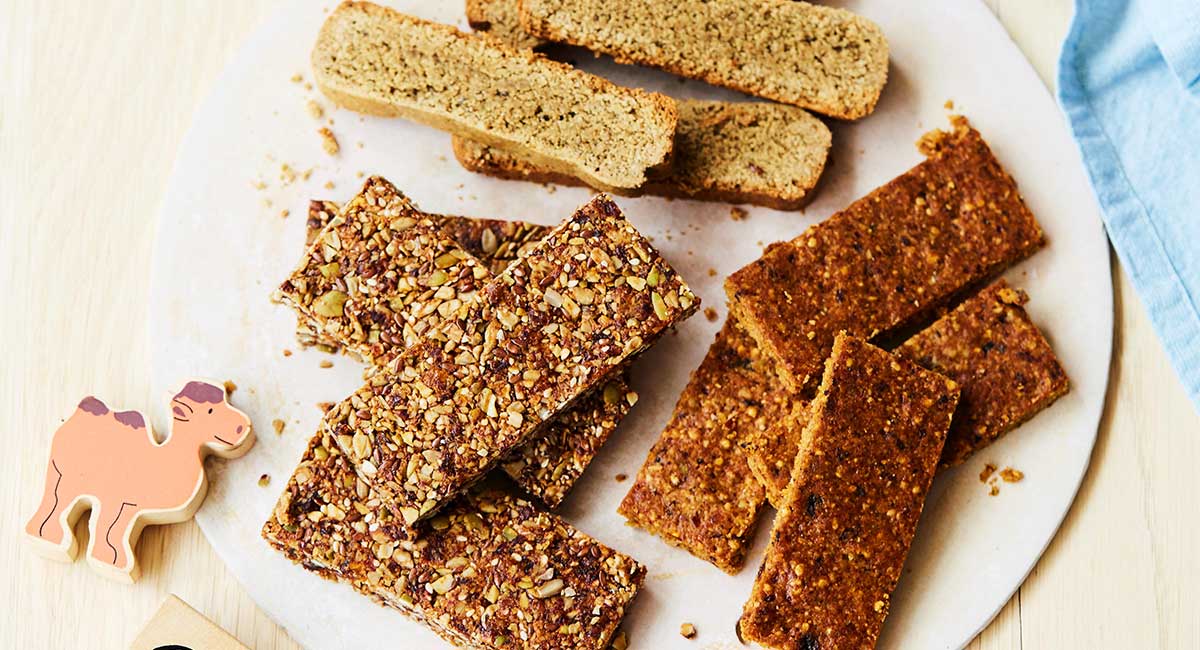 Healthy homemade muesli bars make for an excellent in-between snack and are lower in sugar than most store-bought versions. Plus, they contain no nasties.
10 mins prep; 20-25 mins cook
Makes 10 bars
Ingredients
2 cups (240g) rolled oats
2 tbsp chia seeds
¼ cup (40g) pumpkin seeds
½ cup (10g) puffed quinoa
⅓ cup (35g) oat meal
pinch sea salt
½ tsp baking soda
1 tsp vanilla extract
¼ cup (60ml) coconut oil, melted
⅓ cup (80ml) maple syrup
Instructions
Directions
Preheat oven to 160°C and line a 20 x 30cm baking dish with baking paper.
Place oats and seeds in a food processor and process until a fine consistency is achieved. Add remaining ingredients and process until it forms a gooey mixture.
Place mixture into the prepared baking dish and press down firmly and evenly over the base of the dish.
Bake for approximately 20-25 mins or until golden brown. The mixture will harden as it cools. Cut into slices and serve.
Serving and storing leftovers: Serve immediately or store in an airtight container for up to 4 days, refrigerate for up to 14 days or freeze for up to 4 months.
Zucchini Scones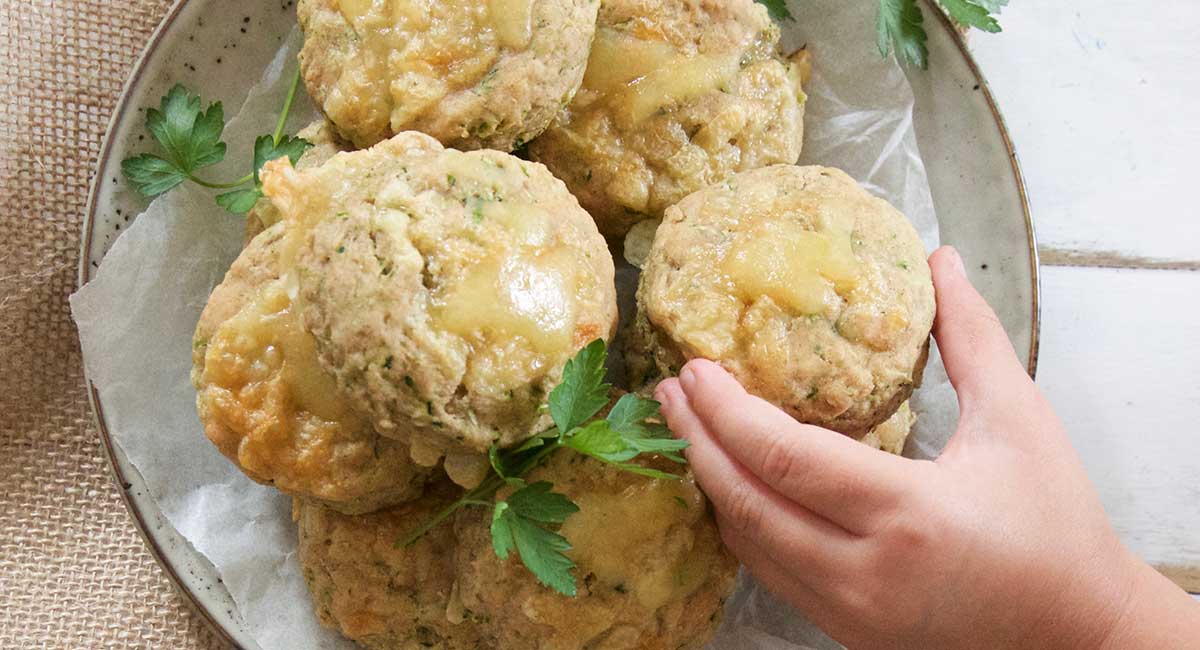 With hidden veggies and yummy cheese, these Zucchini Scones are the perfect healthy snack for kids.
20 mins prep; 30 mins cook
Makes 16 scones
Ingredients
1½ cups (210g) wholemeal spelt flour
½ tsp baking soda
½ tsp baking powder
pinch sea salt
60g unsalted cold butter, finely cubed
½ cup (125g) natural yoghurt
225g zucchini, finely grated
1 tbsp fresh herbs, finely chopped
¼ cup (20g) cheddar cheese, grated
Directions
Preheat oven to 180°C and grease a mini muffin tin with some olive oil.
Place the flour, baking soda and baking powder in a large bowl and whisk to combine. Add butter and use your fingertips to rub it into the flour mixture until it resembles fine breadcrumbs.
Place the zucchini in a clean tea towel and squeeze out any excess liquid. Place in a bowl and add yoghurt and herbs. Mix to combine.
Add zucchini mixture to flour mixture and mix the dough until combined, using your hands or a wooden spoon.
Place about 2 tbsp of dough into each mini muffin hole, sprinkle with some cheese and bake for 30 mins or until golden brown and cooked through.
Serving and storing leftovers
Serve immediately, store in an airtight container in the fridge for up to 4 days or freeze for up to 4 months.
Tip: You can also use finely grated carrots instead of zucchini.
By Paediatric Nutritionist, Mandy Sacher
For more healthy snacks for kids and family meals try, Simple Mini Moussakas for kids and Healthy and Delicious Cauliflower Hash Browns. 
Written by
kidsonthecoast