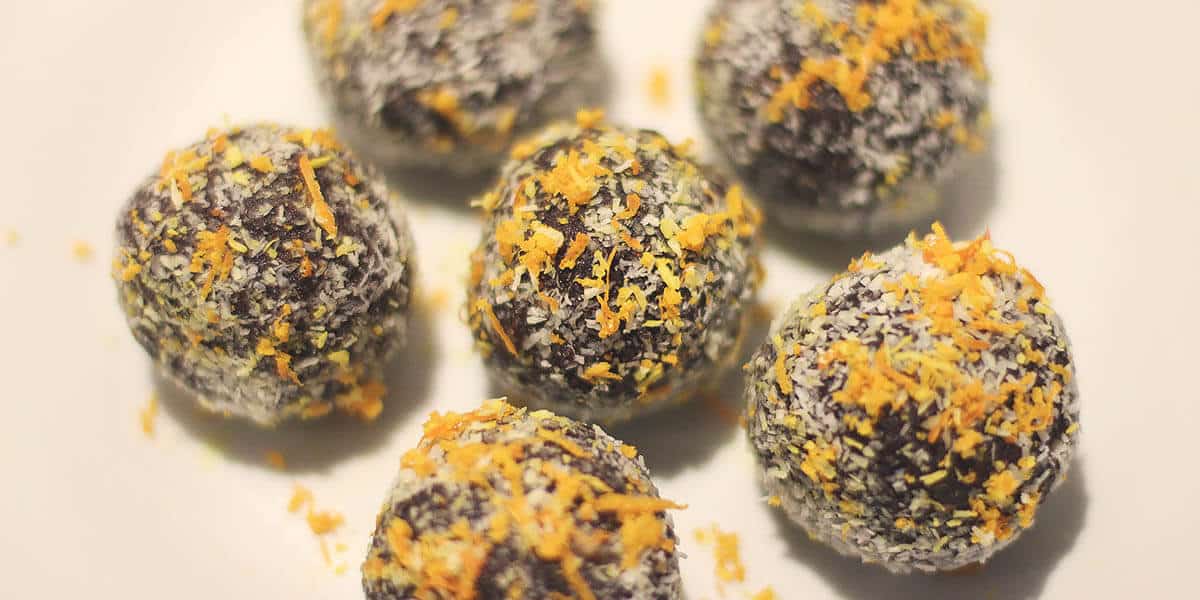 Home & Health
Fudgy Chocolate Mandarin & Coconut Bliss Balls
Love chocolate, mandarin and coconut? Then you'll LOVE these easy yummy bliss balls of goodness!
Makes 15
Mandarin & Coconut Bliss Balls
Ingredients
1 cup almonds
1/2 cup cashews
Zest of one sumo citrus mandarin
1/2 cup freshly squeezed juice from your mandarin
2 heaped tablespoons cocoa powder
2 tablespoons coconut oil
1 tablespoon honey
1 cup desiccated coconut
1/2 tsp cinnamon
A handful of pitted dates (finely chopped)
Extra mandarin zest and desiccated coconut for the coating
Directions
1. Add the almonds and cashews to a food processor and grind until fine. Add the dates, coconut, cinnamon, cocoa powder and mandarin zest then grind until even.
2. In a separate bowl mix the coconut oil, juice and honey. Slowly add this liquid to your mixture and process until it forms a ball (make sure you add enough for the mixture to bind and but not so it becomes too wet).
3. You should be able to roll around 15 large health balls/30 smaller ones depending what you prefer.
4. Roll/coat the health balls in the left over coconut and mandarin zest and put the fridge to set for an hour.
What are your favourite bliss balls?
---
RELATED:
Strawberry Bliss Balls
Yummo Jaffa Balls – perfect for lunchboxes!
Healthy snacks for kids
Written by
kidsonthecoast