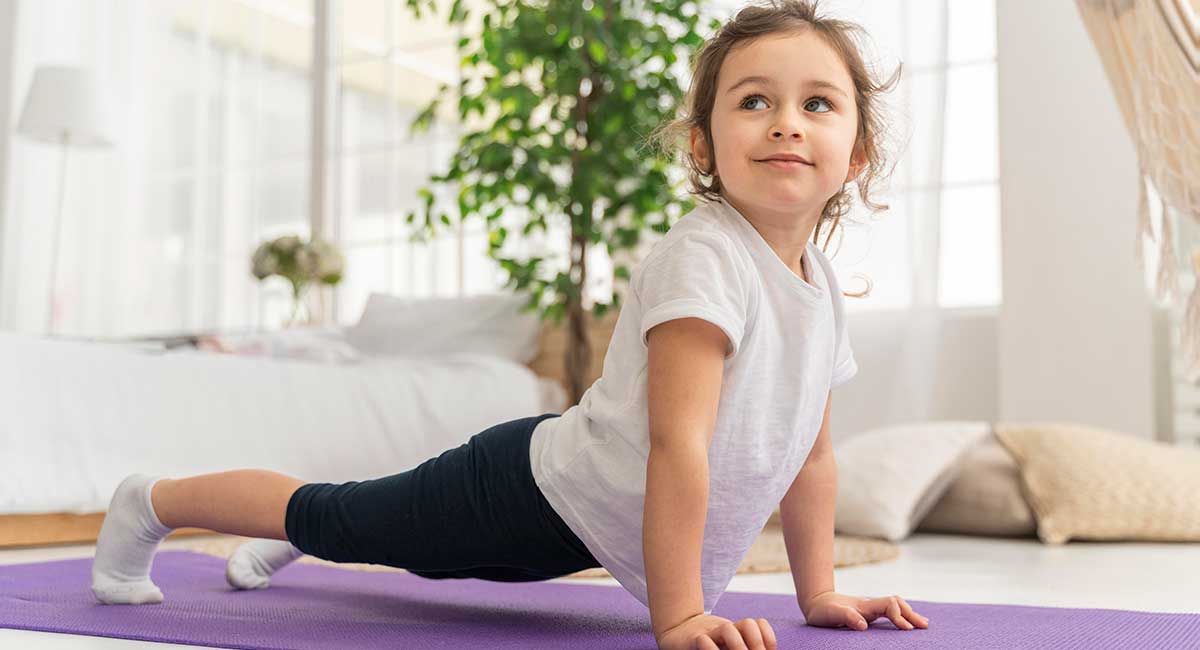 Home & Health
Simple restorative yoga for screen-addicted kids
We all know how addictive spending time on devices can be, and how it can affect sleep, but what about posture? Here's a super-easy restorative yoga pose to straighten out the spine of any screen-addicted teen!
Over the last ten years, there has been a detrimental change to the posture of school-aged children and teens, due to the use of phones, tablets and laptops.
When we hold small devices in front of our chest, our heavy head has to lower to see the screen. This places incredible strain on our neck muscles, so our thoracic spine rounds over into a hunchback shape to take some of the load off our neck. This rounding of the shoulders results in tight chest muscles, a weak upper back and a compromised digestive system due to the internal compression of the slumped core.
With the rising numbers of kids using devices, we are at a tipping point of an epidemic where our youth will inhabit bodies that will resemble those of the elderly.
Being mindful to keep our screens at eye level and practicing movements that reverse the hunchback curve is key to maintaining good posture and overall health.
To help reverse the premature hunchback, try this user-friendly restorative yoga pose that can even be practiced in bed (no excuses!)
Restorative yoga helps to restore the body's natural rhythms and alignment. This style of yoga uses props like cushions, blocks, belts and blankets to literally prop the body up into the required shape, so that you don't have to 'switch on' your muscles.
Restorative Fish Yoga Pose
Place a pillow or rolled towel across your bed or yoga mat.
Lie down with the pillow running width ways behind the rib cage.
Ensure the head and tops of the shoulders are on the bed or floor.
Outstretch the arms at shoulder height, palms facing up.
Notice the front of the throat and chest opening.
Feel the shoulder blades drawing in toward the midline.
To support the lower back if it feels too arched, place a second pillow under the knee crease.
Breathe deeply feeling the belly rise on every inhale and relax down on every exhale.
Stay here for anywhere between 10 slow breaths and 5 minutes.
Remove the pillow and feel the relief in your back as your spine returns to its natural curves.
Teach this to your teens and children and encourage them to do this every night in bed, or after a long time at a screen.
By Stacey Nelson
Written by
Kids on the Coast/Kids in the City