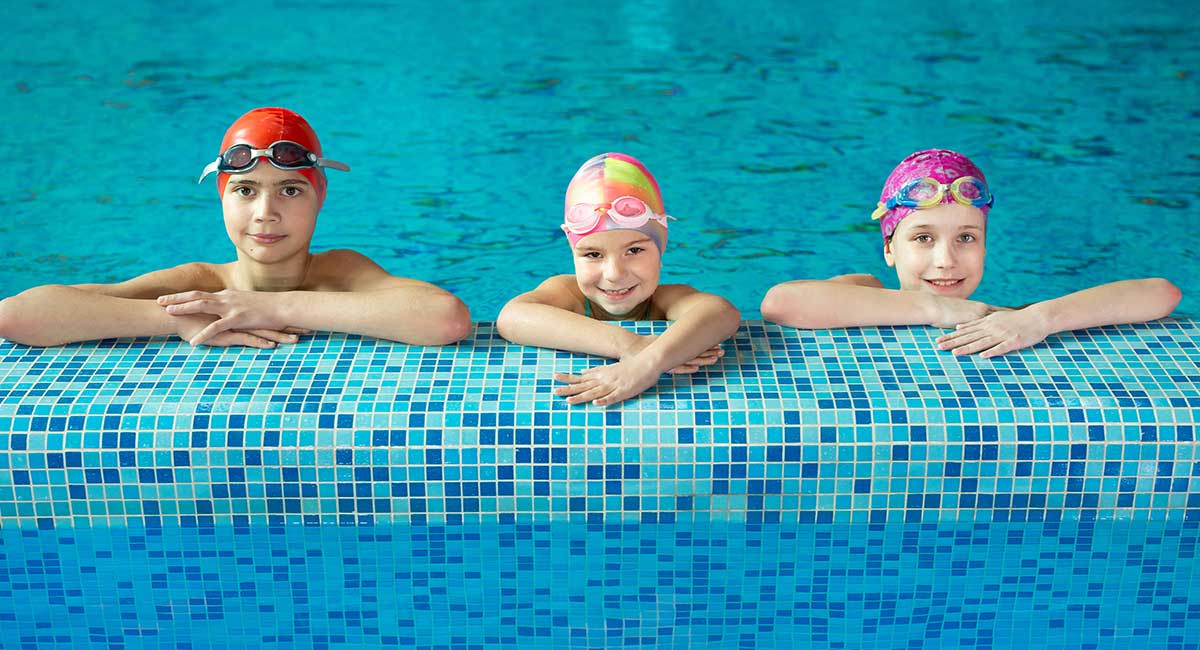 Home & Health
Spoiler alert: Swimming lessons keeps kids warm and fit this winter
In summer, long waitlists, coronavirus restrictions and density caps makes finding swimming lessons for your child tough. If you missed out on swimming lessons for your child in the warmer months, now's the time to get them in the water.
Kingswim area manager, Anne Brown, says the cooler months provide a great opportunity for parents to take advantage of quieter lesson enrolment periods.
"Swimming lessons should be a priority all year round," Ms Brown says. "However, families yet to re-enrol or enrol their child, should use this opportunity to prepare for the busy summer ahead."
She says some waitlists are as long as two months prior to Christmas.
"Quite often, kids don't want to play outdoor sports in the cooler months. It can be a struggle thinking of indoor activities to keep them occupied that don't involve a screen. However, swimming is the perfect way for children to keep fit while still remaining warm," Ms Brown says.
"With Kingswim's heated pools and state-of-the-art facilities, it's easy to dip your toes into swimming lessons."
Once you're in the pool it's easy to stay there all lesson, but the hardest part of winter swimming for our students tends to be the journey from the car to the centre. To help, Ms Brown has prepared 10 tips to make the process as easy as possible for families.
Before arriving at your lessons
Get dressed at home
To make sure your child is ready and prepared for their swim lesson, change them into their togs at home. This can make getting into the pool a smoother process. It also helps get kids excited for their upcoming lesson.
Have you got what you need?
Don't forget to prepare a swim bag ahead of time. In it, include a change of clothes, towel, swimming gear and extra layers. This ensures children beat the winter chill and guarantees nothing is forgotten at home.
A hair affair
For any kids with hair that can be hard to tame, a swimming cap will keep their hair dry and tangle free.
Help is at hand
If you do forget something, Kingswim staff are equipped to help. Don't hesitate to ask if you need an umbrella, nappies, towels or something else.
After your swimming lessons
Bring your pyjamas
Sometimes children have lessons in the evening. When the lesson is over, have them shower and change into their pyjamas. This saves time when you get home, allowing the family to spend quality time together ahead of dinner or bedtime.
Kingswim change rooms are fitted with warm shower facilities.
Feeling snacky?
For kids that get peckish after their lesson, having snacks like cut up vegetables or fruit will keep them satisfied until you make it home.
The benefits of swimming
Swimming releases feel-good endorphins from the exercise. It relaxes your child's body and guarantees them a good night's rest. What parent would say no to a fuss-free bedtime routine?
Often kids can be reluctant to get into the water when it's so cold out. Yet, once they're in and learning important life skills like water safety, confidence, coordination and improving on their fitness and social skills, getting them out will be your challenge. They'll be thanking you in the long run, too.
---
You might also like…
Water safety essentials for Queensland families
The unexpected benefits of learning to swim early
Written by
Kingswim
With 20 centres across the country, Kingswim has taught more than 18 million swim lessons to Aussie kids over the last 30 years. Kingswim offers programs for babies from 12 weeks of age, right through to graduate level swimmers.