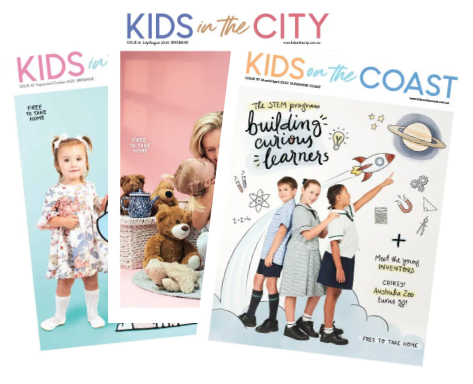 Home & Health
Is Stockland Aura Australia's most liveable city?
With plans for over 200km of cycleways, fab parks and affordable housing, Stockland Aura aims to become Australia's most liveable city.
Over the next 30 years, Aura will become home to around 50,000 people and is planned to include 20,000 new homes, two business parks, 10 sporting grounds, 25 community facilities, 20 education facilities, 700 hectares of conservation/park areas and 200 kilometres of cycle ways and walking paths. Several families a week are already moving to Baringa, Aura's first suburb, and with the impressive community facilities in store for families, it's easy to see why.
"Families are an integral part of our communities," says Josh Sondergeld, Project Director at Stockland. "They help lay the foundations for a strong, connected community containing a diverse mix of buyers of all ages and backgrounds."
To deliver on its vision of being Australia's most liveable city, every home within Aura will be located within 400 metres of a park, providing spaces for families to gather, picnic and play as well as connect with other residents.
"All residents will also be able to easily access Aura's Veloway and cycling paths, which will form part of an exciting national city showcase of cycling infrastructure encouraging families to use bicycles as a safe, environmentally form of travel," Josh explains.
And the family-friendly focus doesn't stop there. Aura's first childcare centre, an innovative $3.7 million centre with a STEM-focused approach to early learning and operated by Goodstart Early Learning, opened at Baringa in January. The centre is adjacent to and complements the Baringa State Primary School which also has a strong STEM focus and is expected to eventually educate up to 1,100 students.
Family friendly living
All families know that the key to successful shopping is making it kid friendly. Stockland's vision for Aura's commercial space is to create one of the best neighbourhood shopping centres in the state.
"The retail hub will offer customers an outstanding shopping destination with everything a family needs at their doorstep," says Josh.
Aura's first retail hub, the Stockland Baringa Shopping Centre, is nearing completion and on opening will feature a full-line Supa IGA, specialty retailers, approximately 300 car spaces, commercial offices and the family-friendly Baringa Tavern. Further stages scheduled to open in 2020 will include a proposed swim school and medical centre.
"Within easy access of homes, the shopping centre is planned to open later this year and will bring the suburb of Baringa together by complementing other key family-oriented elements of the Baringa Community Hub," explains Josh. "These include Baringa State Primary School, Goodstart Early Learning Centre, sports fields, skate and scooter park, civic square, Council's new Community Centre."
Construction is also well underway on the $6.5 million Baringa Tavern. Located on the corner of Aura Boulevard and Edwards Terrace overlooking the civic square and boardwalk, this is due to open in late 2019.
"Families will be well catered for at the Tavern," says Josh. "There is an extensive kids' zone planned, as well as a family lounge area, and a woodfire pizza kitchen."
Let's play!
Stockland is renowned for its innovative parks and playgrounds.
"What makes these recreational spaces different is the scope of their imaginative design," Josh says.
Stockland Aura already features seven parks and playgrounds, with many more planned.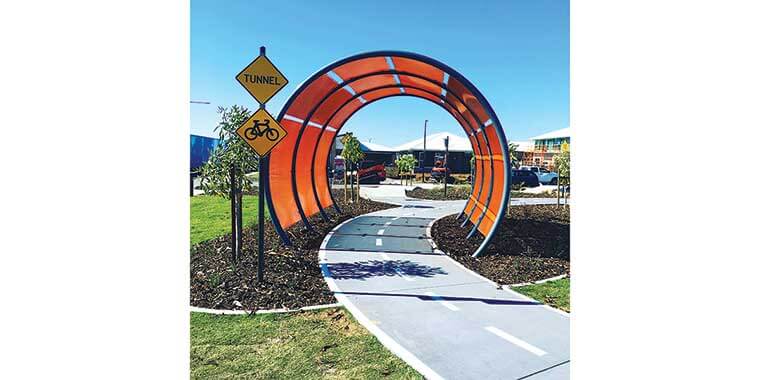 Pedal Park, the first park created at Baringa, has been specifically designed as a 'learn-to-ride' facility for children. It features two circular bike tracks – a 134-metre beginners' track with road traffic signs and a tunnel, and a 145-metre track with ramps to test the skills of more advanced riders.
The 6,000 square metre McArthur Park opened in December and is a nature-themed recreational space focused on climbing and adventure play suitable for children aged 6 to 12.
The 5,000 square metre Burnet Park has been designed for children aged up to 6 years and incorporates facilities for exploring and scrambling play including swings, slides, a climbing wall with ropes, bridges and sand play.
Baringa also features a stunning treehouse adventure playground next to Georgie Cafe, so parents can enjoy a coffee and range of healthy, fresh food while keeping a close eye on their children at play.
The four-hectare Baringa Sports Complex meanwhile adjoins Baringa State Primary School. What is different in this case is that it has been designed as a co-share facility to allow the entire community, including the school, to use the space.
What's around the corner?
Construction is already well underway on the next next suburb at Stockland Aura, Aura Central.
"This will be the future heart of the city featuring the City Centre, the People's Place parkland, a range of education, sporting and entertainment facilities, and a future employment precinct."
A 7.5-hectare sports park featuring four rugby fields, four netball courts, and a clubhouse is also planned to be delivered by the middle of next year in Aura Central, along with two new parks.
Because community building is an important part of Stockland's master-planning, there are already several community initiatives available for families.
"We are proud of our community initiatives, from free fitness programs to community grants, outdoor movie and event nights and support of local charities."
"Aura's free Ready Steady Go Kids multi-sports program for children has proven very popular, along with the Live Life Get Active exercise classes on week days and our five-kilometre parkrun every Saturday morning."
---
RELATED:
A round up of Stockland Aura's playgrounds
New kid-friendly cafe on the Sunshine Coast
Written by
kidsonthecoast