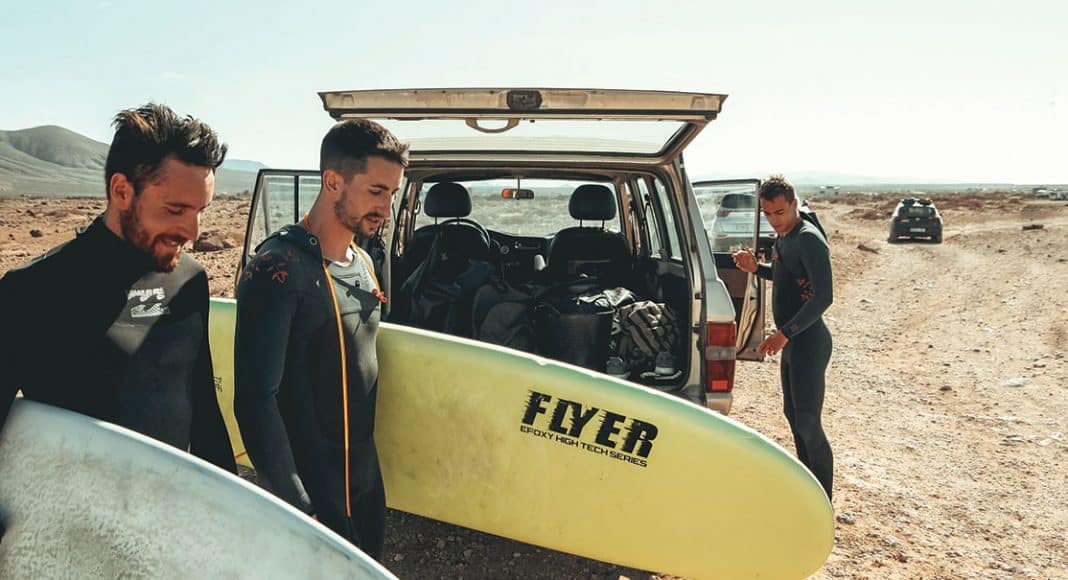 Home & Health
The grassroots movement promoting dads mental health
We chat with the dad behind the growing grassroots movement 'Grab Life By The Balls', to find out about dads mental health, mateship and the power of a barbecue. 
What prompted you to start the meet-up group 'Grab Life by the Balls'?
It was accidental. There was a night in November 2017 when my mates and I were all free, so we had a burger night. It was an enjoyable break from life's hardships, so I began organising official events and invited everyone to come along. From there I recognised the need and purpose of Grab Life by the Balls and mateship. Since then, we've grown to 12 locations from our little burger night on the Sunshine Coast.
How many meet–ups do you now hold each week?
There's at least two weekly events on the Sunshine Coast, and there's 12 other weekly events at other locations.
Why do you think there is such a need for these meet-ups for dads?
There's a need because men seem to be reluctant to start conversations surrounding mental health. There's a stigma about men having mental pressure – that we don't ask for help. From a dad's point of view, it feels like the current system doesn't speak to Aussie men. We focus on mateship. We understand how to speak with the Aussie guy.
Have you reached beyond the Sunshine Coast yet?
Yes, we've expanded outside of the Sunshine Coast. We're in Brisbane, Warrnambool, we have three locations in Sydney (Sydney Northern beaches, West and South), also Newcastle, Port Stephens, Port Macquarie, NSW Central Coast, and Mission Beach.
What feedback have you had from dads following the meet-ups?
Guys really appreciate the laid back environment and the "vibe", if you like.
I've found that a lot of times, the guys had hardships happening in their lives and coming to these events actually helped them through those rough times. It's not always about talking – sometimes, it's just about hanging out with other blokes going through similar stuff.
Why do you think that men's mental health is in decline, and what can we do to reverse that trend?
I think there's a bit of an identity crisis for men right now. Men are receiving a lot of mixed messages – whether it's to show more or less emotion, to provide for their families or take care of themselves first – it can be confusing. For dads, especially, there's a pressure to always check in with others before themselves. Grab Life by the Balls has found that creating a space for men to hang out with other blokes, have a laugh and create meaningful connections, has a lot of positive benefits. Research says that mateship and connections are important to positive mental health.
How was your own experience of becoming a dad?
It was bloody hard! There's added pressure and expectation that comes with becoming a dad. You recognise where you should be, both in life and in terms of your mental health, and where you actually are, and for me those things just weren't aligned.
What's next for you and Grab Life by the Balls?
We want Grab Life by the Balls to have a national presence with our grassroots weekly catch ups. We're also hoping to expand on an international level, primarily to New Zealand and Canada. But this year, we're focusing on emphasising the importance of mateship and connection with our annual Bloody Big BBQ from this year onward. All in all, we want this movement to celebrate mateship as a step towards reversing men's mental health stats in Australia.
Anything else you'd like to share with our readers?
Men always have something going on in their lives. We might not always talk about it, but it's important to acknowledge that fact. Mateship is a really good tool for positive mental health, and it's easy and fun.
If you are experiencing any mental health concerns, reach out for help at:
Parentline: 1300 30 1300
BeyondBlue: 1300 22 4636
MensLine: 1300 78 9978
---
You may also like…
First time dads 'need more help'
Dads matter! Early literacy tips for dads
Movember encourages new dads to connect with a Dads Group
Written by
Angela Sutherland
After spending many years hustling stories on busy editorial desks around the world, Angela is now mum of two little ones and owner/editor at Kids on the Coast / Kids in the City. She is an atrocious cook and loves cutting shapes to 90s dance music.