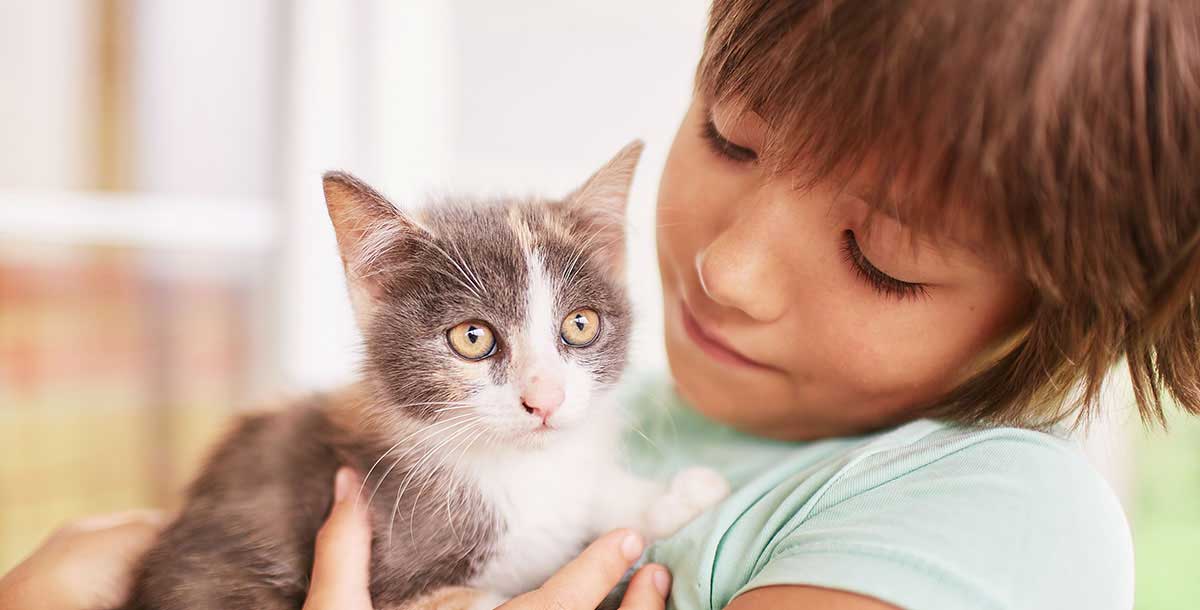 Activities
The Purr-fect cat retreat on the Sunshine Coast
With a passion for the health and wellbeing of all animals, Tania Barton followed her dream to open a cat retreat. Now 12 years on, her feline haven has expanded to become a sanctuary for cats and cat lovers alike.
When and why did you open Hobbits Knob Cat Retreat?
I have always been passionate about the health and wellbeing of all animals. And I had a special connection with animals from a very young age. I grew up in a small country town on acreage and was able to have pretty much whatever animal I wanted. Therefore, I would often organise more pets with my school friends or other family members, until I had my own little menagerie! I would come to be known as the rehabilitator of sick or injured wildlife. I absolutely love the fact that I have become a more compassionate, caring person by having animals in my life. And it has taught me how to care greatly for living things. I always knew that 
I would work with animals, especially cats.  I knew that even though my career path went towards Veterinary Nursing, I wanted to offer a more personal caring environment. Somewhere I could take care of cats and offer a service of optimal health and educate 
the community on following my passion of cat care.
What service do you offer at the Cat Retreat?
We safely house cats whilst their owners are unable to care for them for whatever reason. This could be anything such as holidays, moving house, family emergencies, parties, or a hospital trip. We take care of the cats' needs to ensure their time at the retreat is stress free, comfortable and that they receive lots of love. Each cat is monitored closely – their behaviour and activity patterns, drinking, eating and toileting habits. Our team cater for their individual needs including deciding on the type of enrichment program that would best suit them. Every cat gets daily individualised care and attention including grooming, cuddles and exercise.
How has the Cat Retreat grown since you started?
The Cat Retreat opened in December 2007 and we have proudly grown ever since. We have now met and cared for over 3000 cats. I looked after the cattery solo for the first 11 months of operation. We now have a team of 10 caring, professional staff to cater to each cats' individual requirements. The business has grown beyond my expectations and I can honestly say that it has allowed me to grow not only as a business owner but as a person. We are constantly making improvements and changes to the business structure and the professional, personal care that we provide to both the clients and the cats.
You also now work with the Sunshine Coast Animal Refuge to help rehome cats?
Yes! We started a partnership with the Sunshine Coast Animal Refuge in May 2019, who send us adult cats that need a little extra rehabilitation and gentle introductions to the community. In the first six months of opening the Cat Retreat Café re-homing program, we were able to give 20 cats a new, loving furrever home.
Can you tell us more about the Cat Cafe?
We have transformed our establishment into a cat lovers' haven. Here patrons can enjoy a coffee and cake in our cat themed café or the ultimate cat interactive experience in the separate Zen Zone. By having a controlled environment in which we can introduce Sunshine Coast Animal Refuge cats to patrons, they are helping provide extra love to the cats. They may also develop a beautiful connection with one of the cats and apply to adopt them through the program.
What do people love most about coming to the Cat Café?
They can come and enjoy the cat themed café and tranquil environment, whilst enjoying amazing coffee, tasty cold drinks, cakes, treats or lunch. We also love watching patrons interact with each other over a common interest, cats. Allowing them to break down social barriers in a comfortable, non-judgemental space. I especially love to see and hear people's reactions to the gorgeous cats and how they love to just sit and chill in their space.
What is your favourite part about the rescue work you do?
Our team has the privilege of assisting the Sunshine Coast Animal Refuge in providing further love, care, rehabilitation and training to cats that have been surrendered, abandoned, abused and neglected. We also get to help with the interaction of cats and humans in a relaxing but controlled setting. This not only develops the rescue cats' confidence with humans, but helps them to become ready for rehoming.
What's your favourite thing about cats?
Their eccentric personalities and their absolutely gorgeous faces! I have a connection with cats that allows me to feel comfortable, relaxed and safe when I am with them. They help break down psychological and physiological barriers.
Can you tell us something about cats that people might not know?
Cats have an amazing memory, which is why cats are so good at holding grudges. Cats are able to remember distant memories that can become triggered by very positive or very negative events. These may be emotional or linked to survival.
Do you have any fun stories to share from the Retreat?
Our life at the retreat is full of fun and amazing experiences with the cats. There is never a day that goes by that isn't filled with smiles due to the personality or action of the cats. Often a staff member will go and get all of the rest of the staff to watch a cat's crazy or beautiful antics.
What's next for the Cat Retreat?
We are constantly making improvements at the Cat Retreat. Whether it is introducing new procedures or educating staff. But we are hoping to get the community more engaged in as much cat related activities as possible. To help raise awareness for animal welfare. Through the Cat Retreat Café, we are about to launch classes to learn, engage and interact with the cats. This may be through yoga and meditation or scrapbooking and craft activities.
Find out more about the Cat Café and Hobbits Knob Cat Retreat at catretreatcafe.com.au and catretreat.com.au
---
RELATED:
New kid-friendly cafe on the Sunshine Coast
Meet the little blue penguins at SEA LIFE Sunshine Coast
Written by
kidsonthecoast