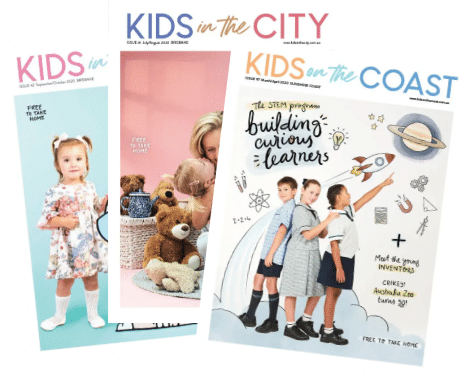 Digital Guides
Jul/August 2020 issue - out NOW!
Does anyone else feel like they lost their 'fun' gene when they became a parent?
As a kid I LOVED to play. You'd find me in some imaginary world I'd created under the dining table, or dragging teddies around the yard in a cardboard box boat. 
But somewhere along the road from kid to adult I lost the ability to play.
Today, indoor play is superseded by chores; outdoor adventures paused for a quick detour to the supermarket. 
The recent lockdowns really brought this to light. Spending weeks trying to keep the bambinos happy and engaged really showed me how hopeless I am at playing. One minute I'm playing hide and seek and the next I'm sidetracked with laundry. (Whaaaaaat the @#$%, I hate laundry?!)
But, play is vital for our kids' growth and a cornerstone of the connection we have with our little ones. Plus, a little bit of silliness is a great tonic for everyone's mental health right now. 
So, this issue is our PLAY issue, where we've channelled our inner Bandit and Bluey in the hope of helping everyone rediscover a smidgen of their fun side.
Copies are distributing at all parenting hot spots across Southeast Queensland now.
Can't find a copy? We now deliver straight to your door! Order your copy online HERE.
Written by
Kids on the Coast/Kids in the City