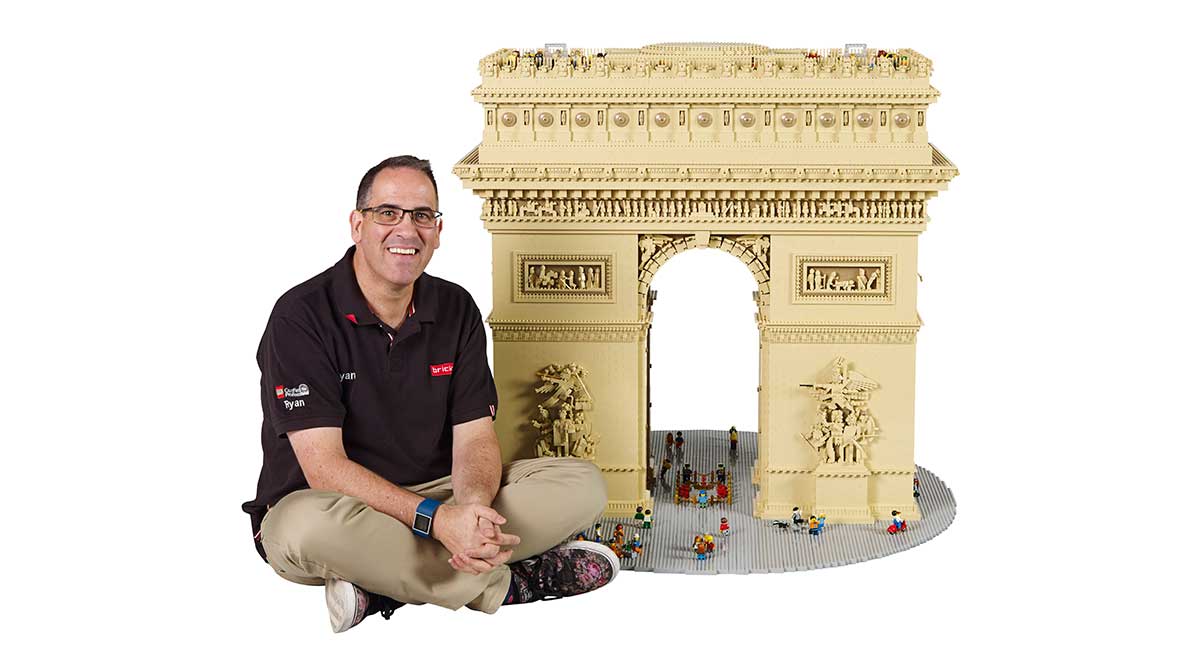 Local Life
Australia's Brickman shares his LEGO-building secrets
Out of any toy in the house, LEGO is perhaps the one that is most loved and cursed at the same time. The thrill of seeing the kids create imaginary wonderlands out of a pile of coloured bricks is (usually) enough to make all those times we cringe in pain from stepping on yet another rogue piece left in the living room all worth it.
First created in 1932, LEGO (which comes from the words LEG GODT in Danish, meaning 'play well') has never been more popular thanks to geniuses like Ryan McNaught – aka Brickman – filling our screens with incredible creations we never thought possible.
The LEGO Masters Australia judge is Australia's ultimate brick expert, being one of only 14 LEGO Certified Professionals in the world and the only one in the Southern Hemisphere.
Behind the scenes, LEGO is Ryan's full-time job, leading a team of creative builders in his Brickman company which creates impressive models displayed all around the world.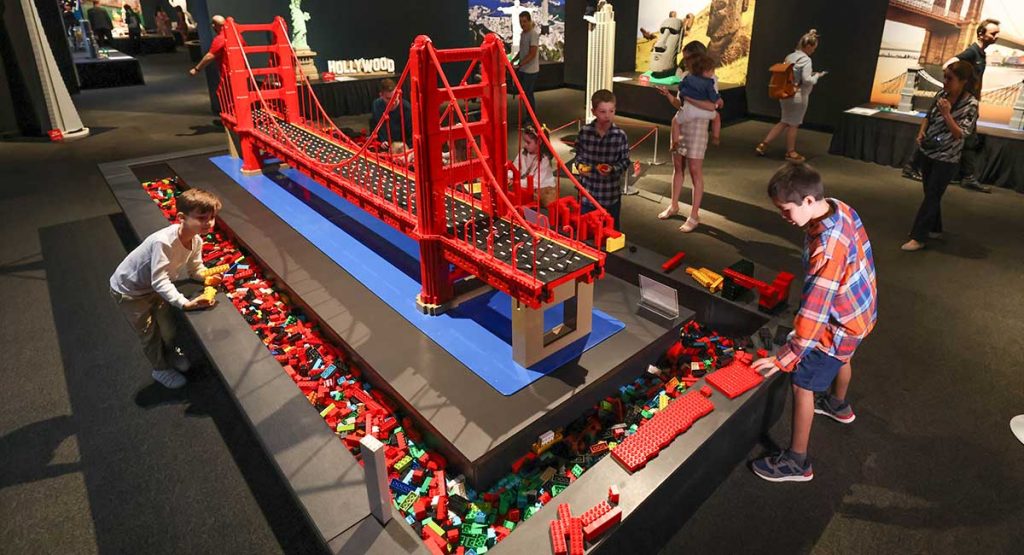 Brickman Wonders of the World, an exhibition which is now on display at the Queensland Museum, is arguably their most impressive collection. There are more than 50 awe-inspiring masterpieces on show, from the Pyramids of Giza to the Arc de Triomphe, Leaning Tower of Pisa, the Great Wall of China, the Titanic, and a 4.5 metre-high space shuttle originally made for season three of LEGO Masters Australia.  All up, more than 1.3 million LEGO bricks were used for the exhibition which took upwards of 5,000 hours to design and assemble.
Ryan took time out from creating his next masterpiece to share his top LEGO tips and a glimpse into what makes a really good builder.
What is your earliest memory of LEGO?
I got my first LEGO set when I was three from my grandmother, Hazel Smith. It was a little blue boat. I then played with LEGO until my teenage years. I didn't touch it again for about 20 years until I had kids (twin sons Riley and Alex, now 13) and my mum had kept my LEGO from when I was a little boy, so we played with it all again then.
What is your favourite set?
When I'm looking to build a set, I'm often looking for new techniques or new parts. I'm just like everyone else with it being a learning journey. If I was to pick a favourite over the years, it would be a yellow castle from 1980 that I saved my pocket money for a year to buy.
What are the most useful pieces to have in a collection?
It depends on what you like to build. If you like planes and spaceships, then lots of wings are handy. If you like architecture, then plain bricks are ideal. A 2 x 4 brick is one of the most versatile ones, it can help build a giraffe to a car.
What sets do you recommend for young children?
I tend not to buy anything licensed, so that's things like Star Wars or Harry Potter. I go for Classic LEGO, which is just mixed bricks. Not only is it cheaper and you get better value for money, they are so much more versatile and let you do lots of things with them. LEGO City is great too.
How do you organise LEGO at home?
My kids are getting to the age where they don't play with it much now but when they did, it was all just in mixed tubs. There's no right or wrong way to store it but we just like to tip it out and play that way.
What makes a good LEGO builder?
Technical skill is one thing but to be able to tell a story with LEGO bricks is what sets someone apart. Kids are very good at that because they are great at narrating their own stories as they build.
What is the biggest model you and the Brickman team have built?
For the Jurassic World exhibition in Melbourne, there is a Brachiosaurus that is a couple of semi-trailers in size.
What still surprises you about LEGO?
First and foremost, LEGO never fails to surprise me with just how much imagination children have. One minute they are building space pirates who live on a moon with no water and the next they're making a windmill. There are no bounds to what they can think of and that's quite amazing to watch. I think that's why LEGO is so special.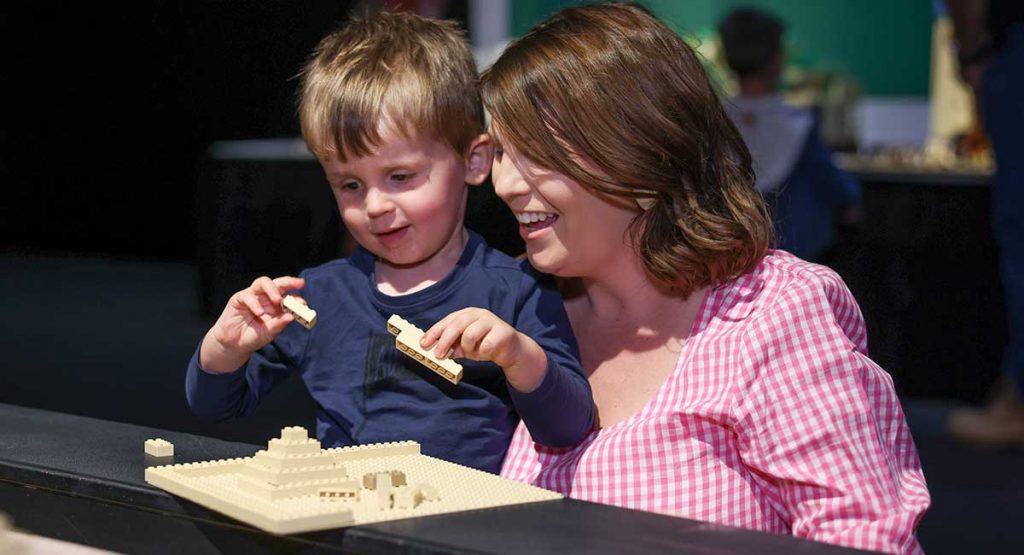 Brickman Wonders Of The World LEGO® brick exhibition is on at the Queensland Museum now until October 4. Individual and season tickets are available.  For more information visit www.qm.qld.gov.au/brick 
By Josephine Agostino
Written by
Kids on the Coast/Kids in the City