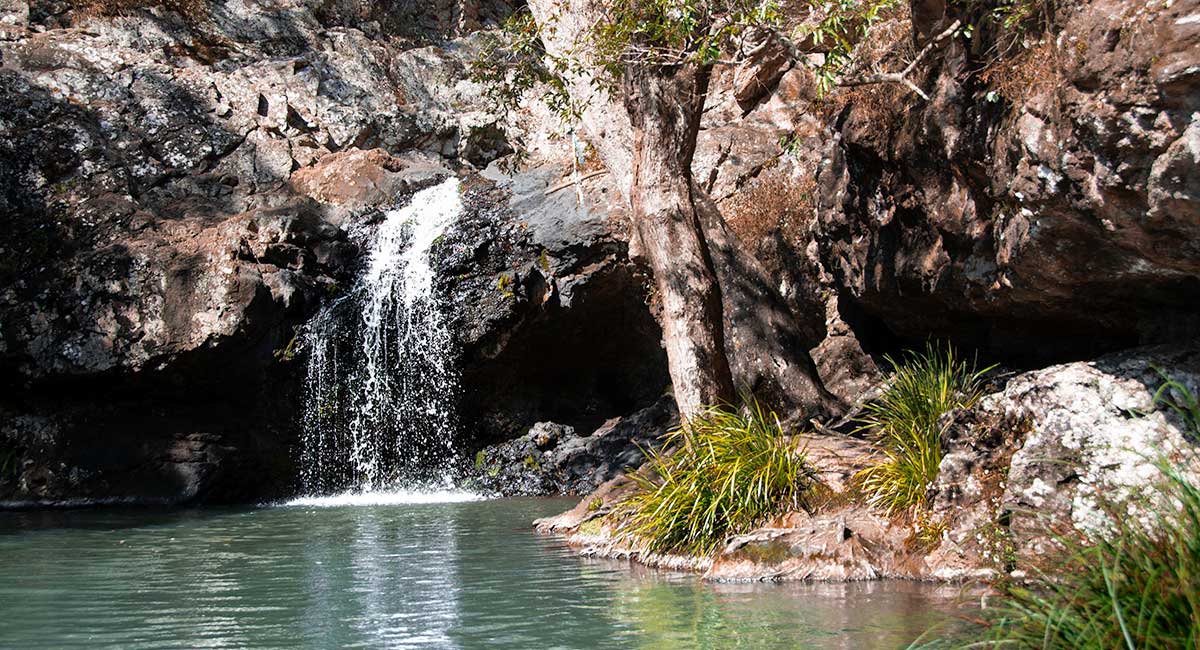 Local Life
Great bushwalks for kids on the Sunshine Coast
There's no better way of dusting off those lockdown cobwebs than enjoying one of the many great bushwalks for kids the Sunshine Coast offers. Here are our favourites.
Baroon Lookout
Located between Maleny and Montville, this 4 km return walk around the northern end of Baroon Pocket Dam winds its way through a lush forest to a scenic lookout. There is also a side track to Obi Obi Creek.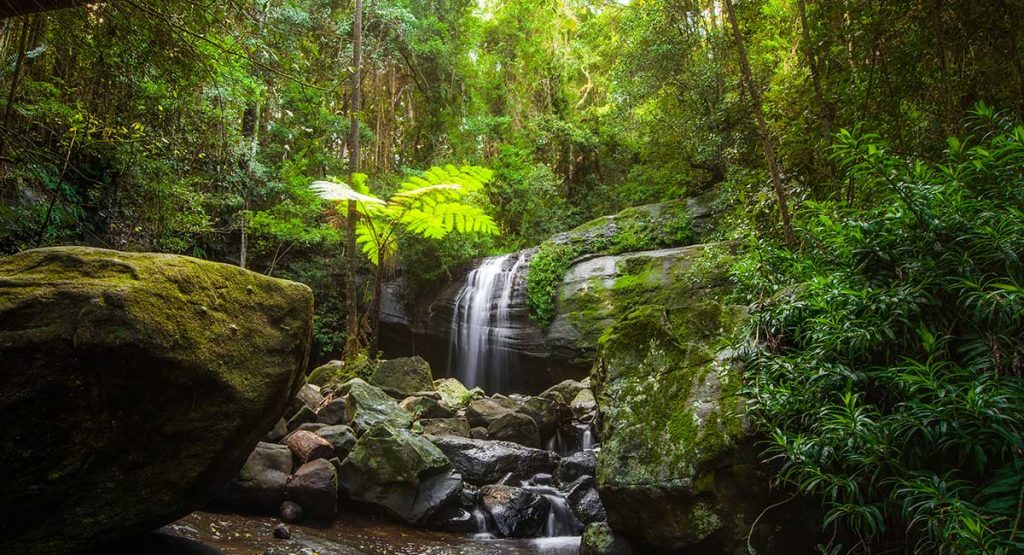 Credit: Tourism and Events Queensland
This hidden gem is located on the northern side of Buderim, less than a kilometre from Buderim Village. Ease into the bush walk with a 700m-long timber boardwalk and then begin the adventure through trickling streams, waterfalls and tall trees with an array of birdlife.
An excellent walking trail has been developed from two entry points. The lower entry point is off Lindsay Road via Harry's Lane and the second entry point is via Quorn Close, which also runs off Lindsay Road at the top of Buderim. The lower entry point (via Harry's Lane) has an elevated five hundred metre wooden boardwalk, ideal for disabled walkers and wheelchairs. It then switches to a rugged pathway that requires a reasonable level of fitness.
The Quorn Close entry point's trail is through a reasonably steep path that will take you straight through to the Buderim Falls and the high arch bridge spanning the creek above the falls. To do the whole circuit, allow at least one hour.
Buderim Palmwoods Heritage Tramway
This is an awesome four-kilometre return walk through regrowth forest. A wheelchair or stroller-friendly ramp leads to the start of the moderate walking trail. Allow yourself at least an hour for the return walk and don't forget to stop at the various markers to read interesting facts at the various historical locations. You can park in Telco Road, as the trail starts from the corner of Mons and Telco Roads.
EJ Foote Sanctuary
There are four lovely trails in this nine-hectare sanctuary on the eastern slopes of Buderim. At the Park Lane entrance, there's a map of the walking paths, as well as information on how the area was donated by a local farming family in honour of their son who was killed during WWI.
The most popular of the bushwalks for kids is the 608m Botanic Track. This sealed loop path meanders through the rainforest with three bridge crossings over creeks and takes about 20 minutes return. If you're with littlies, this is the easiest loop, with benches to sit and relax along the way. There are also picnic shelters, a playground, BBQ, and toilet facilities. Access is at the end of Park Lane.
Kondalilla National Park
With its spectacular waterfall and rock pools, this national park is an iconic visit for anyone growing up on the Sunshine Coast. The 2.4 km walk requires reasonable fitness as there are over 300 steps down to the falls but it's still a family friendly excursion. There are high and low paths that make a loop called Picnic Creek Circuit, with a diversion to the 100m-high falls and swimming hole below. Head to Kondalilla Falls Road and travel another 700m to the car park. From there, visitors can access the picnic area and walking track entrance via a 150m downhill walk with multiple stairs.
Maleny Northern Wetlands Trail
Take a walk along this 1.8 km path through wetlands to experience some fantastic views and burgeoning wildlife. Head to Porters Lane and drive past Pattemore House to the giant fig at the bottom of the road. Park and walk across the road to the entrance.
Mapleton Falls National Park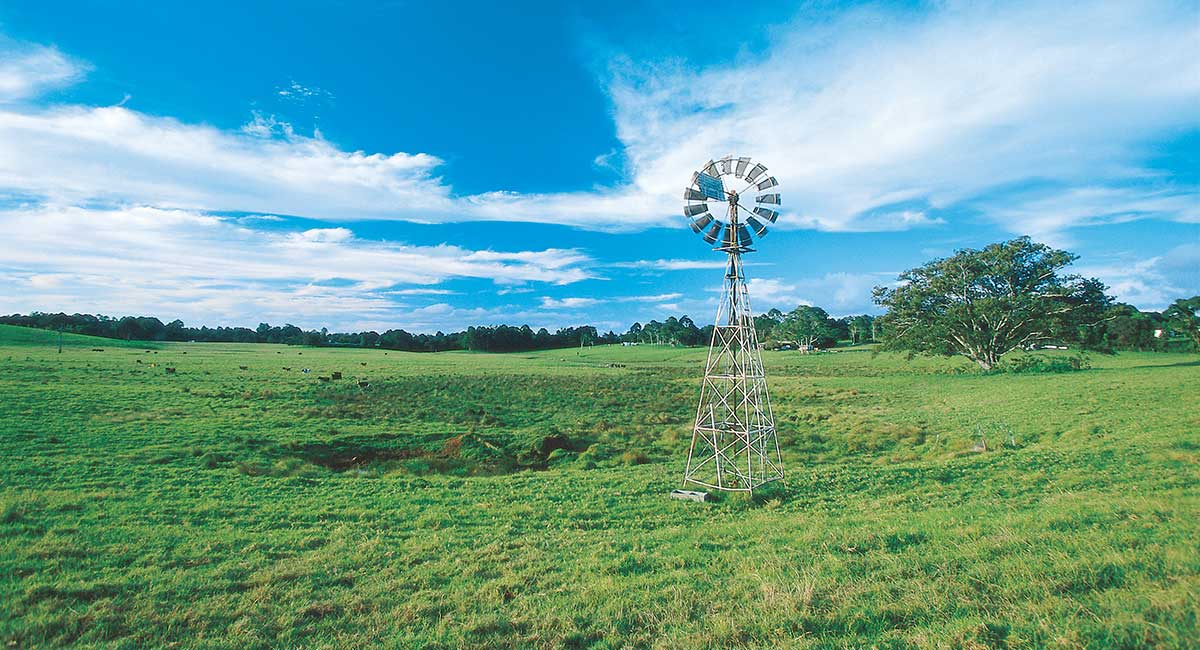 Credit: Tourism and Events Queensland
Follow the 1.3 km return walk around the Wompoo Circuit and you'll be rewarded with views of the top of Mapleton Falls, with a refreshing dip in the water at the end. Listen out for the Wompoo Fruit Dove high in the canopy and Peregrine Falcons at the lookout.
Mary Cairncross Scenic Reserve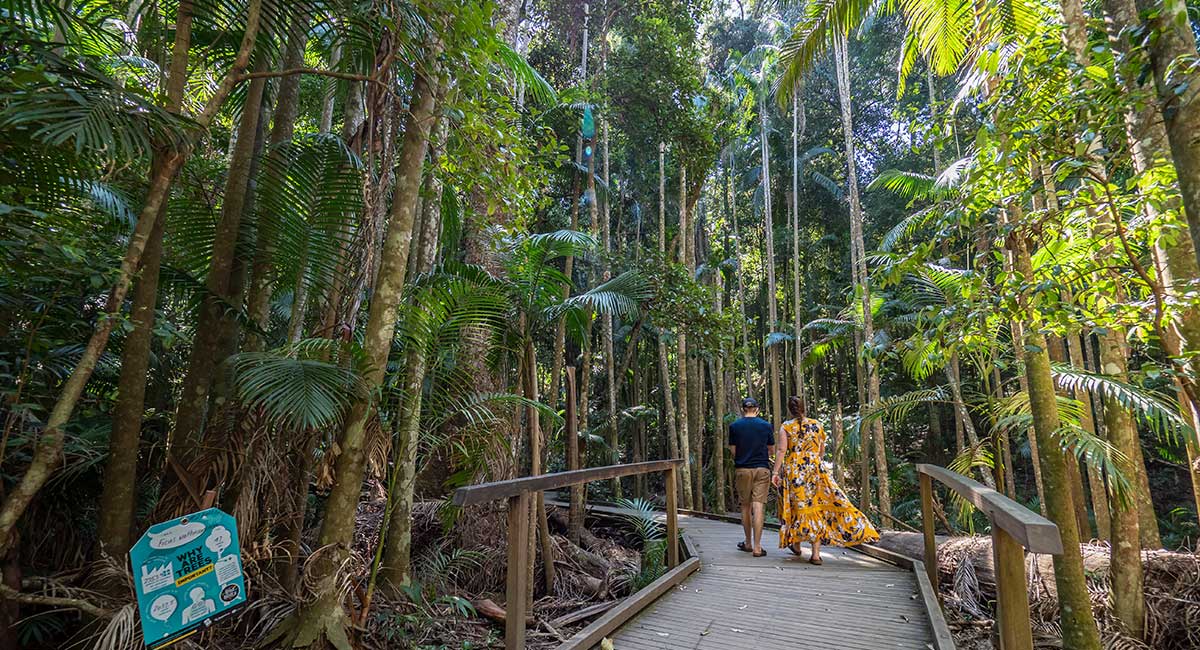 There are multiple ways to enjoy the 55 hectares of some of Australia's best subtropical rainforest at this famous destination. The walks can be accessed through the discovery centre with a gold coin donation, and start with a common section and then a larger outer loop, which is 1.7 km. A path leads from about halfway around the loop, creating two smaller loops about 1.3 km each. In the rainforest you may be lucky enough to see or hear native birdlife including wrens, whipbirds, riflebirds, bowerbirds, bush turkeys, as well as Queensland native butterflies. Once you're done, take in the spectacular view of the Glass House Mountains across the road from the path's entry and have a play and picnic in the stunning park and playground beside it.
Mountain Creek Recreation Trail
This is a 2 km network of broad walking tracks through the Mountain Creek Conservation Area that make great bushwalks for kids. You can access the trail through Coho Court via Glenfields Boulevard at Mountain Creek.
Noosa National Park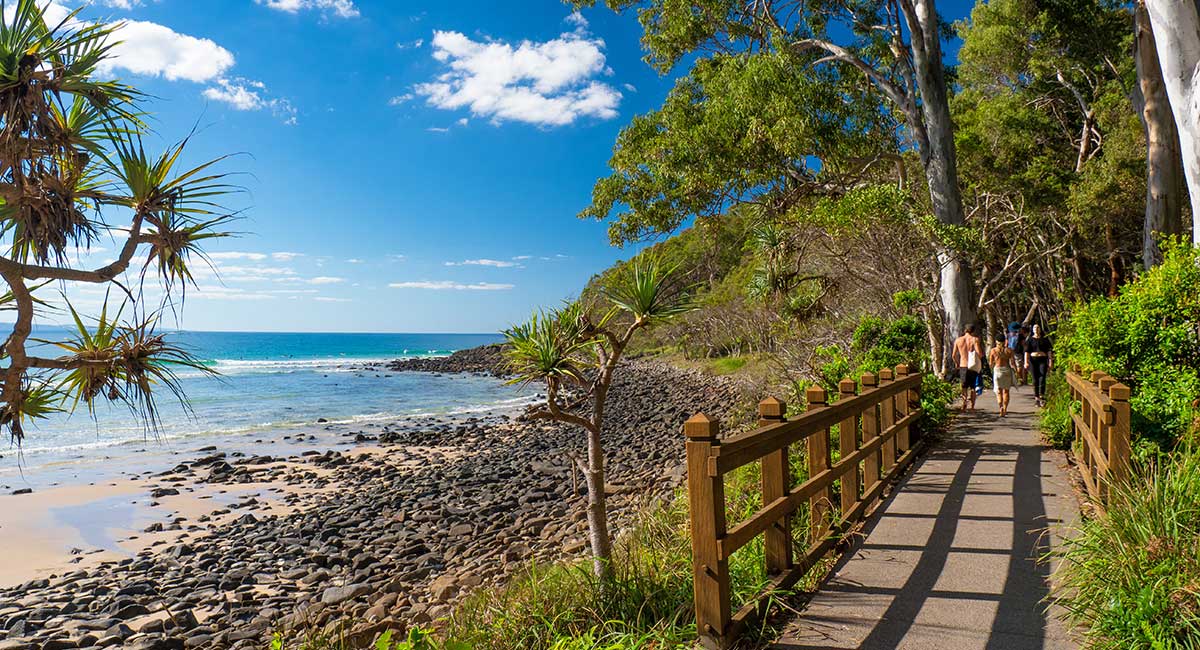 Credit: Tourism and Events Queensland
This popular path mixes the best of coastal views and the bush and is just a stone's throw from the hustle and bustle of Hastings Street, making it one of the most popular bushwalks for kids. Park at the National Park car park and head towards the Main Beach boardwalk for a glorious walk through beautiful bushland teeming with wildlife – odds are you might spot a koala. When the path pops back out to the ocean, visitors can spot dolphins, and when in season, a travelling whale or two.
Tunnel Track
This heritage-listed track in Dularcha National Park is a fun walk to view one of only two tunnels built along the old narrow-gauge North Coast Line between Brisbane and Gympie. The area is home to koalas, goannas, echidnas, grey kangaroos and a variety of bird species. Don't forget a torch as the curved tunnel is 93.5 metres long and provides a very dark and protected site for a variety of small bats.
---
You may also like…
Winter weekend getaways on the Sunshine Coast
Sunshine Coast's best bike rides for families