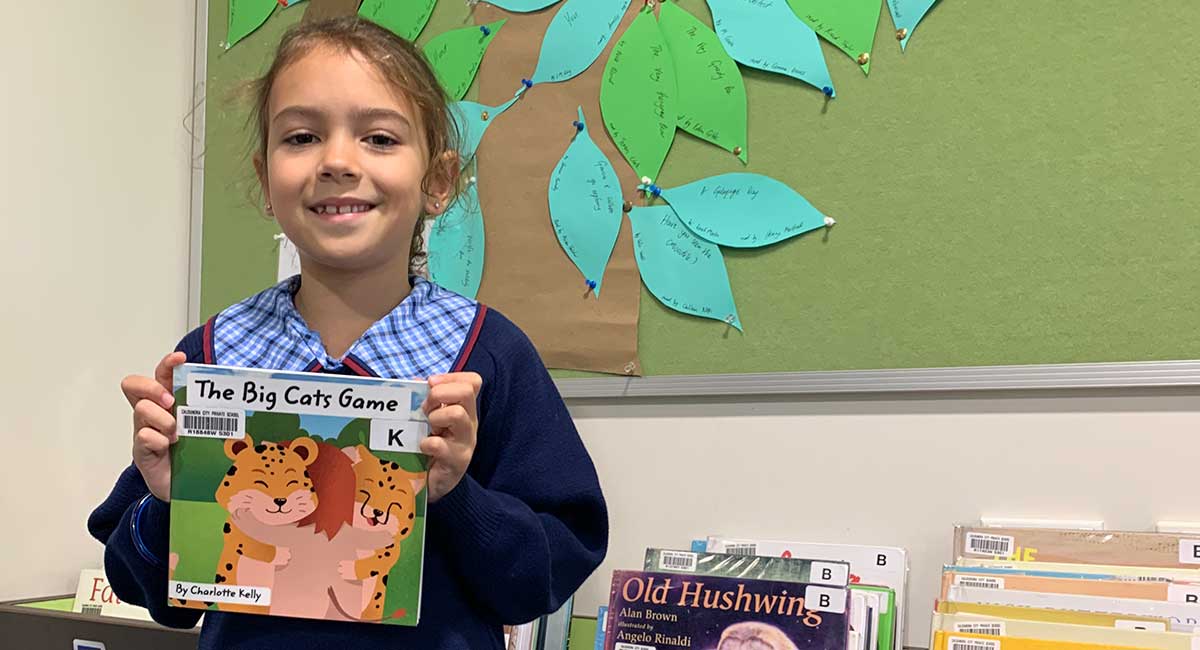 Local Life
Sunshine Coast student publishes book at age seven
Sunshine Coast Caloundra City Private School student Charlotte is a published author at the tender age of seven!
The Year One student wrote her first book over a two-month period late last year, and her dad was so proud he organised to get it professionally edited and published.
"She wrote it, sentence by sentence, every night before bed into her special unicorn notebook," father Tim Kelly inscribed onto the book's blurb. "No father could be more proud."
Charlotte's picture book, The Big Cats Game, tells the story of a lion learning to make friends through playing games.
"I chose big cats (as main characters) because I love big cats and I had the lion as the new friend because my Mum loves lions," she said. "I'm writing another one too – it's going to be about an alicorn."
Being published for the first time was really exciting for Charlotte.
"It made me very happy, holding my book for the first time," she said. "I just want to share my stories with everyone."
Charlotte's book is available for purchase here.
---
RELATED:
The new book encouraging boys to 'Be Your Own Man'
The benefits of black and white books for babies
Sunshine Coast Libraries improving children's literacy
Written by
kidsonthecoast