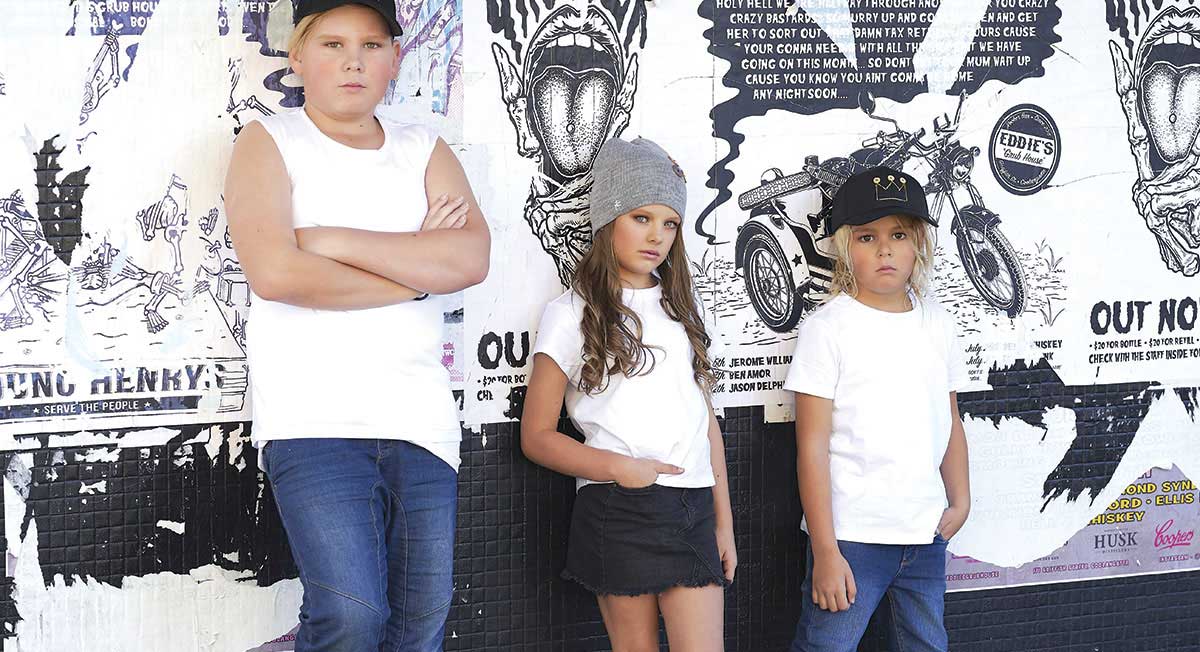 Local Life
The start-up that believes every kid deserves to wear a crown
When brothers Roman (10) and Easton (6) decided to launch a business creating beanies and caps, their endeavour quickly began to make waves across the globe. Not only because the designs are uber-rad, but because each sale is also helping local kids in need. We chat to the brothers to find out more.
Tell me a little about the business you have set up?
Our business is MM CROWN and we have designed a range of beanies and caps for kids and some cool adults. For every item we sell, we are donating another one to kids living rough because we believe that every kid deserves to wear a crown.
Why did you decide to set up the business?
We decided to start this business so that we can be creative, learn to run a business and to give back a little bit to the community.
How much has it grown since you started?
The business is still pretty new online but we have already gained a good following, great feedback and fantastic support. We have followers from Australia, India, Brazil and the USA. We have even had a special order from a famous actor in the USA.
How do you design and create the beanies and caps?
My brother, Easton, is in charge of design. He will usually draw up a bunch of ideas and together we will choose the best ones and the ones that work on a cap or beanie.
What is it like, working with your brother – do you always get along?!
Working together with my little brother is great as we both usually have the same ideas. He can get a little bossy at times though.
What's your favourite thing about doing MM Crown?
The best part so far has been getting feedback from people who have bought our items. We love seeing people post photos or send us shots of them wearing our designs.
What's next for MM Crown?
At the moment we are just focused on building the business. The more we sell, the more we will be able to donate.
What do you like to do in your spare time?
When we are not making caps and beanies, 
we are quite busy. I have water polo and swimming training several times a week and 
I play piano and guitar. Easton
does quite a bit of modelling and also loves his swimming and tennis too. We love travelling with our mum and dad too.
What's your favourite subject at school?
My favourite subjects at school are Math and Science. Easton's favourite subjects are also Math 
and Science.
What do you want to be when you grow up?
When I grow up, I want to be a lawyer and then a piano teacher in Paris when I retire. Easton wants to be a forensic scientist or rich and famous being in movies!
Written by
kidsonthecoast