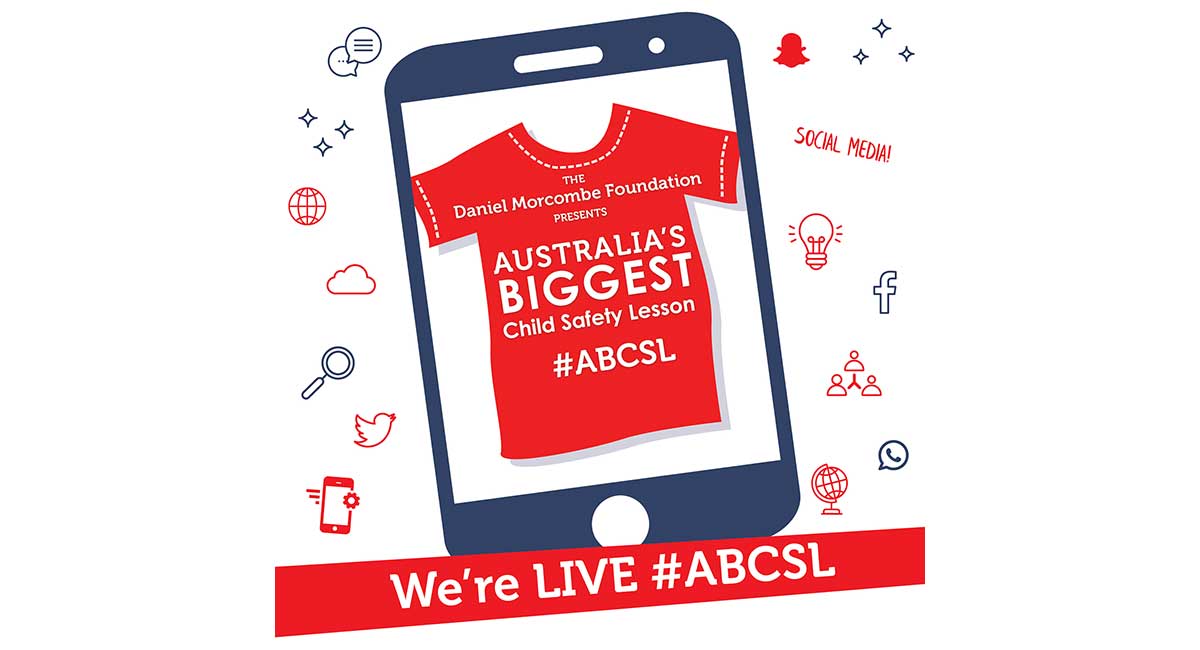 News
Australia's Biggest Child Safety Lesson 2020
Now in its fourth year, Australia's Biggest Child Safety Lesson (ABCSL) returns in 2020. 
An annual initiative of the Daniel Morcombe Foundation, ABCSL is a livestream educational video aimed at teaching age-appropriate personal safety strategies in an empowering manner. 
ABCSL provides schools, early learning services, and families with the tools to engage in effective conversations about child safety.
In 2019, the lesson was viewed by over 350,000 children across the country!
For the first time, the Daniel Morcombe Foundation is producing two versions of ABCSL in 2020.
Date: Thursday 25 June 10:00am AEST
Focus: Online Safety Strategies
Age group: Upper primary, 8 – 12 years
Date: Thursday 10 September 10:00am AEST (National Child Protection Week)
Focus: Secrets
Age group: Early years, 4 – 7 years
The Daniel Morcombe Foundation invites parents, carers, and educators across Australia to register to participate in the lesson. Registered participants will be able to access an exclusive preview of the lesson prior to the event.
The Foundation also provides lesson plans, activities, and guides to accompany the lesson.
The full range of the Foundation's Keeping Kids Safe Resources, including fact sheets, activities, and videos are available from the website, along with previous editions of ABCSL.
Register now to watch the livestream at www.DanielMorcombe.com.au
---
RELATED:
Keeping kids safe online
7 iPad settings for kids EVERY parent should know about
---
Written by
kidsonthecoast