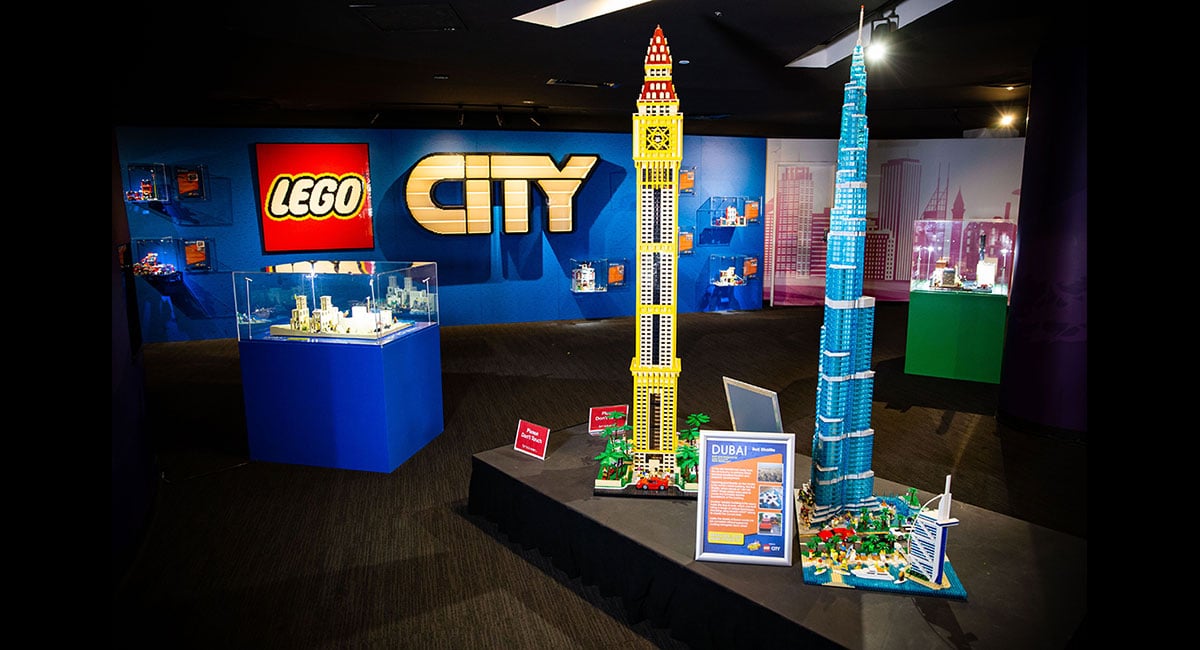 Attractions & Museums
Explore the LEGO® City blockbuster Brickman Cities at Mooloolaba
Calling all LEGO® Master Builders! If you're visiting the Sunshine Coast, be sure to set aside some time to discover Brickman Cities powered by LEGO® City at The Wharf Mooloolaba.
This is an incredible display from Ryan 'The Brickman' McNaught and showcases landmarks from four iconic cities. Discover the historical journeys of the major cities of Sydney, Dubai, London, New York and Tokyo.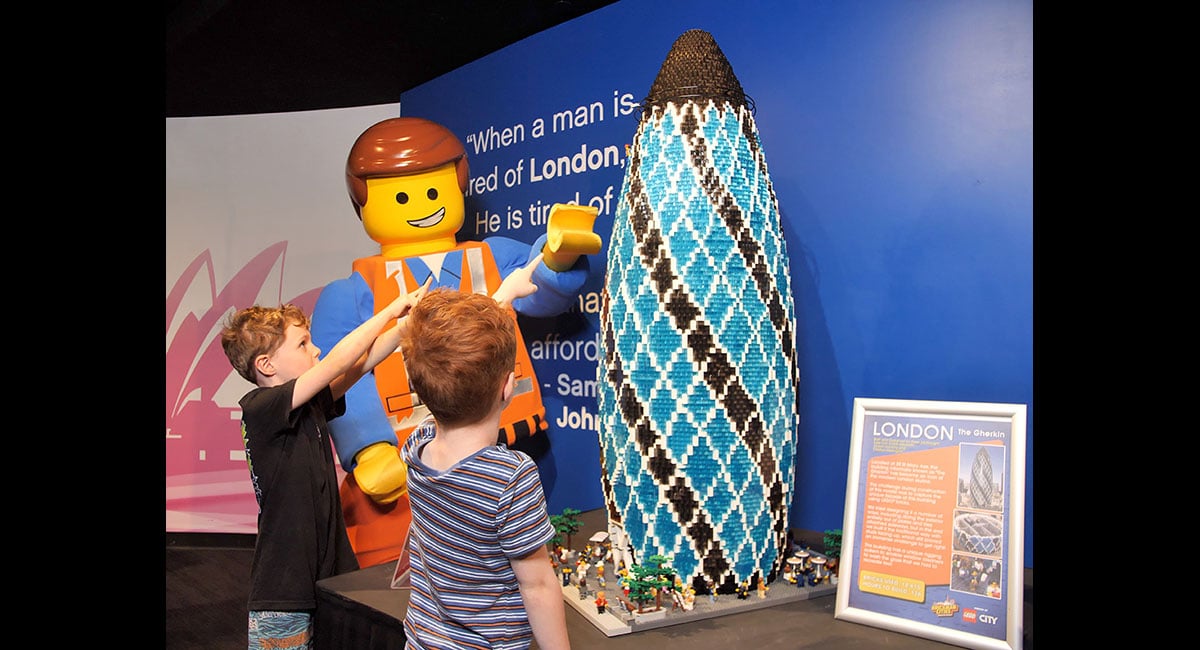 A LEGO model of London's Gherkin
Brickman Cities is an interactive, collaborative and educational experience for LEGO® lovers. More than 2,500 hours and more than 1 million LEGO bricks make up this remarkable exhibition.
The display is broken into four areas, with each area dedicated to a city. You'll see large landmarks, such as Syndey Tower, The Gherkin from London and Burj Khalifa in Dubai.
The centrepiece of this experience however, is a 1:600 scale model of Manhattan. It's built entirely in white LEGO pieces, it lights up as you walk around is with 3D stories of New York project directly onto it. The Lower Manhattan model has more than 200,000 LEGO bricks and too approximately 572 hours to build! You'll marvel at the detail.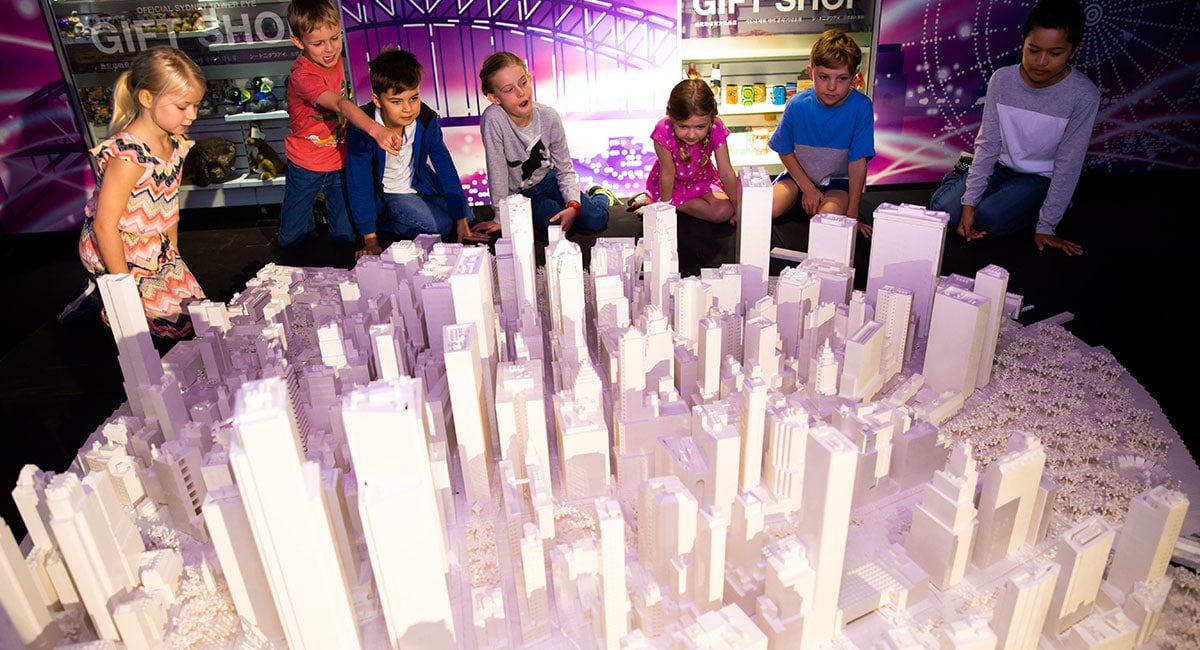 LEGO Cities model of Manhattan. Credit: Ben Holgate
Take delight walking the displays. You'll discover something new and unique each time.
Then, when you're tire of observing all the details, get hands-on at one of the many free build areas.
Brickman Cities is open now at The Wharf Mooloolaba until July 12. Tickets are available at from SEA LIFE Sunshine Coast.
Written by
Angela Sutherland
After spending many years hustling stories on busy editorial desks around the world, Angela is now mum of two little ones and owner/editor at Kids on the Coast / Kids in the City. She is an atrocious cook and loves cutting shapes to 90s dance music.