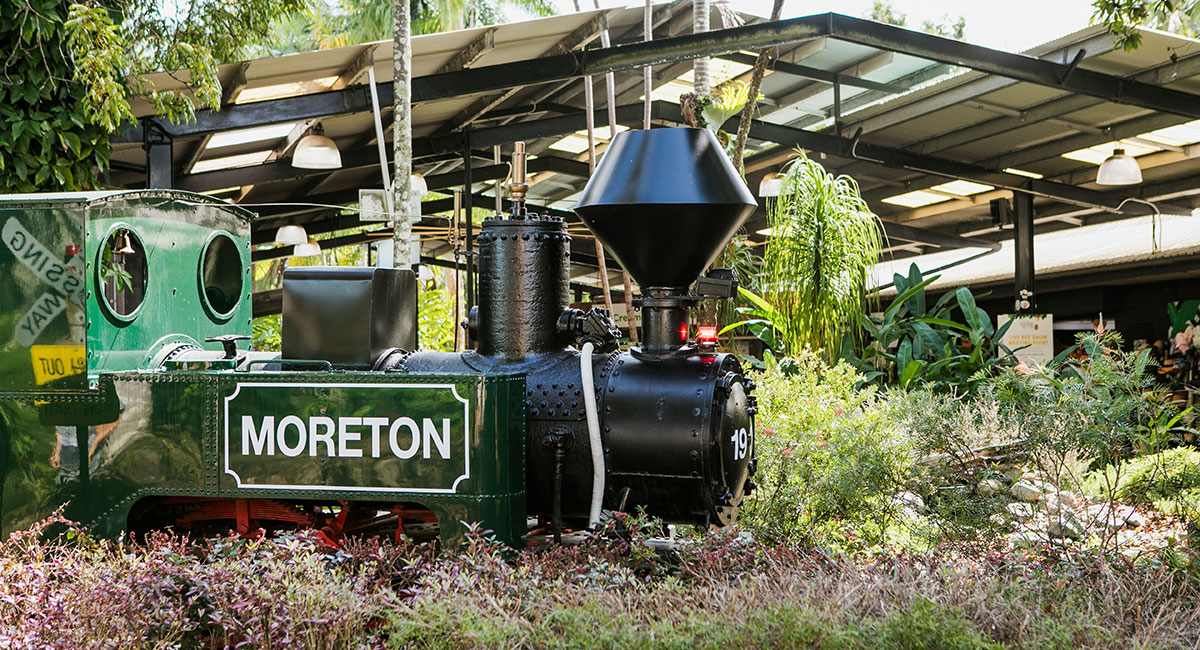 News
Happy 120th birthday to Moreton - the Ginger Factory train!
'Moreton' the much-loved train at the Ginger Factory turns 120 this week, and there's plenty of fun birthday activities in store!
Built in 1901 by Krauss in Germany, Moreton started life as the first steam locomotive purchased by Moreton Central Sugar Mill. Moreton spent 65 years working as a sugar cane train around Nambour, and was decommissioned in 1967.
Moreton might have been left to rust in a warehouse in Brisbane but a local couple bought and restored the now iconic train.
Moreton's restoration in the early 1990s took about 12 months and carriages were built which are replicas of the Coolum trams which carried passengers from Nambour to Coolum.
Moreton arrived at the Ginger Factory in 1993 and has been taking passengers on a 15-minute ride around the Ginger Factory ever since.
Today Moreton is powered by a diesel-hydraulic engine.
Moreton's birthday celebrations
Celebrations for Moreton's birthday start on Monday 17 May and go all week. Every day during Moreton's Birthday Week the Ginger Factory is celebrating by offering a free Moreton keyring to every child that rides during this time. Moreton's Station will be open, with a dedicated kid's room of activities: table tennis, giant Jenga, twister and puzzles! Moreton themed colouring sheets will also be available for kids to get stuck in to arts and crafts.
The main celebration of Moreton's 120th birthday will take place on Thursday 20 May from 10am – 12pm.
Written by
Kids on the Coast/Kids in the City