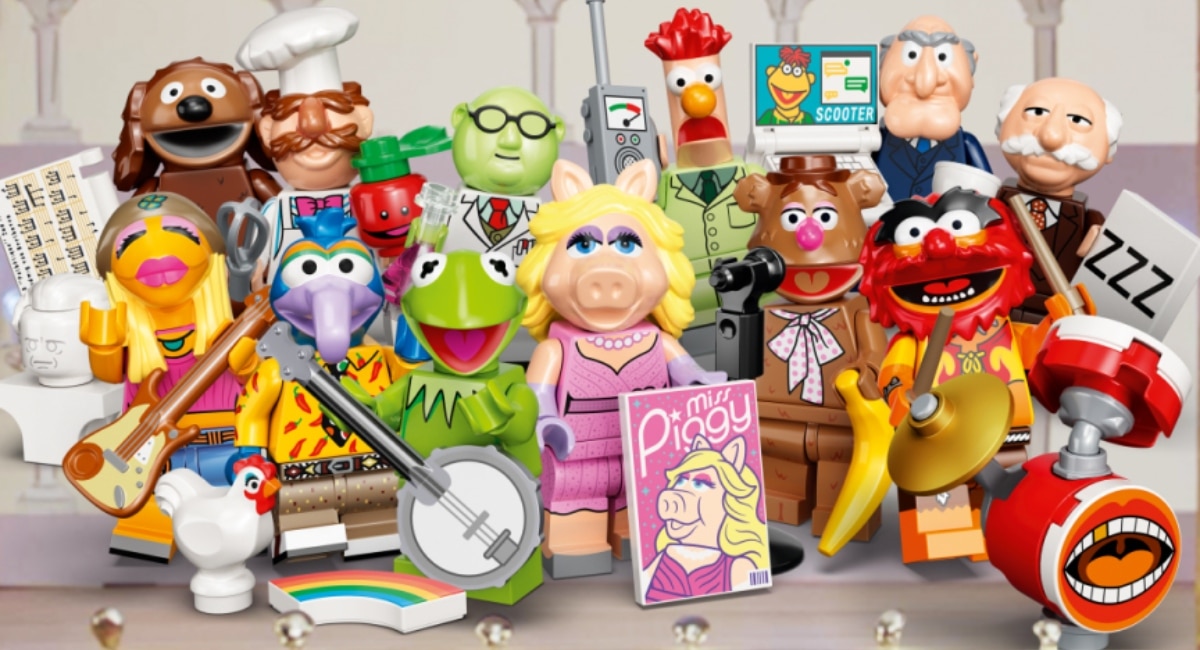 News
It's time to play the music: Muppets to get their own LEGO minifigures
Have you heard? LEGO® recently revealed its next collection of accessorised minifigures and it features the world's favourite 'not-quite-puppets, not-quite-mops', The Muppets!
South-east Queensland kids have been spoilt for choice when it comes to immersing themselves in LEGO. In recent months there have been LEGO exhibitions and building opportunities on the Sunshine Coast, Brisbane and at the Gold Coast. Now there's a chance to get (re)acquainted with The Muppets, with a sweet roster of characters being released in May.
This unique series features a great line-up of exclusive Disney's The Muppets characters. The limited edition range includes Animal, Beaker, Dr Bunsen Honeydew, Fozzie Bear, Gonzo, Janice, Kermit the Frog, Miss Piggy, Rowlf the Dog, Statler, the Swedish Chef and Waldorf.
With a huge cast of characters, there are some notable Muppets missing from this collection (CMF 71033 for those eagerly wanting to order). Where is Dr Teeth, frontman of the band Dr Teeth and the Electric Mayhem? Also, there's no Sam the Eagle.
However, LEGO has done a remarkable job with the figurines.
The Muppets LEGO minifigures
LEGO's Kermit the Frog minifigure comes with a banjo and a rainbow, which is a refreshing change from lightsabres and blasters. The most fabulous Muppet of all comes resplendent in a pink dress and pearls. What accessory would be better befit Miss Piggy than a promotional headshot of Miss Piggy?
You'll do more than just wokka wokka to your nearest retailer for Fozzie Bear. His figure comes with two accessories essential to any successful stand-up comic — a microphone and a banana.
If you've ever asked the question, 'just what exactly is Gonzo?', you won't get the answer by looking at his minifigure. He does however, have a snazzy outfit that includes a hot chilli peppers shirt (literally, not the band). He also comes with the love of his life, Camilla the chicken.
A key ingredient of The Muppets, the Swedish Chef In addition to his limited selection of English words, you'll find him in the kitchen with a whisk and happy tomato.
The dynamic duo of Dr Bunsen Honeydew and Beaker will be sold separately. One comes with a flask filled with some sort of scientific goo, while the other will have a detector that is redlining.
Grumpy old Muppets, Statler and Waldorf are critical to the LEGO minifigure collection. Their accessories include a 'ZZZ' sign and a laptop computer. Confused? So are we!
Musical maestros Animal and Rowlf also feature. Animal has his drumsticks and drum set, while Rowlf the Dog is holding a piece of sheet music. Personally, we would have liked him to have come with a piano.
Rounding out the set is Janice. She's got an electric guitar accessory. We're hoping that future Muppets minifigures will see her joined by the rest of her bandmates, otherwise she'll be doing a lot of guitar solos.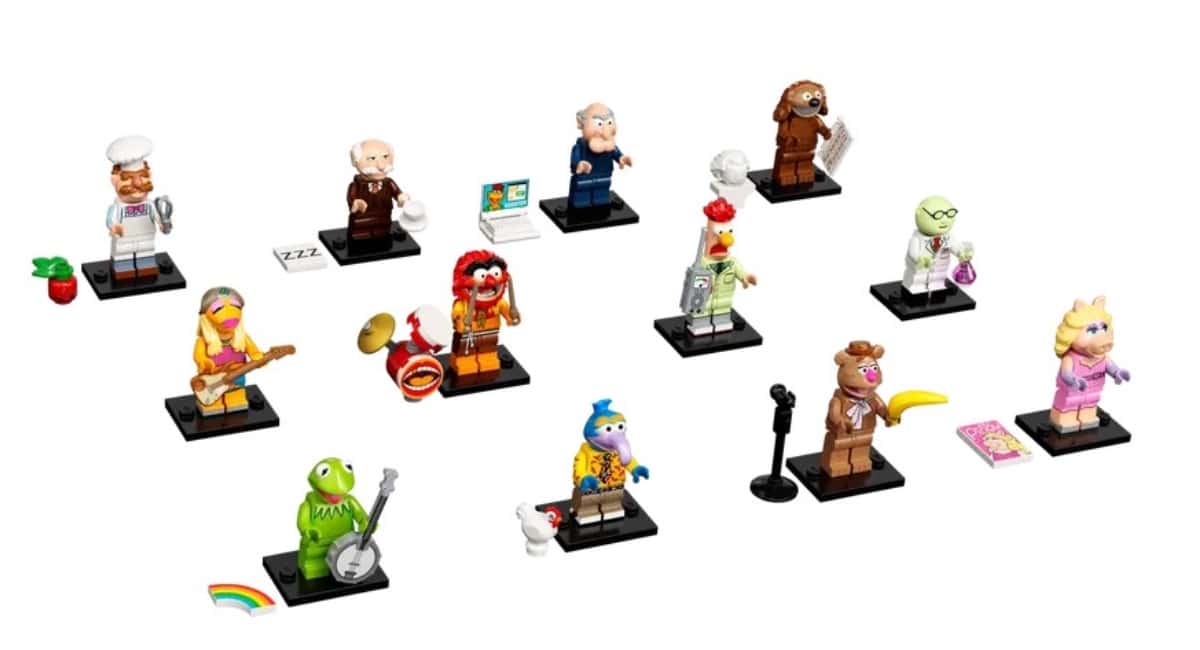 Buying blind
LEGO is sticking to a 'blind back' approach to its minifigure collections. That's certainly going to make it tricky for determined collectors.
The Muppets LEGO minifigure collection will be available from May 1. It's suitable for children aged five years and older.
Who's your favourite character from The Muppets?
Written by
Calista Bruschi
When she's not moulding Play-Doh or dancing in the living room with her children, Calista Bruschi is an editor and writer. She has oodles of experience working on newspapers, magazines and websites. Calista likes to organise and be organised. She loves being a mum, Italian food, wine, sport and stationery. She hasn't sleep a full night in more than five years and is powered by coffee.