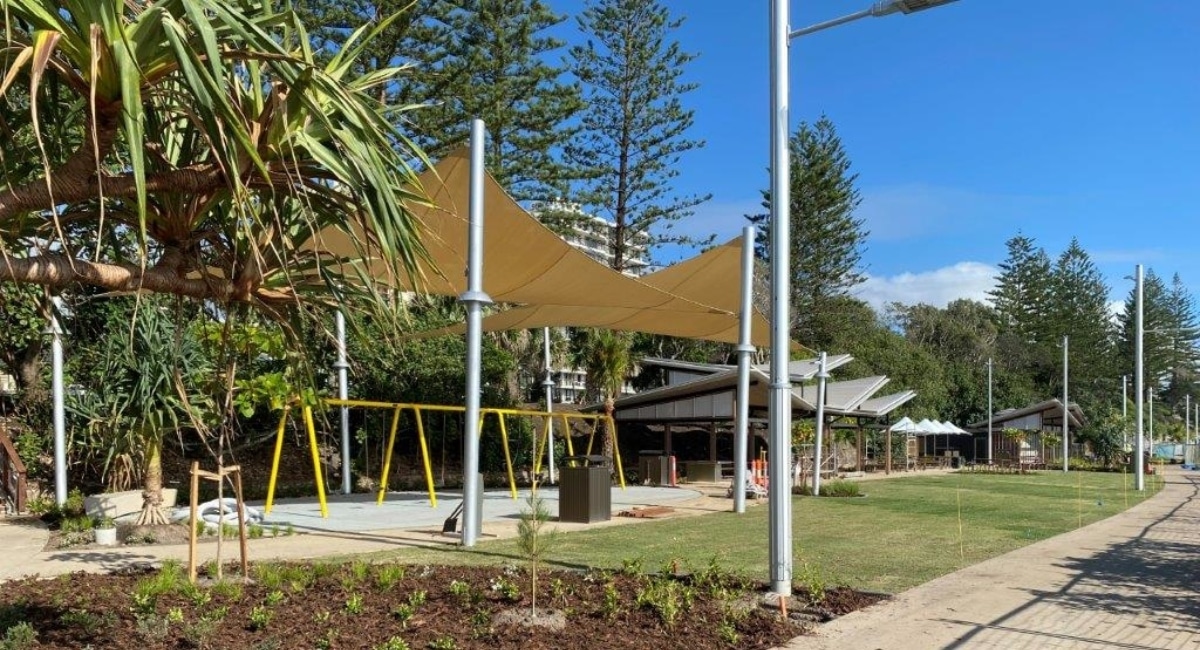 News
Mooloolaba foreshore makeover takes shape with new parkland
The finishing touches are being applied to a new community space as part of the Mooloolaba Foreshore Revitalisation project. The highly anticipated Northern Parkland for Stage One is almost complete.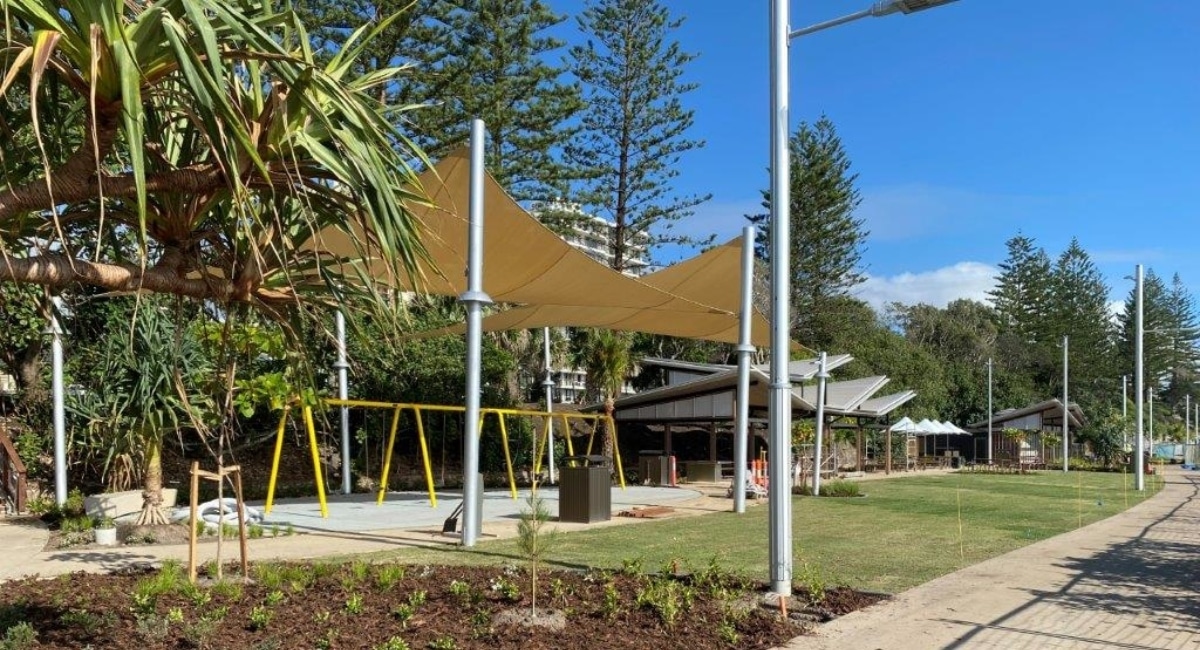 The work features a striking new boardwalk and viewing platform, linking Alexandra Headland to the Mooloolaba Esplanade.
Sunshine Coast councillor Joe Natali says he is excited to see the Northern Parkland nearing completion.
"I'm thrilled our community will soon be able to enjoy full access to the Northern Parkland," Cr Natoli says.
The open green space, public toilets, barbecue shelter, picnic tables and adventure playground will be ready for public use for the July school holidays.
Cr Natoli says Council is creating these new community spaces for all to enjoy and access.
"The Mooloolaba foreshore is much loved by residents and visitors and the new Northern Parkland will be another feather in its cap."
Works are now underway to complete the new public amenities, barbeque area, children's playgrounds, shade sails, ocean view deck and gardens.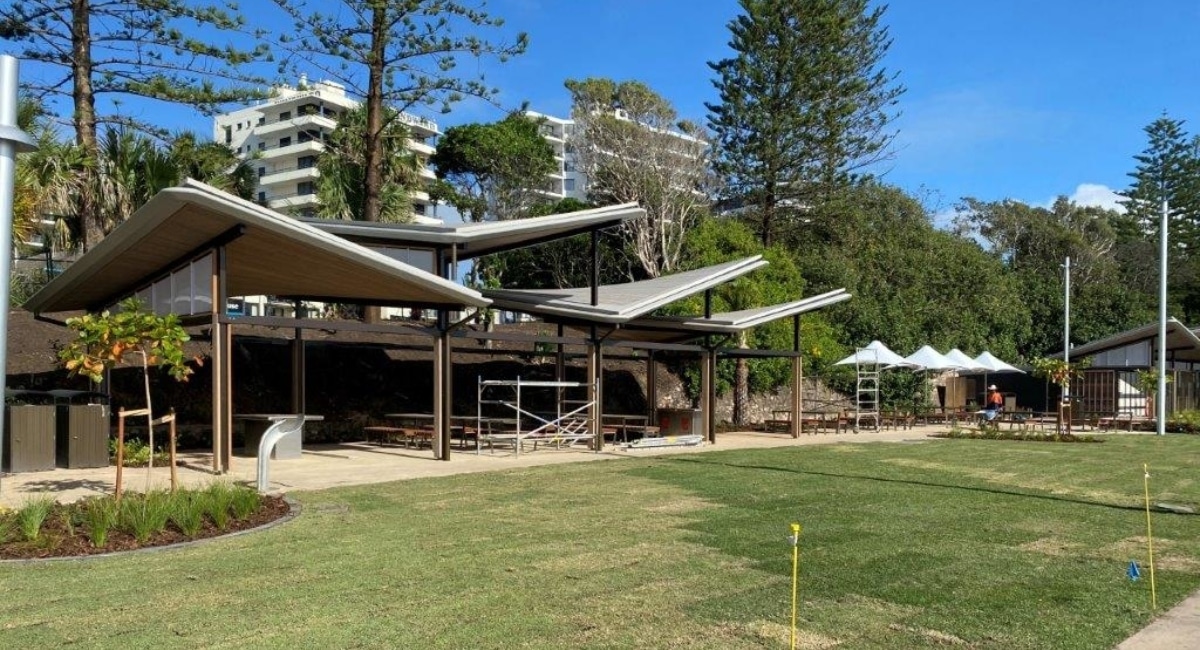 In addition to the new infrastructure, more than 120 new trees and 10,000 new shrubs and ground covers are planted in the parkland. They enhance the space and provide extra shade.
The Queensland Government invested $4.6 million into Stage 1 through the Unite and Recover Community Stimulus Package. The $50 million package helps south-east Queensland councils stimulate economies and support jobs.
The Sunshine Coast Council committed $11.5 million towards Stage 1.
First of four stages to revitalisation project
The Mooloolaba Foreshore Revitalisations Project has four stages, including the Northern Parklands. Stage Two is the Central Meeting Place and community engagement was held recently.

"I want to thank everyone who provided feedback … for the next stage of this important project, the Central Meeting Place," Cr Natoli says.
He says Council is collating and assessing the survey results and will provide an update in due course.
"This feedback will help council determine how future works progress at the Mooloolaba foreshore. There will be another chance for the community to provide input later this year."
Other stages include the Central Parklands and Southern Parkland.
---
You might also like…
Top 5 Sunshine Coast Coastal Pathway walks and rides for families
Written by
Calista Bruschi
When she's not moulding Play-Doh or dancing in the living room with her children, Calista Bruschi is an editor and writer. She has oodles of experience working on newspapers, magazines and websites. Calista likes to organise and be organised. She loves being a mum, Italian food, wine, sport and stationery. She hasn't sleep a full night in more than five years and is powered by coffee.