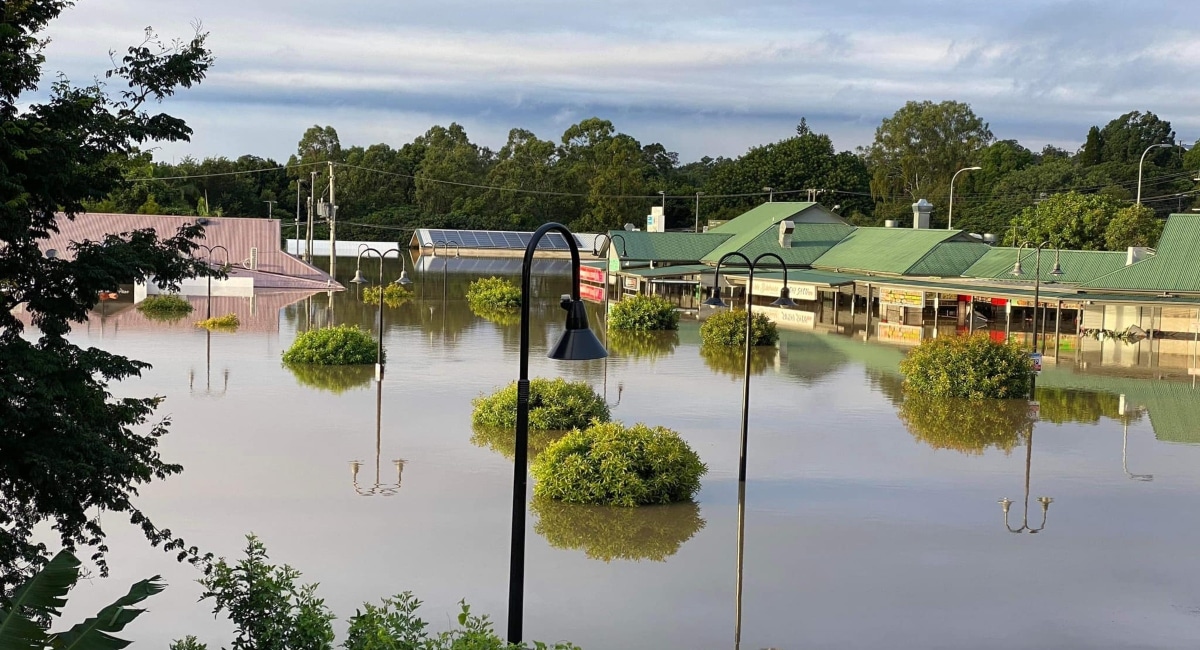 News
More than 950 schools closed amid south-east Queensland flood chaos
Nearly 1,000 schools will be closed on Monday as south-east Queensland flood chaos intensifies. Public transport is also cancelled and a work from home order has been issued.
Premier Annastacia Palaszczuk made the decision to close all schools in south-east Queensland on Monday.
"We are making the decision today to close a lot of schools in south-east Queensland," Palaszczuk told reporters at the Queensland Disaster Coordination Centre on Sunday.
"They will not be open tomorrow. And can I also encourage people to work from home tomorrow."
She said an "unrelenting" rain bomb battered the south-east, especially Brisbane and the Gold Coast, and thousands of homes are flooded.
Although state, Catholic and independent schools are closed, the Queensland Education Department said long day care, family day care and kindergarten providers would make their own decisions about whether to open or close. Parents are encouraged to contact their early childhood service directly.
The list of schools closed continues to grow. Parents of children attending state schools should regularly check the website.
The Education Department said it relief on independent and Catholic schools to report closures. Those who have children attending private or Catholic schools should contact the school directly if they cannot find information online.
Stay home, stay safe
The premier encouraged people to work from home.
"I am urging you, your children will be staying at home tomorrow and we don't want people out on the roads," Palaszczuk said.
"We want people to be safe. Everyone can see what's happening around their local suburbs. Once again, parents, please do not let your children go into these floodwaters."
She said emergency services needed to get out and about as quickly and as safely as possible.
Power cut across the regions
More than 50,000 people across south-east Queensland are without power.
With the immediate aftermath of the floods being dangerous for power workers, Energex has called for patience with extended outages possible.
Home and internet services are particularly vulnerable.
Australia has some of the most reliable mobile and fixed line networks in the world. However, apps, websites and platforms can become unavailable without notice during an emergency such as flooding. Telstra says mains power outages during emergencies are responsible for most of the disruptions to its mobile and internet service.
A loss of power can affect internet and mobile phone towers, refrigeration, heating or cooling, water supply, medical and security alarms and emergency phones in lifts. It is important then, to keep a set of charging cables and a USB power bank ready and charged. You can also conserve mobile battery by turning off your data when not in use. Be sure to have a card copy of contact details for family, friends and other crucial local services.
An end in sight
Meteorologists said the deluge and thunderstorms would continue through Monday, before starting to ease off in Queensland. It will move south to New South Wales, and some communities at risk in its north-east have been told to evacuate.
Written by
Calista Bruschi
When she's not moulding Play-Doh or dancing in the living room with her children, Calista Bruschi is an editor and writer. She has oodles of experience working on newspapers, magazines and websites. Calista likes to organise and be organised. She loves being a mum, Italian food, wine, sport and stationery. She hasn't sleep a full night in more than five years and is powered by coffee.